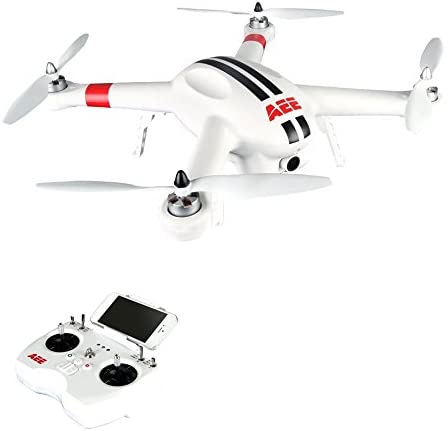 AEE AP10 Drone Review; Is This The Drone For you?
The AEE AP10 drone is manufactured by a Shenzen-based company, AEE. It is a drone commonly recommended for beginner users.
It is a sleek, white quadcopter drone that can be easily flown by both beginners and expert users. It has a 16MP Full HD camera that can capture great photos and videos at 1080p. If you are searching for a low-cost drone that can be easily flown and has a great camera, the AEE AP10 drone is worth checking out.
In this article, we will share with you our AEE AP10 Drone Review. If you are wondering if this drone is the right drone for you, make sure to keep reading below to find out more information. 
This is without one of the best drones under $1000 that you need to check out!
AEE AP10 Drone Specifications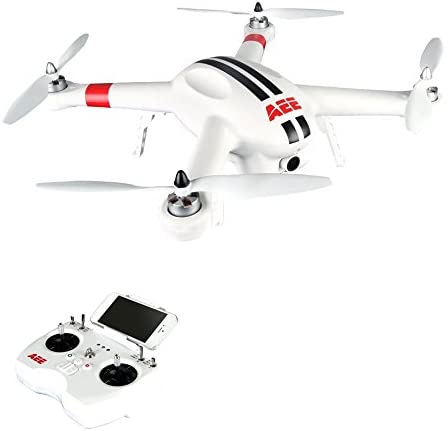 Here are the specifications of the drone;
Item Weight: 3.2 pounds

Product Dimensions: 14.6 by 14.6 by 5.5 inches

Wingspan: 17.7 inches

Battery: 11 volts 5300 mAh

Flight Time: can last up to 25 minutes using a fully-charged battery

Camera: 16MP 1080p camera

Maximum Flying Speed: Up to 56 mph

Maximum Flying Distance: Up to 500 meters 

Maximum Operating Distance: Up to 500 meters

Remote Controller 2.4GHz Frequency 
AEE AP10 Drone Design and Features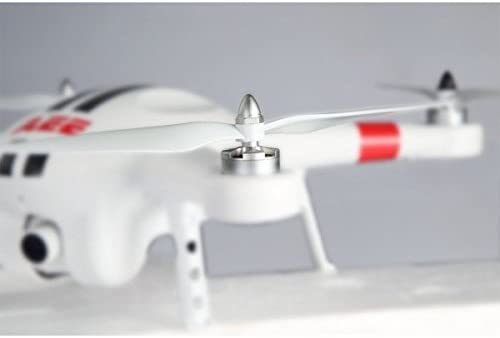 The AEE AP10 is designed with a white durable body. It has a compact and sleek frame design. It is lightweight which makes it easy to navigate, a major plus for new users. It also comes with an integrated camera for users who want to record aerial videos and take impressive aerial images during the drone's flight. 
The AEE AP10 is a great quadcopter drone that has a lot of cool features such as:
Return to Home – This feature protects your drone when it has a low battery, it will automatically go back to its take-off point. You can stop worrying that you might lose your drone. 

Large Propellers – The AEE AP10 drone has 10-inch propellers which help the drone have a stable and steady flight. Make sure to use the propeller guards to help protect your drone in case accidents or problems occur. 
How to control the AEE AP10 drone?
You can use the transmitter or you can fly the drone and control the camera using an iOS or Android smartphone. You can download the application on your smartphone and use it for the FPV angle from your drone. 
The drone's transmitter controls the drone's altitude and flight direction. It can also control the drone's camera whenever you want to capture aerial images and video footage. The transmitter is the drone's control centre. It is designed with a signal transmitter, Wi-Fi repeater, and a mobile device holder. 
Camera – The AEE AP10 has a 16 MP camera. It can record 1080p Full HD videos. It can offer users with panoramic, dramatic and HD views while flying their drone. The camera has a 120 degrees wide-angle lens and an F2.9 aperture. 

Wi-Fi – The AEE AP10 has a Wi-Fi adapter that allows your drone to easily connect with your iOS or Android smartphone. 

Flight Speed – The AEE AP10 drone is fast, its maximum speed can go up to 56 mph. 

Flight Time – You can enjoy longer flights with your AEE AP10 drone thanks to its 5300 mAh battery. Its flight time can last up to 25 minutes. 
What Does the AEE AP10 Drone package include?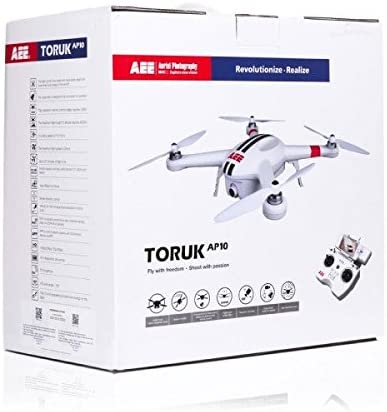 Here's what the AEE AP10 drone includes;
1 AEE AP10 Quadcopter drone with a 1-year warranty

1 Transmitter

1 Smartphone Holder

1 Li-Po Battery

1 Charging Cable

1 Power Adapter

1 Wi-Fi Extender

4 x Propellers

4 x Propeller Guards

1 Wrench

User Manual
Price of AEE AP10
You can check the current price of AEE AP10;
User Review
According to Gary, I owned the AEE AP10 drone for almost 8 months and so far I have been having fun using it. It is definitely worth your money. The camera can sometimes record shaky videos during moderate wind conditions. The calibration instructions can be confusing so make sure to read the manual before using your drone.
The customer service is great. I tried emailing their tech support and within 24 hours I got a reply with instructions on how to calibrate the drone. This drone is fast and it can reach speeds of up to 50 MPH. Flying my AEE AP10 drone is fun and I can also take awesome aerial videos and images during its flight thanks to its 1080p and 16MP camera. Always remember to calibrate the compass before flying your drone so you can prevent any issues while flying it. 
According to Piper, as a beginner user, I have limited experience in flying drones. I bought the AEE AP10 drone because it was recommended to me by my friend who bought it from Amazon a few months ago. The AEE AP10 is affordable and it works great. I can use it easily and so far I have no worries about it losing control during its flight.
I can take decent aerial videos and images while flying the drone although there can be issues with image stabilization from time to time. I love how the AEE AP10 drone can fly very fast and it has a durable built. One important tip to remember: Always calibrate your drone's compass before flying it.
Make sure to fly it in wide-open spaces as the compass is magnetic and it can be easily affected by its surroundings such as when flown in commercial and urban areas.  You must also watch out for: electronic interference can also affect the drone during its flight. 
Final thoughts
If you are searching for an affordable but extremely stable drone, the AEE AP10 drone is worth checking out. One great thing about it is its battery life; it can last up to 25 minutes of flying time when fully charged. It has a single-axis gimbal so there can be issues with images and video stabilization.
It has a 1080p and 16 MP Full HD camera so there is no need to purchase a separate camera if you want to try shooting aerial videos and images. It is easy to fly so beginner users can have fun flying it. If you are searching for a drone for professional photography, we suggest that you consider other drones. However, if you want a beginner drone with an affordable price tag and a durable built, the AEE AP10 drone is a must-have. 
You May Like