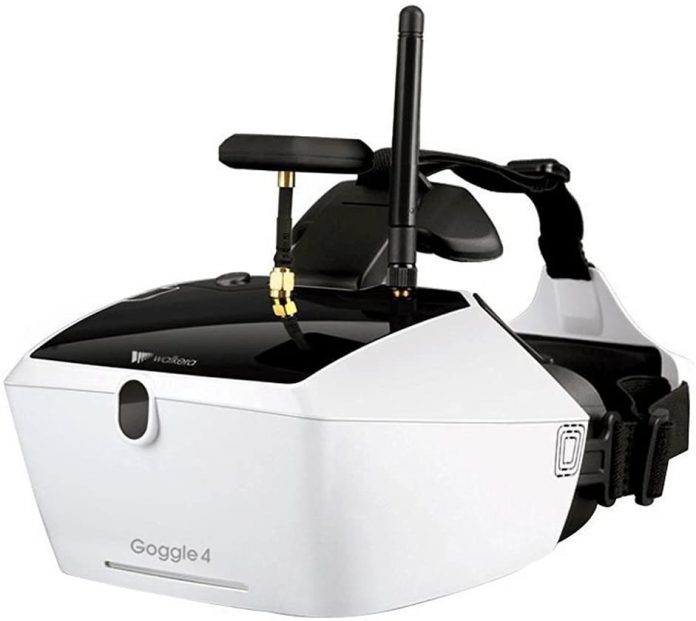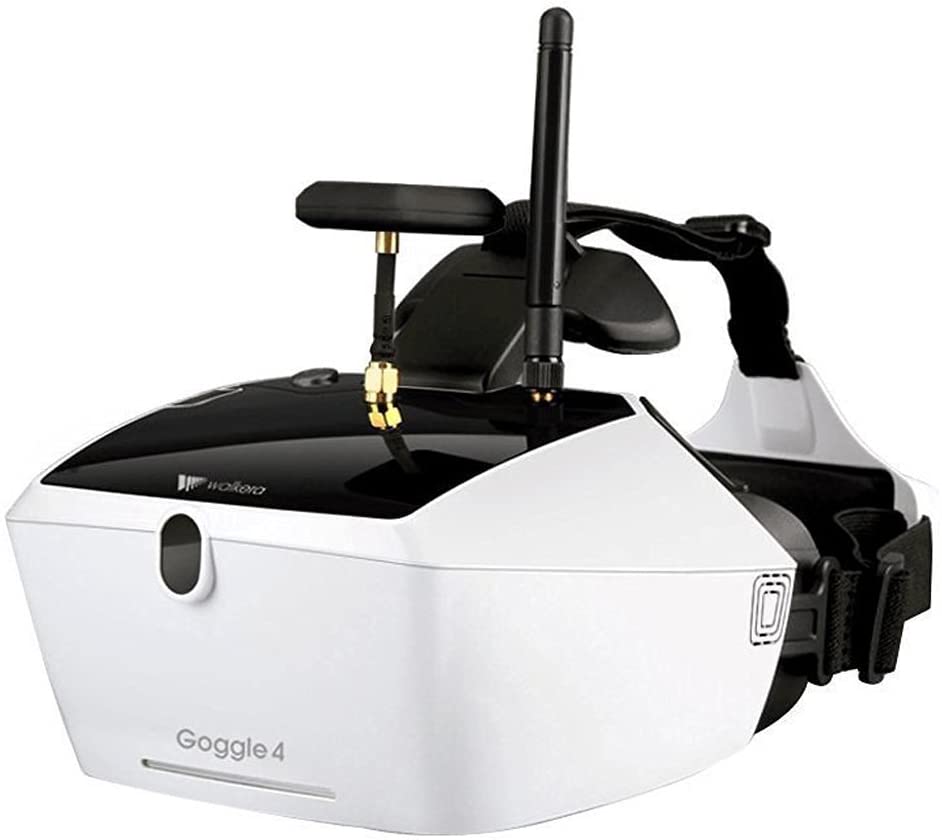 Walkera F210 3D Review: A Lightning Speed and Sturdy Mini Racing Drone
The Walkera F210 3D quadcopter has a lot of amazing features. It has been updated from the Walkera F210, and it is a perfect FPV for racing. As a classic mini quadcopter, it is designed with a particular control system. Its body is resistant, coming with a modular construct.
This Walkera F210 3D review will tell about this completely assembled mini-drone that's absolutely fast and easy to control. Enthusiasts are sure to have a fun time flying it. No worries about accidents because this super machine can handle it. With its stone-like built, it can withstand all types of crashes.
Those looking for a dedicated racing quad that's raring to fly can find what they are looking for in this machine. In its category, it is deemed as a top performer and a winner.
What Are The Walkera F210 3D Specs Mini Quadcopter?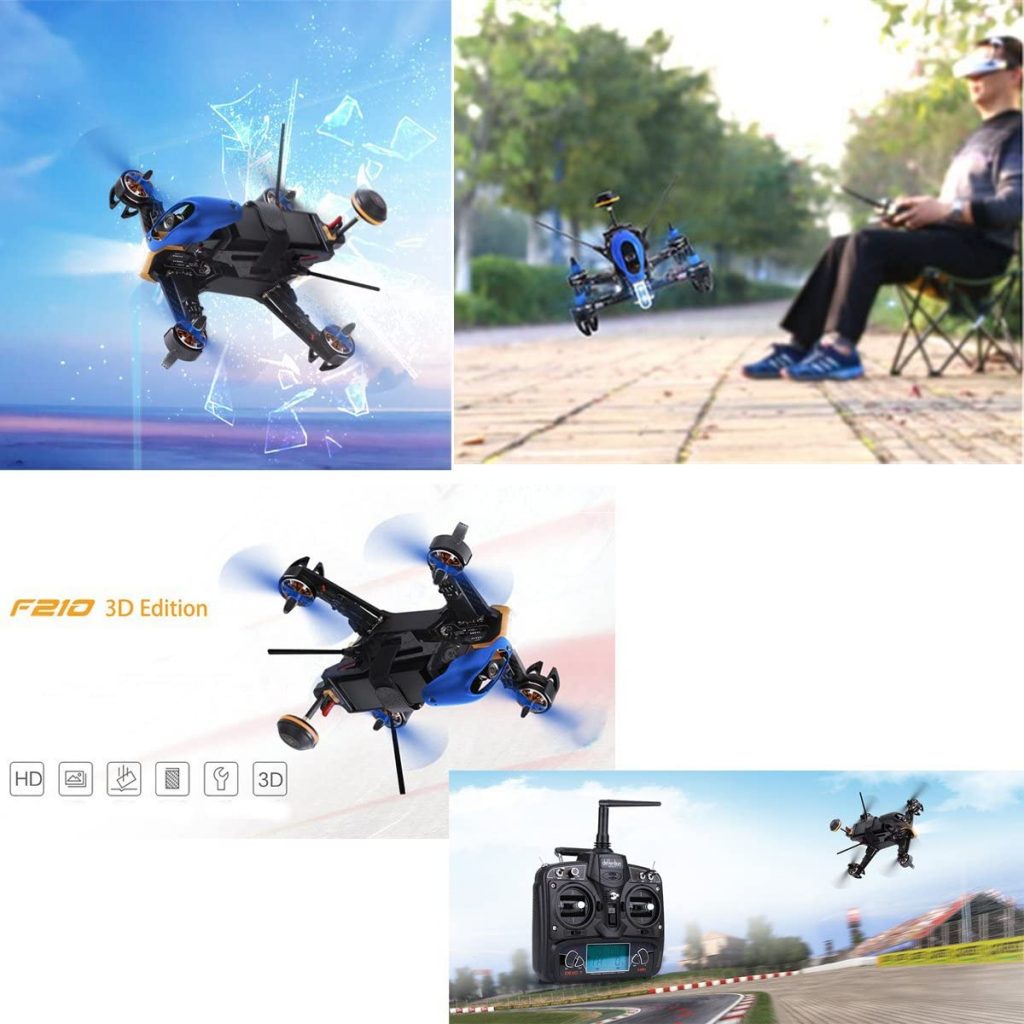 An optimized receiver has been added to its basic version, and it can cede a high response time.
It is capable of rapidly accelerating in the air because its motors are highly strong and proficient.
This
mini drone
is featured with an OSD system, along with a 5.8 GHz WiFi connection.
The quadcopter has a camera that's capable of sending video at 700 TVL, with a 120 degrees visual range, along with an HD night vision camera.
The F3D Has A Perceptive Flight Controller
The flight controllers of the F210 3D are the best in the perceptiveness, and it is definitely apt for drone racing. This is what the installed F3D flight controller in the quad is made for. It makes the capabilities of this machine larger, able to sustain high-speed flight. Sensors have been incorporated in the design for better control of the movements and balance of the drone.
These characteristics make the Walkera F210 3D an astoundingly fast and versatile
quadcopter to fly
. That's why it is just the thing for racing.
Advanced flyers can find it convenient by plugging it to the PC, allowing them to manage their custom settings for a finer flight experience.
The design of this racing quadcopter is adjustable, making it easy for users to replace broken or damaged parts. Its different parts and aspects can be detached from its main body. This means that the drone can handle collisions and crashes better, with the impact of these unable to affect the whole structure. It is stoped by the removable parts of the machine.
It Has A Separate On-Screen Display
Streaming the live FPV view of the camera is carried out with the detached OSD unit of the quadcopter. Basically, users can obtain an inclusive record of the location of the drone, along with status information such as the signal range alarm function, or horizon line overlay, and an indicator of the battery level.
Flight Time and Battery Life Features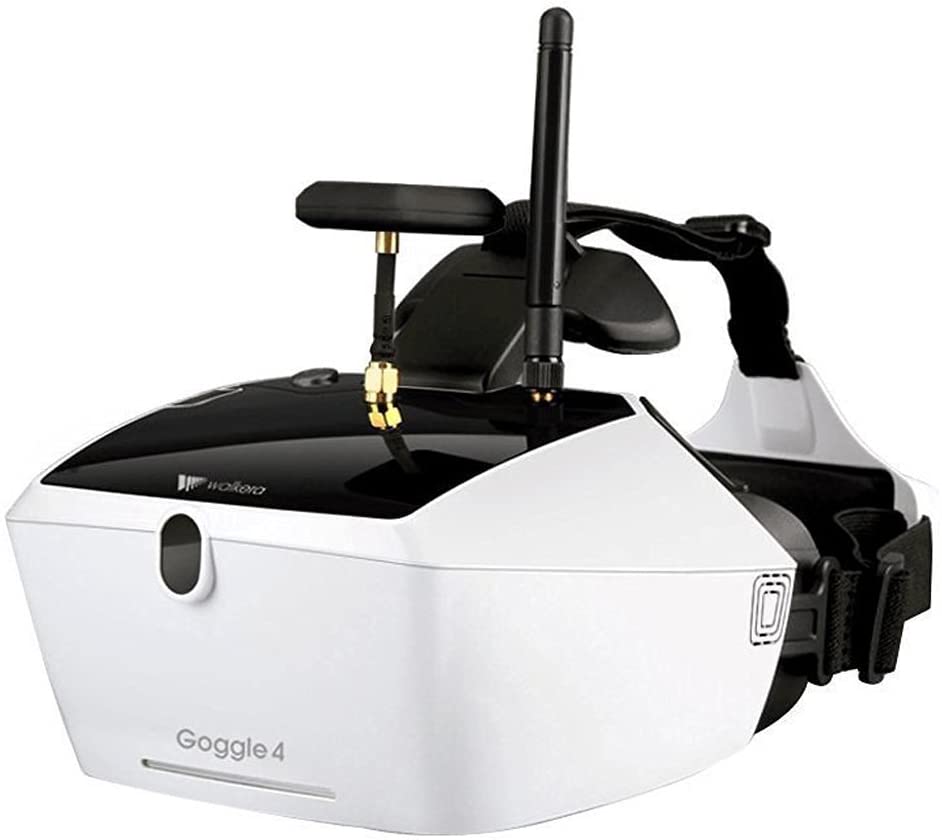 The battery of the craft is a 1300 mAh 4S LiPo that can power 5 to 9 minutes of flight time. However, this is influenced by the mode of flying. If the user flies the drone in high speed, it can easily consume the battery resource in a matter of minutes.
The machine having a 4S battery signifies that it has a higher voltage output, that in turn relays more current to the motors. The drone consequently performs better, however it causes faster battery life depletion.
The F210 3D Camera For A Racing Drone
The 700 TVL camera is fixed in front, able to capture fantastic pictures even if the light is dim. This feature of the F210 3D is actually a standard camera that is commonly installed in CCTV systems. A little less is expected in terms of video capability, though, because the camera of the craft is around 976 x 582 digital resolution pixels. It is lower compared to the standard 720 pixels.
Then again, enhanced imaging range is not a necessary function because the primary purpose of the F210 3D drone is for racing.
There are some neat features with the camera of this machine, nonetheless, and these are the night vision and 120 degrees field of view angle. More focus on the flying is permitted due to its photosensitive sensors that allow the camera to adapt to the brightness of the source of the light.
Walkera F210 3D Review Of The Controller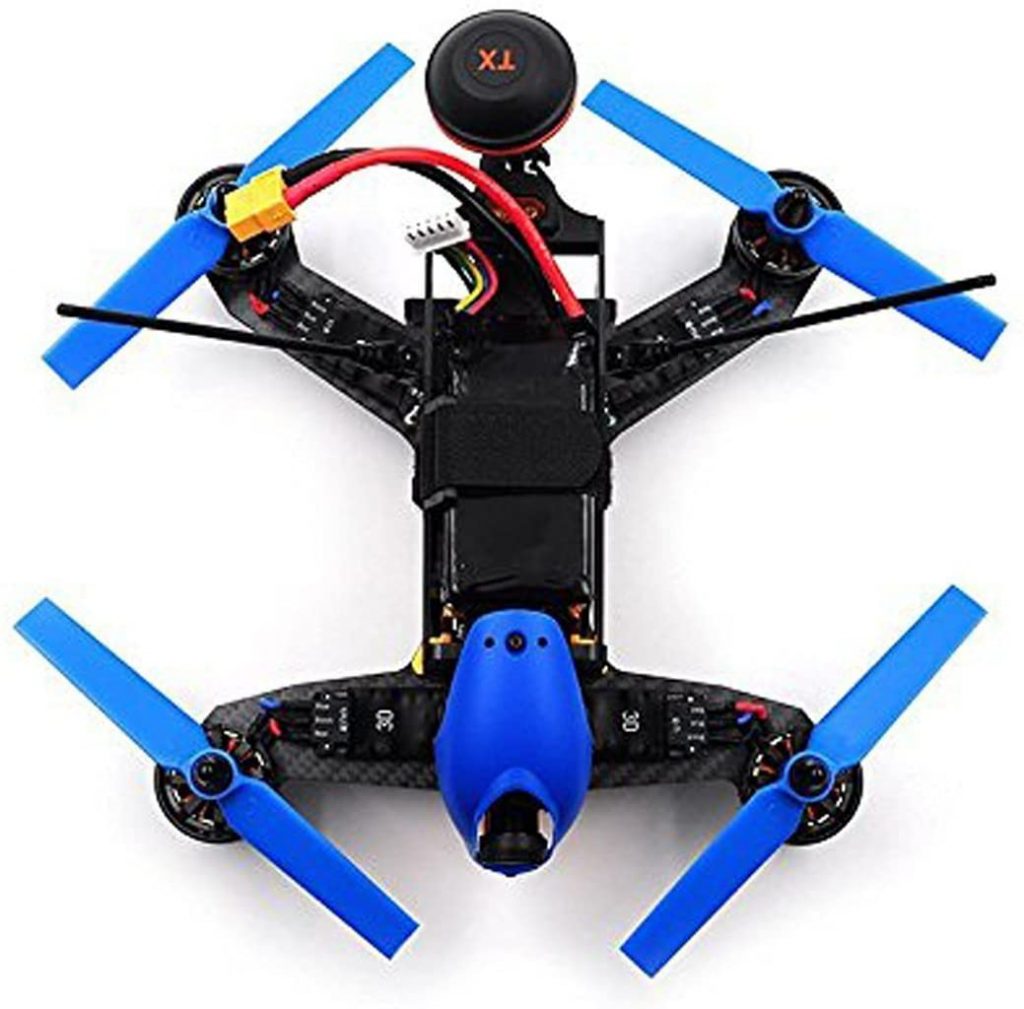 The remote control of the F210 3D is a classic 7CH DEVO 7 model. It looks quite simple as a controller, and can be utilized for all types of drones, whether quadcopters, or unmanned helis or aircraft.
Since the Devo 7 controller is consisted of eight AA Ni-Cd batteries, users could find it to be somewhat heavy. Those batteries can be replaced with 2200mAh 15C Li-Po batteries to do away with this trouble. The latter is lighter, and not to mention cheaper.
The Quality Of the Walkera F210 3D Build and Design
The build design of this mini drone is flexible. Being modular, it is resistant to massive damage on its parts should a crash happen.
The material of the F210 3D parts are made of aluminum and carbon fiber, thus, its total rigidity as a structure is stronger. Nonetheless, it is able to deliver good performance despite the extra weight.
A specialized frame protects the essential internals of the craft, and its electronics are deemed to be the quad basic operational component.
Night flight with this machine is quite exciting, too, especially because it is designed with LED lights. Such illuminations work as indicators of the flight status and direction, especially as to where the craft is headed.
What About The Walkera F210 3D Performance?
The performance of this drone is a combination of aggression, and finesse. When it comes to response level, it is astounding wherein the remote control inputs are converted into mid-air movements in real time, consequently warding off collisions when contesting with
other crafts.
A great amount of ground is covered when flying this machine because its signal range spans an effective 800 meters.  It can go up to 90kph with astonishing speed, although a
beginner mode can be utilized by amateur pilots
. This option features an assistive elevated horizontal balance to ensure stability.
All in all, the F210 is reckoned to be an evidently quicker drone compared to others like the Runner 250, and it responds quickly to remote control stick maneuvers. It flies faster and is more stable.
The quadcopter has a bulky shape, so when piloted slowly catches the wind less in the outdoors, and drifting minimally at the same time.
However, an action camera can be sticked nowhere in the craft. Users who therefore want to record their flights in HD should make or purchase one.
Final Thoughts About This Walkera F210 3D Review
This mini-quadcopter is a brilliant and sane choice as a racer taking into account the mentioned functionality and featured specs. Its design and detail are that of a true racing drone. After giving it a try and piloting it, one can actually make sense of its specific design aspects.
With speed as fast as lightning, this craft is a true competitor- particularly because it is easy to control. In straight races, it can win over other machines. Crashes are manageable with the F210 because of its modular design, which is apparently favorable for users who like customization as well.