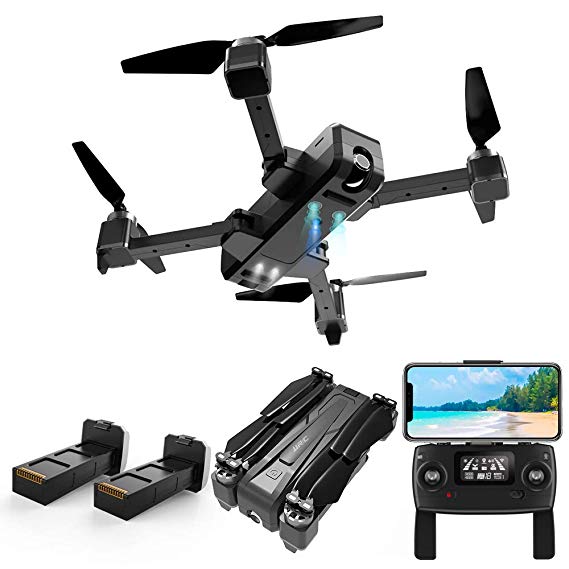 JJRC is known for releasing cool drones such as X9 Heron and H36, and both are just two of the most impressive drones included in their repertoire. One of the major reasons individuals purchase drones is because they need a device that will let them take awesome aerial photos and videos. HD camera drones cost a lot of money, there are plenty of choices in the market but if you are searching for a high-quality drone that comes with great features and at the same time easy on the wallet, JJRC X11 is worth checking out!
Long ranges drones with a range of 1000 meters and above are a must-have for drone enthusiasts. If you are one of them, you came to the right place. In this article, we will share with you our JJRC X11 Drone Review. If we have piqued your interest and you want to know more information, make sure to continue reading below!
This is without a doubt one of the best drones to buy under $300 online. Including from Amazon!
JJRC X11 Specifications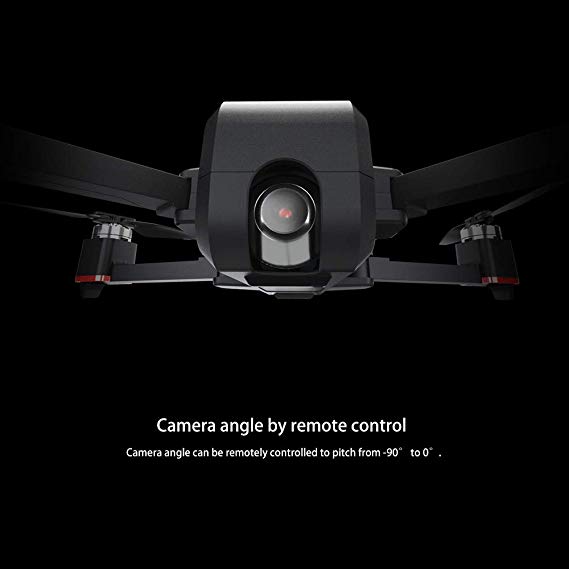 Foldable Quadcopter
Quadcopter Weighs 640 Grams
Size 45.2 x 41.5 x 7 CM, When Folded 19.5 x 11.5 x 7 CM
Camera With 2k Capabilities
Lens Angle: 110 Degrees
Drone Battery: 2 7.6V 3400 mAh (charging time 4 hours)
Remote Batteries: 2 AA Batteries
Capable of flying for 20 minutes
Flight distance is 1.6 km
Camera Adjustable angle is -90 to 0 degrees, can be adjusted by the transmitter
5G Wi-Fi image transmission ranges from 300-500 meters
What does the JJRC X11 Package Include?
1 Quadcopter with Camera with an 8 Megapixel sensor
4 propellers
1 Remote Controller
2 Batteries
1 Battery Charger (can charge both batteries simultaneously)
1 user manual
Special Features of JJRC X11
Capable of 1600 meters long flying distance with maximum 150 meters flying height
Has ultrasonic sensor assisting the barometer for a stable altitude hold + Full HD 2K Camera = clearer aerial photos
Mechanical Gimbal stabilization reduces shake during the flight which allows stable shots
Tap to fly which makes the drone fly towards the intended direction on the screen
LiPo batteries have an energy-optimized system that helps improve the drone flight experience
Equipped with bright LED lights for easy night flying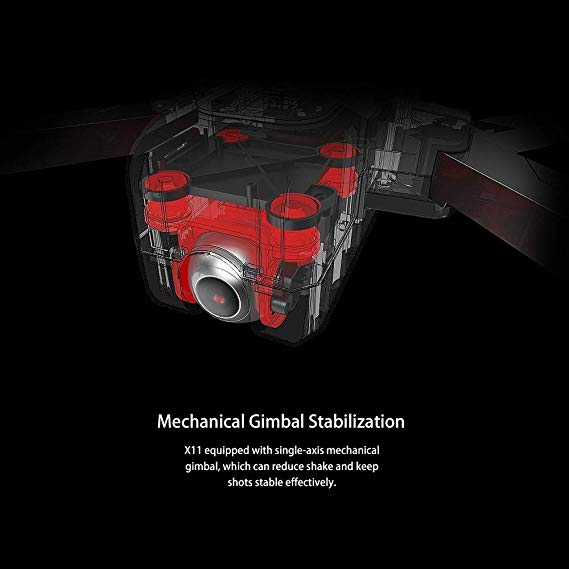 Main Features
Follow and Film – The JJRC X11 is capable of following and capturing a specified target. It keeps the target inside the frame at all times, which makes it easier to get complex aerial shots and allows hands-free flying and making it easier for taking selfies.
Point of Interest – This feature allows the drone to shoot around a point, making your drone flying experience easier and you can shoot perfect videos.
GPS Return Home – During the flight, you can press the return button when the drone is on GPS mode, it will fly back to the designated home point or the takeoff place. You can fly your drone with ease and never worry that you might lose it or it will fly out of sight. The drone will return home when the signal is lost or when the battery is low.
Flight Path – This feature can be controlled in the app. You can draw a preferred path on the App Screen and the drone will move in that direction and send real-time footage to you.
5 GHz FPV with APP control – 5G Transmission allows clear live video transmission using the 2K HD Camera with 110 degrees Lens angle and FOV 90 degrees adjustable camera.
Flying Time – The 2 Batteries allow a total of 40 minutes of flying time (20 minutes per battery if fully charged).
Mechanical Gimbal Stabilization – The JJRC X11 drone is equipped with a single axis Mechanical Gimbal which prevents shake and allows stable shots during flight.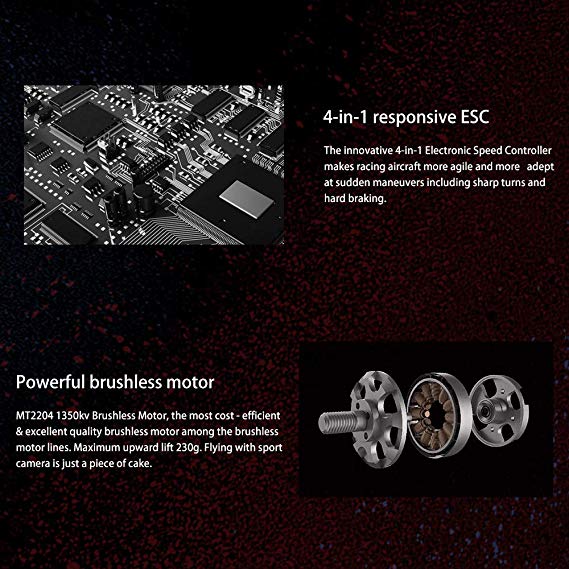 Brushless Motor – The brushless motor is lighter and it is capable of yielding faster bell rotational response, therefore producing higher thrust. This provides the user with a quiet and powerful drone flying experience.
Price of JJRC X11?
The JJRC X11 drone costs $199.99 + Shipping Fee. You can purchase the JJRC X11 here.
Pros
Longer flying time (40 minutes from 2 Batteries included in the package)
HD 2K Camera
Led Lights for easy night flying
Alerts with a beep when the signal is weak or when the battery is low
Foldable (recommended for individuals who are always travelling)
Brushless motors (quiet and powerful drone flying)
Cons
No image stabilization
Does not come with an SD Card (Need to purchase it separately)
User Review
According to James, the product is awesome! It flies and it is worth the price! Although the JJRC X11 is not a high-end drone, it is still recommended for individuals who love to fly drones. The picture quality is not the best; it can get fuzzy and blurred at times, depending on the situation. The drone alerts you when the signal becomes weak or when the battery is low.
According to Roger, the drone flies great and it is stable during flight. I love that it is capable of long-distance flying.
According to Ryan, The quadcopter has a lot of great features, make sure to use the remote controller included in its package. One issue for me is that the JJRC X app is weak and it needs improvement. There are times that it does not allow me to use circle, follow me or waypoints.
Final Thoughts
The JJRC X11 drone is a quadcopter capable of recording 2K HD videos and its 8 MP sensor allows you to take quality photos. It allows you to live stream videos from 500 meters and it is capable of long-distance flying up to 1600 meters. We recommend the JJRC X11 drone for individuals who prefers a low-budget drone.
If you are a beginner and you want a drone to use for practice, the JJRC X11 is perfect for you, it is not too costly and you can easily fly it by following user manual accordingly. You must read the instruction manual that comes with the package and you can also check videos online so you will know how to fly this drone and you can fly it with ease.
If you prefer longer flight times, you must buy an extra battery but the package already includes 2 batteries and this will last you 40 minutes of fun and exciting drone flying.