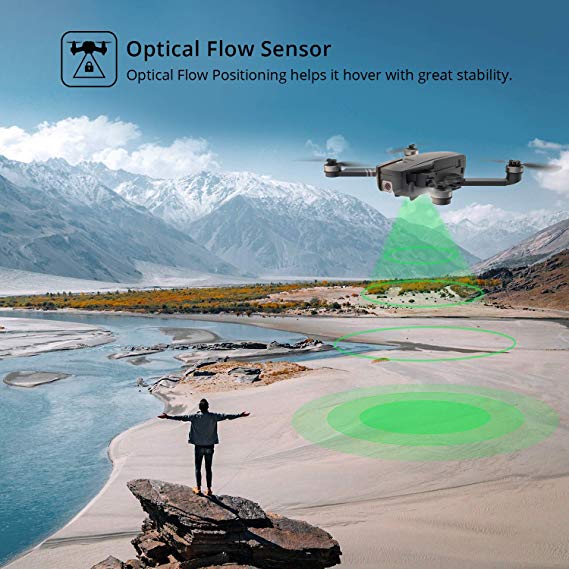 HERE IS THE LIST OF THE BEST DRONES WITH HD CAMERA FOR PHOTOGRAPHY UNDER $300
More and more individuals are now using drones not just for fun and recreation but also for shooting aerial videos and photos. If you are in the market to purchase a drone with a camera to use for aerial photography, this article is perfect for you. We will share with you the list of best drones with HD camera for photography under $300. Keep reading below to find out more information!
Check out the best 300 dollar drones for some more inspiration.
Contixo F24 Pro
Individuals who love to travel and want to purchase a drone that they can easily carry around must check out the Contixo F24 Pro drone. It has amazing features; it has an impressive 1-mile control range. The F24 Pro requires an intermediate level of expertise to maximize its performance. It is smooth and easy to maneuver and it can be stowed inside a backpack for always on the go individuals. It has 4 powerful 1800KV brush-less motors so you can enjoy longer drone flights.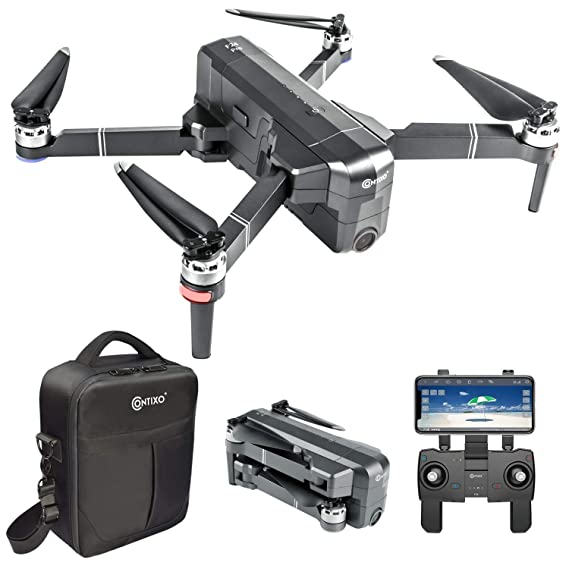 Specifications
Flight time ranges up to 30 minutes. Its control range is up to 1 mile. Beginners are not advised to fly the drone too far even with its smart home return feature. FPV distance transmits up to 500 meters.
Features
Camera – It comes with a camera with UHD resolution (2976 x 1680P). It is capable of shooting high-quality aerial photos and videos. It is also capable of streaming great quality live video footage. You must download an app for your iOS or Android smartphone. The remote controller is equipped with a phone holder to place your smartphone.
Other features are advanced GPS assisted hovering, Auto Return to Home, Smart Return to Home, Failsafe Return to Home and Low voltage return to home features. Other features are Follow Me, Altitude Hold, One-key takeoff and landing that can help you enjoy your drone flying experience every time.
Pros
Powerful brushless motors
Camera with UHD resolution
Impressive control range (up to 1 mile)
Affordable
Capable of streaming live videos
Great flight time (30 minutes)
Cons
FPV distance is 500 meters only
Some users reported difficulty in the set-up of the Wi-Fi connection
Holy Stone HS720
The HolyStone HS720 drone is made by Holy Stone. It is an upgraded version of the HS100. This drone is a great choice if you want to use it for shooting aerial videos and photos. It comes with a 12MP camera and it is also compatible with GoPro cameras.
The HS720 is stable and responsive to controls. It has brushless motors that allow the drone to withstand longer flight times.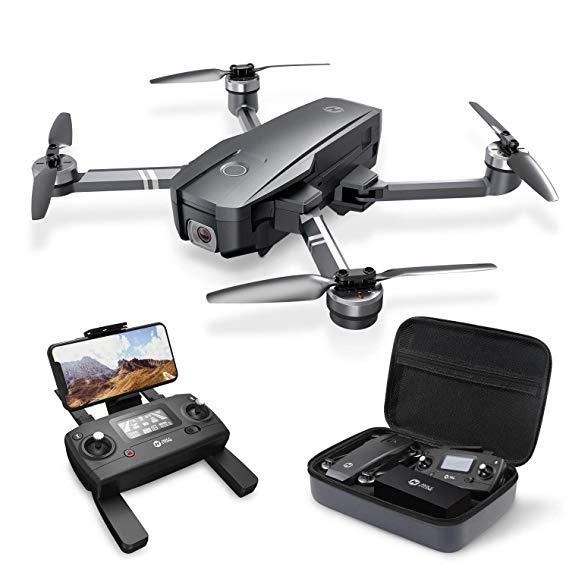 Specifications
Flight time lasts up to 26 minutes. The control range is 1600 meters. It has 2K UHD 5G video transmission.
Features
Camera – it has an action camera, it has a 2K FHD 5G Camera with shock absorption. The live video can be streamed to the user's smartphone screen or an FPV monitor. It also supports GoPro and other action cameras.
HS720 is almost like the HS100. It features an onboard GPS module. It has smart features which include Circle around me, Follow me, TapFly, and Return to home.
Pros
UHD camera
Foldable design
Brushless motor
Return to home feature
Durable
Affordable
Cons
Spare batteries are expensive
Longer charging time (around 5-7 hours)
Altair Outlaw SE
This drone from Altair is a great choice for taking aerial videos and photos. It has a 1080p camera and it can capture high-quality images and videos during its flight.
It is designed with GPS integration that makes flying easy because it has great stability. It has cool features such as 1-key takeoff and landing so you can easily launch and land your drone with ease.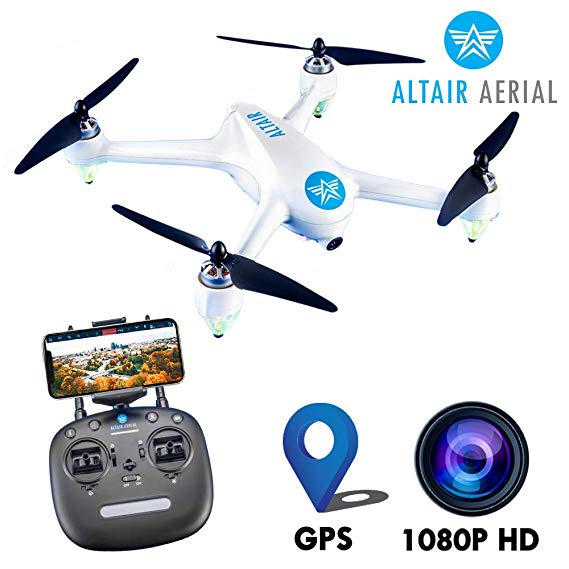 Specifications
The Outlaw Se has a flight range of 600 meters. Its flight time lasts up to 20 minutes thanks to its great capacity battery. It has GPS integration which makes it easy to fly; it makes the drone stable enough to take amazing videos and photos. The GPS enables the drone to its designated home position with just a single push of a button.
Features
Camera – The Altair Outlaw Se has a 1080p HD camera. It has FPV features that allow you to stream high-quality live video to your smartphone. The GPS and altitude features allow the users to take great aerial pictures and videos.
Some of its cool features are Headless Mode, Return to Home, Way-point Flight, and One Key Takeoff/landing
Pros
Camera 1080p resolution
Long flight time (can last up to 20 minutes)
600 meters Flight range
Great customer service
GPS integration makes flying easy
Cons
Comes with a single battery
MJX Bugs 4W
The first foldable drone from MJX, the MJX Bugs comes with a 2K camera and a ton of great features, it is one of the best drones for HD photography under $300.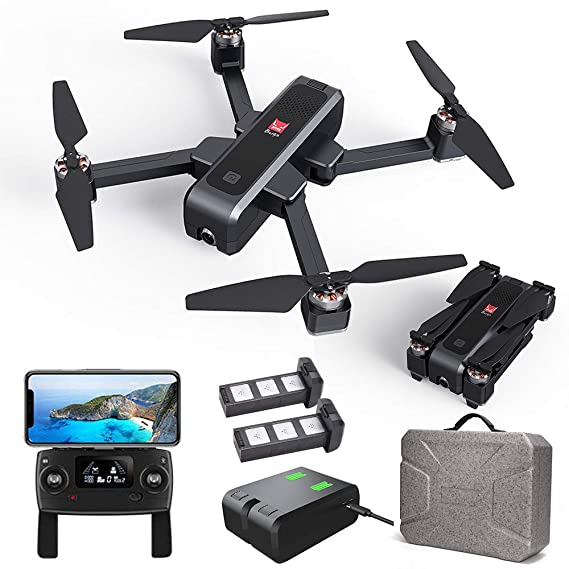 Specifications
The MJX Bugs 4W has a compact remote controller that resembles like the Mavic drone controller. It has brushless motors and different flight modes to choose from. The camera can swivel up and down, although it is not that great because it does not have any stabilization. It has 24 minutes of flight time and a flight range of 300 meters. Its speed can reach up to 20 km/h. You must download the Bugs GO app for iOS and Android devices.
Features
Camera – The MJX Bugs 4W comes with a Full HD 2k 5G Wi-Fi camera that can capture HD aerial photos and videos.
5G Wi-Fi Transmission, GPS smart return – It can return to its starting point if it loses signal or you can call it back with just a single press of a button (RTH), it also returns to its starting point when it reaches 15% battery.
Other features are altitude hold, optical flow positioning, ultrasonic, smart remote control alarm function, Track flight, Headless mode, Follow Me, LCD screen remote control, and LED lights for easy night flights.
Pros
2K camera to capture HD photos and videos
3400 mAh battery lasts up to 24 minutes of flight time
Compact controller
Brushless motors
The charger can charge up to 2 batteries at a time
Cons
Hubsan Zino
The Hubsan Zino drone is manufactured by Hubsan. It has an impressive build, great quality, and amazing features including the 4K camera it comes with. Smart tracking and low battery failsafe are just some of its amazing features. If you prefer 4K drones that are under $300 price range, the Zino drone is worth checking out.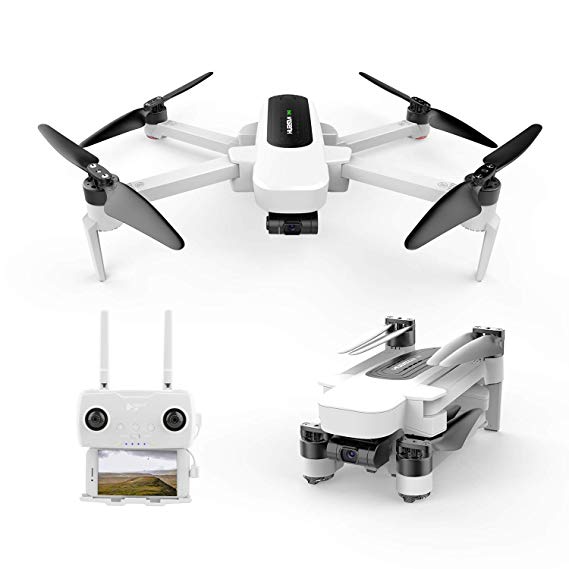 Specifications
The Hubsan Zino has an impressive control range of 2.5 km and can stream FPV videos at a distance of 1km. Its flight time can last up to 23 minutes.
Features
Camera – The Zino drone's best feature is its 4K camera. It is designed with a UHD 4K camera that is capable of streaming FHD videos at 50FPS. It is also equipped with a 3-axis gimbal stabilizer that ensures high-quality images will be recorded during its flight.
Other features are intelligent flight modes, Return to home button, one-key automatic Take-off function, automatic landing and return to home function, GPS accurate position.
Pros
4K camera
Impressive control distance (2.5km)
3-axis gimbal image stabilizer
Affordable
Foldable –Compact and portable (perfect for individuals who love to travel)
5G transmission
FPV live streaming up to 1 km
Cons
No obstacle avoidance feature