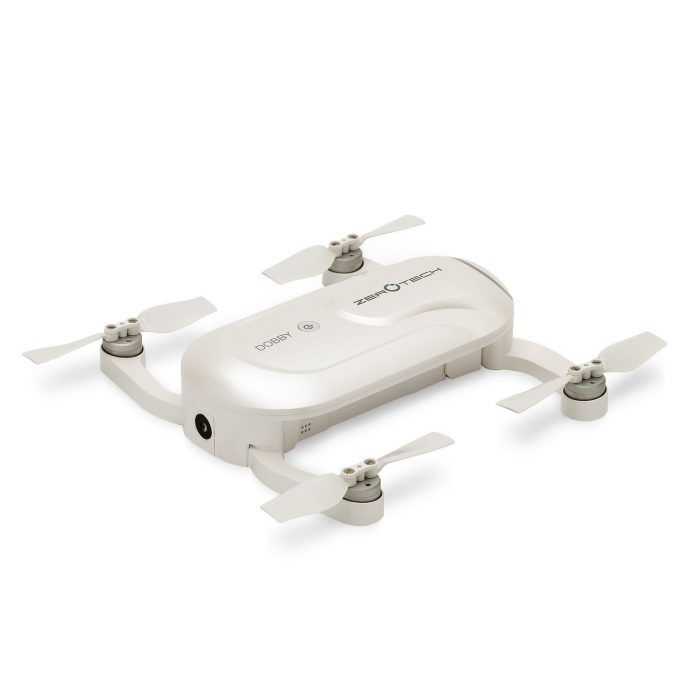 Complete ZeroTech Dobby Drone Review
A favourite drone of mine without a doubt! I had this for over 12 months. In comparison to other similar priced drones, this is by far the best drone and it is easy to fly. The Dobby takes fantastic still photos and really does a great job taking video for not having a gimbal.
It is such a small drone that you can have it in your pocket as well. And the Zerotech Dobby drone is controlled by using a smartphone application that allows it to show different sort of tricks while keeping in the air. It comes with the powerful Qualcomm Snapdragon processor. On the other hand, it gets power through its rechargeable 970mAh battery.
Read more about best 300 dollar drones with camera
ZeroTech Dobby Drone Design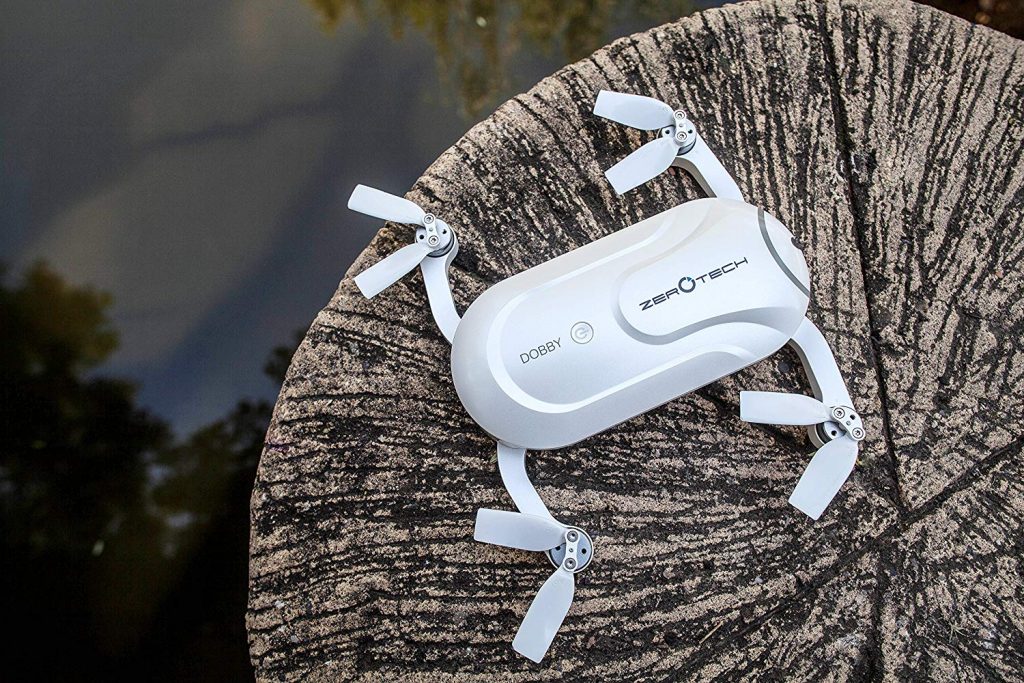 As far as its design is concerned, the Zerotech company has literally made this drone in a diminutive size just because of the good reason. No doubt that this is such a tiny drone but you will be amazed after knowing that what features are rich in it.
If we talk about size, it seems to be smaller than other mobile phones, but it is not as thin as you can put this in your skin tight pocket jeans but you will have to think twice. Joggers and loose trousers will be suitable for this purpose.
It comes with such a unique design that its four arms easily fold out that click into the place and in the end you will see plastic rotors. It is actually an art the way it closes and opens its arms.
Zerotech Dobby Price
The best price is on Amazon.com, you will get an awesome deal!
What about the design?
The model has been constructed by pearl-coloured white plastic and it comes in the weight of not more than 200grams included the battery. Its base is dedicated for battery attachment and the power button is placed at the top of the drone.
Zerotech Dobby Battery life
Its battery is such also a small in design that can be changed easily in the bundled charger to top up. It takes about an hour to get fully charged. You can also check the remaining juice in the battery by just tapping the button on the battery with the help of four green LEDs.
Zerotech Dobby drone comes with an optical sensor and also with ultrasonic save sensor that is placed in the bottom that helps to stabilize drone in the air when you use that for indoor purposes. It also has air vents that keep the Dobby cool while using.
As I mentioned earlier that it offers 13-megapixels camera that is placed in the front edge of this drone through which you can have six different settings to entertain with right shots but that will have to angled manually. It gets shot in the straightforward direction but you can set downward to capture on the ground.
Getting the Android Store app
You can download an app from the Android Store that tells you drone's log files etc. I think you can get other Zerotech Dobby drone apps too.
ZeroTech Dobby Drone Features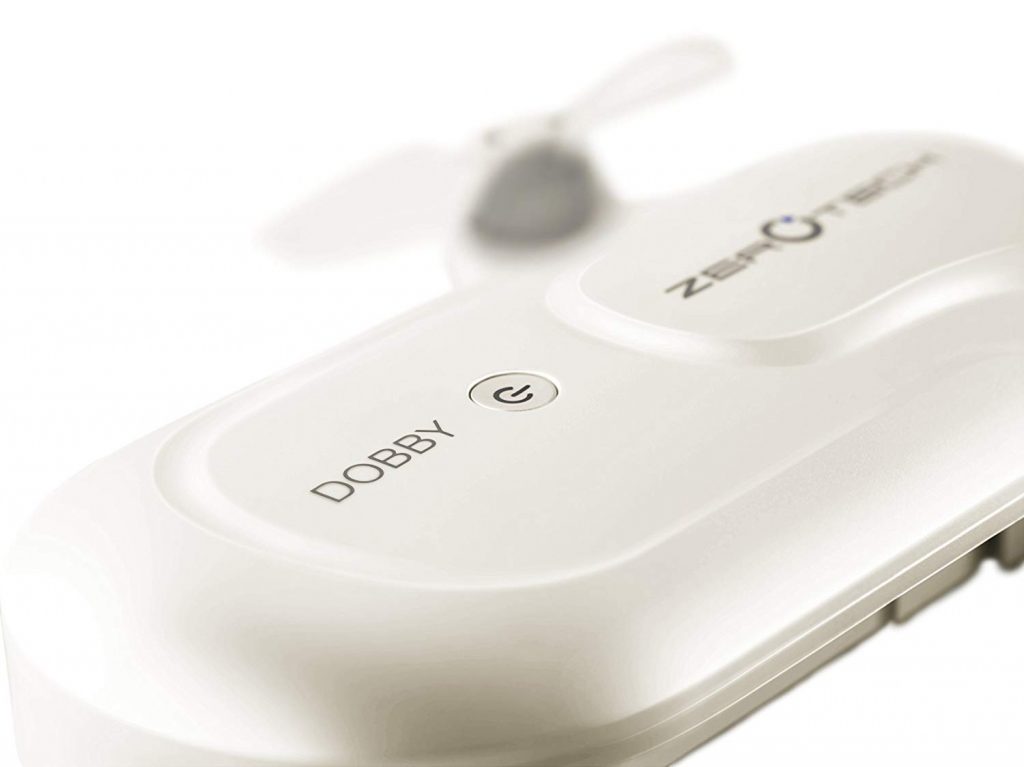 As a matter of fact, it comes with the great features so that's why it is called as a selfie drone. Its total functionality sticks around photography. You can enjoy the flight by having 4208 x 3120-pixel resolution with the help of the camera that comes with 13-megapixels having f/2.2 CMOS lens. It actually produces decent standard images.
The negative point of this Dobby is that you will have to buy a separate remote control. You will need Zerotech's Do that is a smartphone application, that can be used in Android and IOS as well.
In order to communicate in between drone and application Wi-Fi with 2.4GHZ and 5GHZ standards is used. When you get decent shots that are first stored in the built-in memory of drone that is 16GB and after that, you can download in your phone using Wi-Fi connection.
It makes a video of 1080p at the rate of 30 frames per second. Its feature of Electronic Image Stabilization helps to refrain from jerky movements in strange weather.
It comes with the feature of GPS and provides both ground and palm landings. You can also have fun to launch your drone from your palm haha.
Dobby Drone Performance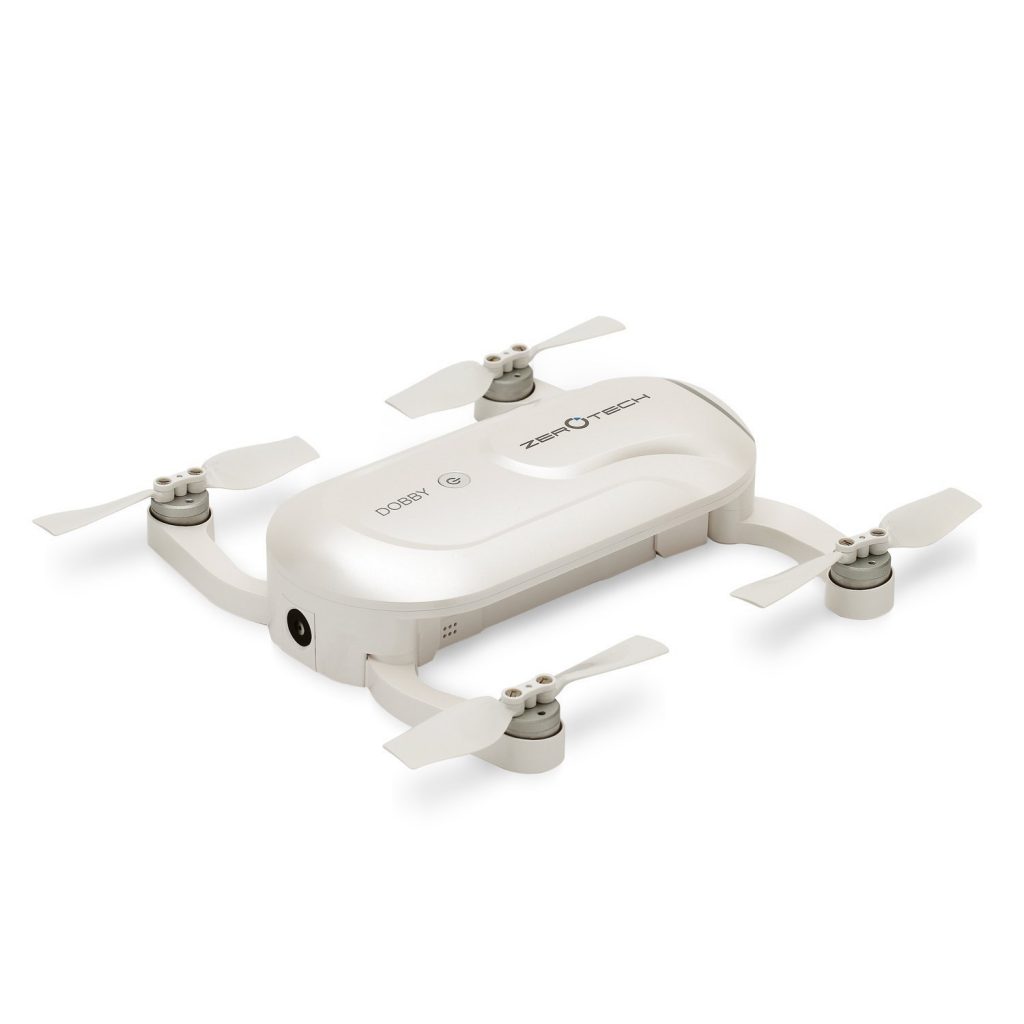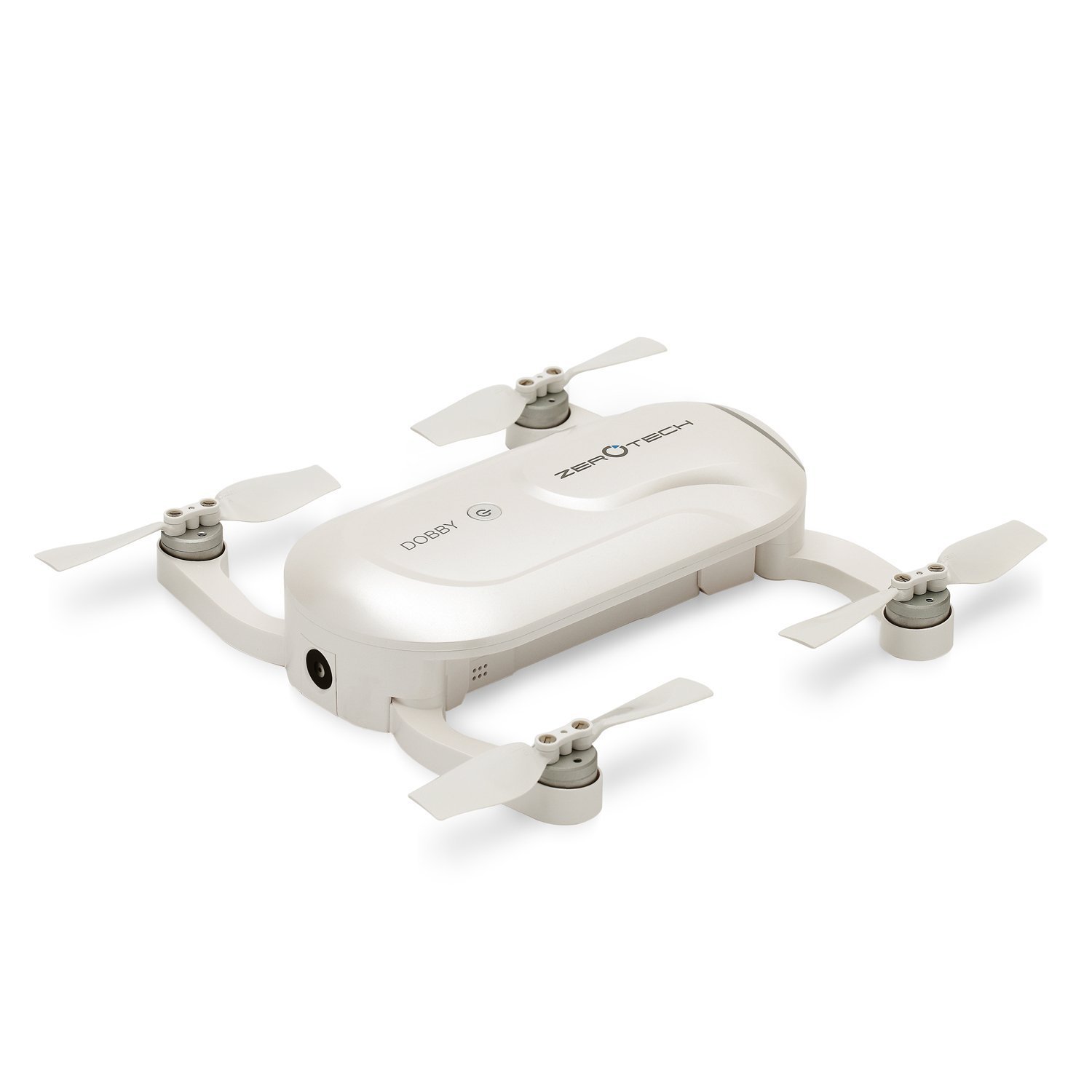 It comes with a great performance at the consumer-level drone. and It can fly high up to 300 meters with good stabilization. this offers with Qualcomm Snapdragon Processor. On the other hand, it is actually a bit noisy that will be easily noticed in public places.
But one best thing, when you fly Dobby in the air then you will have an amazing shot that can only be captured using this.
One main thing that if you are looking to buy a mini selfie drone that can take best and decent photos then Dobby Drone will be the best option for you!
Is the Dobby Drone Worth Buying?
In the last, I would like to conclude by saying that it is best for selfies but Dobby's Drones are not good in battery life.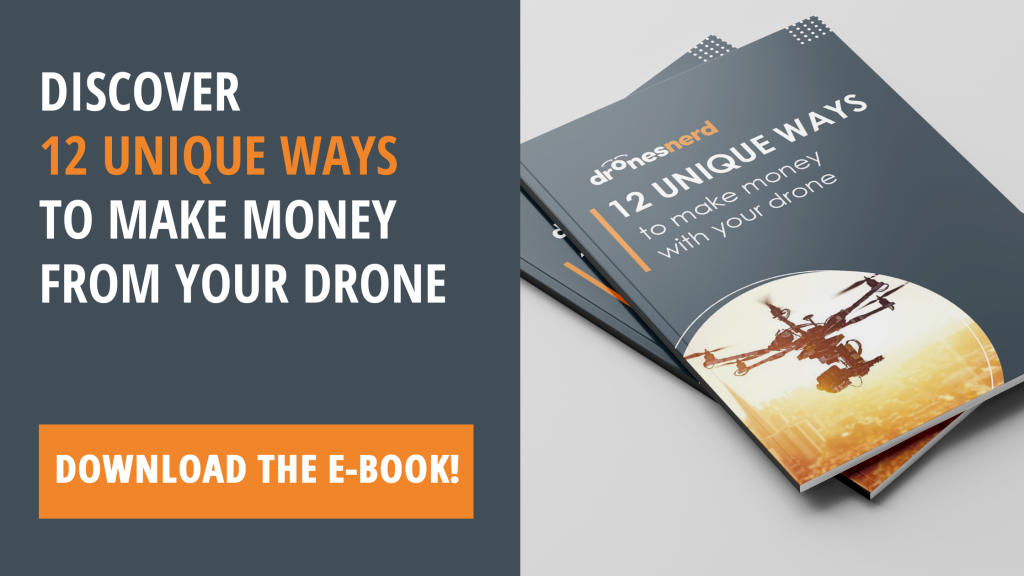 If you like this drone check out the 3DR Solo Drone!