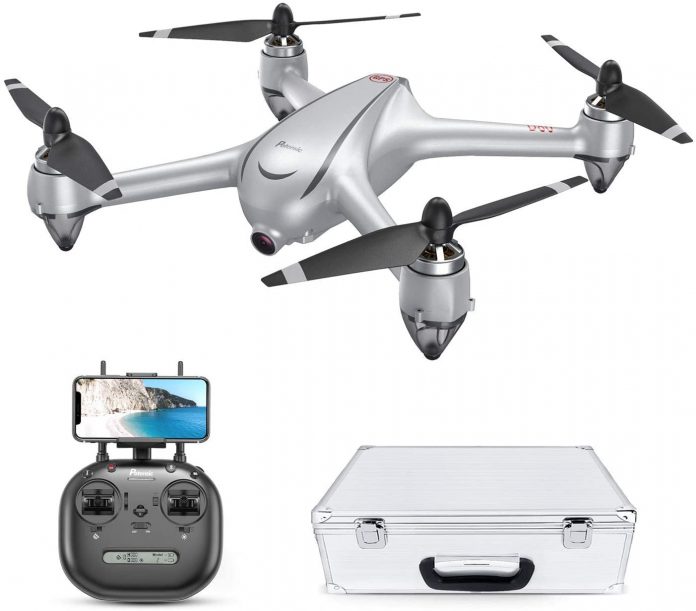 Complete: Potensic D80 Drone Review for 2021!
Looking for an RC drone or drones with a camera? Before you buy the Potensic D80 or Potensic d58, read this review!
We want you to compare to other drones and decide if this awesome drone is the one for you.
If you are planning to purchase a drone with a built-in GPS with an impressive flying speed at an affordable price, you must check out the Potensic D80 drone. In this article, we will share with you our Potensic D80 Drone Review. One of the number one drones for under $200.
If you are wondering if it is the right drone for you, make sure to keep reading below to find out more information.
The Potensic D80 drone is manufactured by Potensic, a well-known manufacturer of popular drones namely T18 and T25. This company has introduced high-quality and budget-friendly drones in the market.
The Potensic D80 comes with a built-in GPS module and it can fly fast which is preferred by drone pilots who love racing. The Potensic D80 drone is a drone that is a must-have for racers and photographers. It has a 2K camera that allows users to capture great videos and still images.
It has a maximum flying time of 20 minutes and it supports 5.0 GHz Wi-Fi that allows the drone to transmit smooth and lag-free video-streaming in real-time. You can view the video on 1080p HD resolution on FPV mode. It has a control distance of up to 800 meters so both beginner users and drone racers can enjoy flying their drones.
affiliate disclosure within this review!The 12 Best Drones Under $300(Camera)
Is PotensicD80 A Good Drone?
The Potensic has a good battery life and a great 1080P camera. So, it's fair to say, that it is a good drone!
Is this the best Potensic D80 drone?
There are some top Potensice drones to choose from. Amazon sell them all!
Here are 5 of the best Potensic drones;
Potensic D60 Drone with 1080P Camera.
Potensic T18 GPS Camera Drone.
Potensic D50 Quadcopter with Camera.
Potensic D80 GPS Drone, RC with 1080P.
Potensic T35 GPS Drone, RC Quadcopter.
Potensic D80 Drone Specifications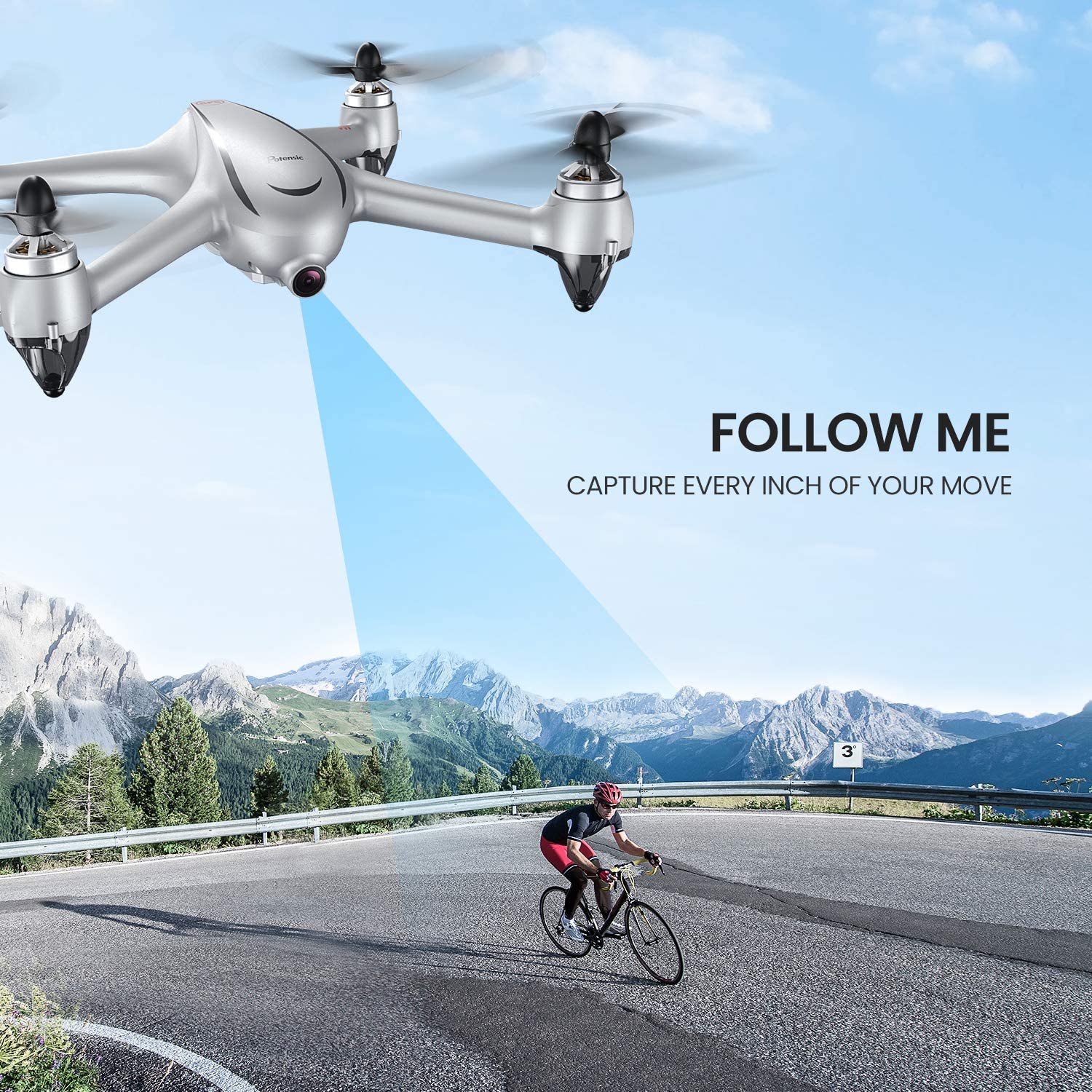 Here's a list of of the Potensic Drone specifications;
Case Dimension: 16.6 by 5.1 by 11.1 inches
Item Weight: 3 pounds
Camera: 2K with 5G Wi-Fi design, needs a 16-32 GB SD card (needs to be purchased
separately as it is not included in the package)
Battery: 7.4V 1800mAh Li-Po Battery
Maximum Control Distance: Up to 800 meters that use 5 GHz frequency
Maximum Flight Time: 20 minutes
Maximum Flying Speed: up to 40 km/hour
Live Video Transmission Range: up to 1000 feet or 304 meters
GPS: Dual GPS positioning
1806 1800KV Brushless Motors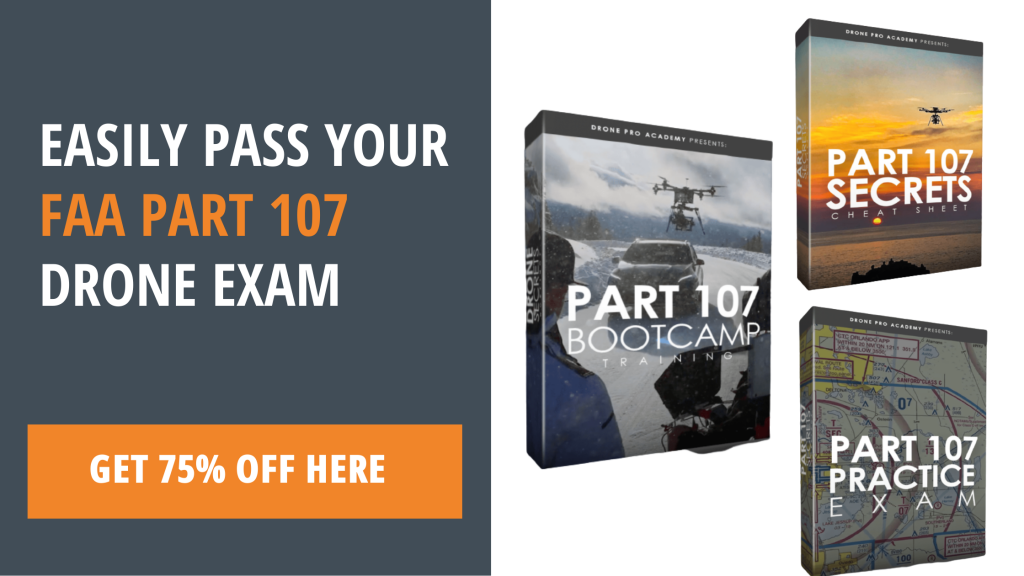 Potensic D80 Design and Features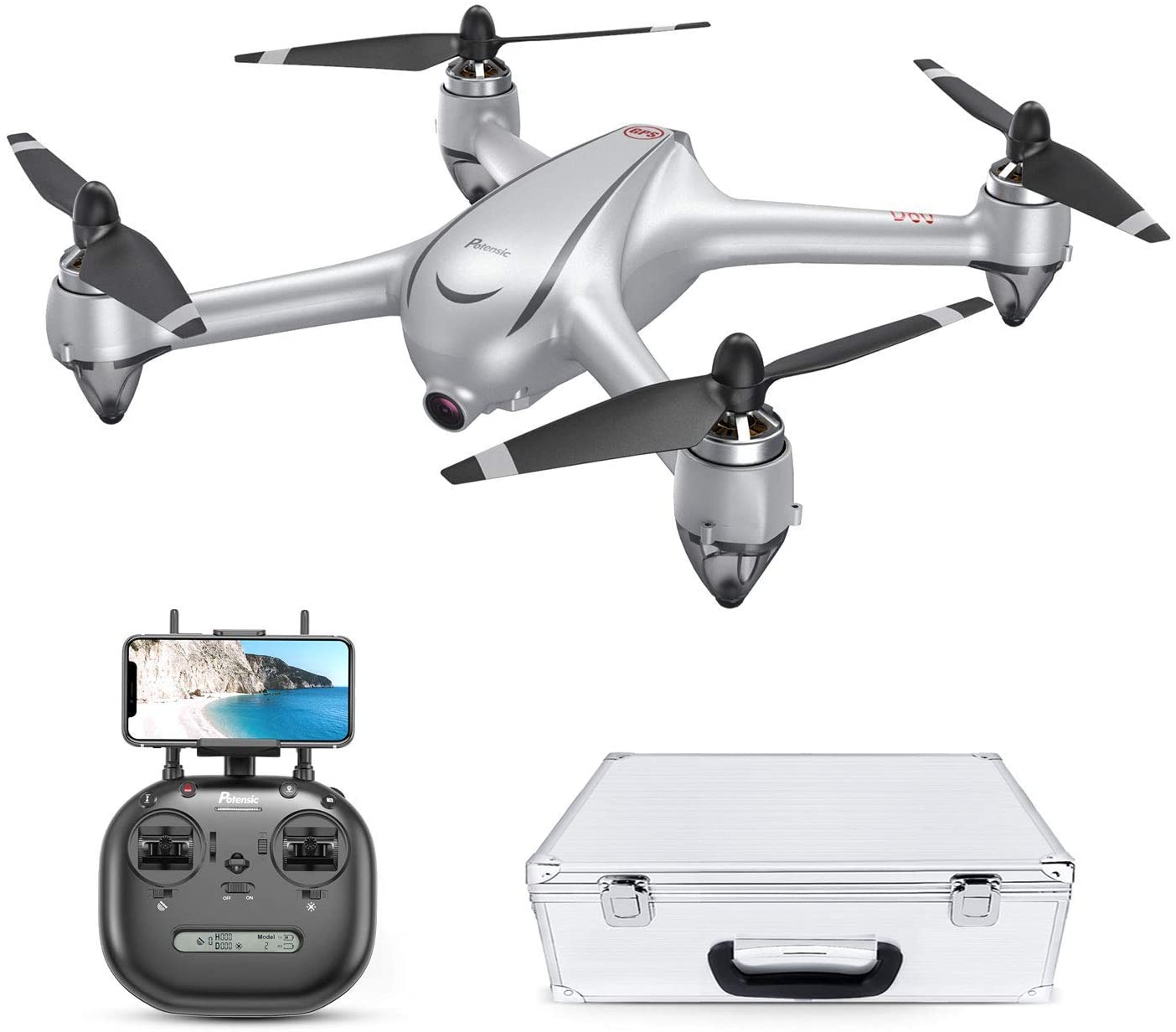 Potensic D80 drone is compatible with both iOS and Android smartphones.
App compatibility – The D80 is compatible with the Potensic-M2 app which can be downloaded in the Apple store or Google Playstore.
Return To Home Feature – Activate the GPS mode and check that it shows up in the remote controller.
How to pair the drone with the Remote Controller – Press and hold the "Lock" button (in the upper left part of the controller) and turn on the controller to connect it with the drone.
2K Camera requires an SD card to work. Real-time live stream videos use the FULL HD or 1080p resolution.
Potensic Drones Intelligent Flight Modes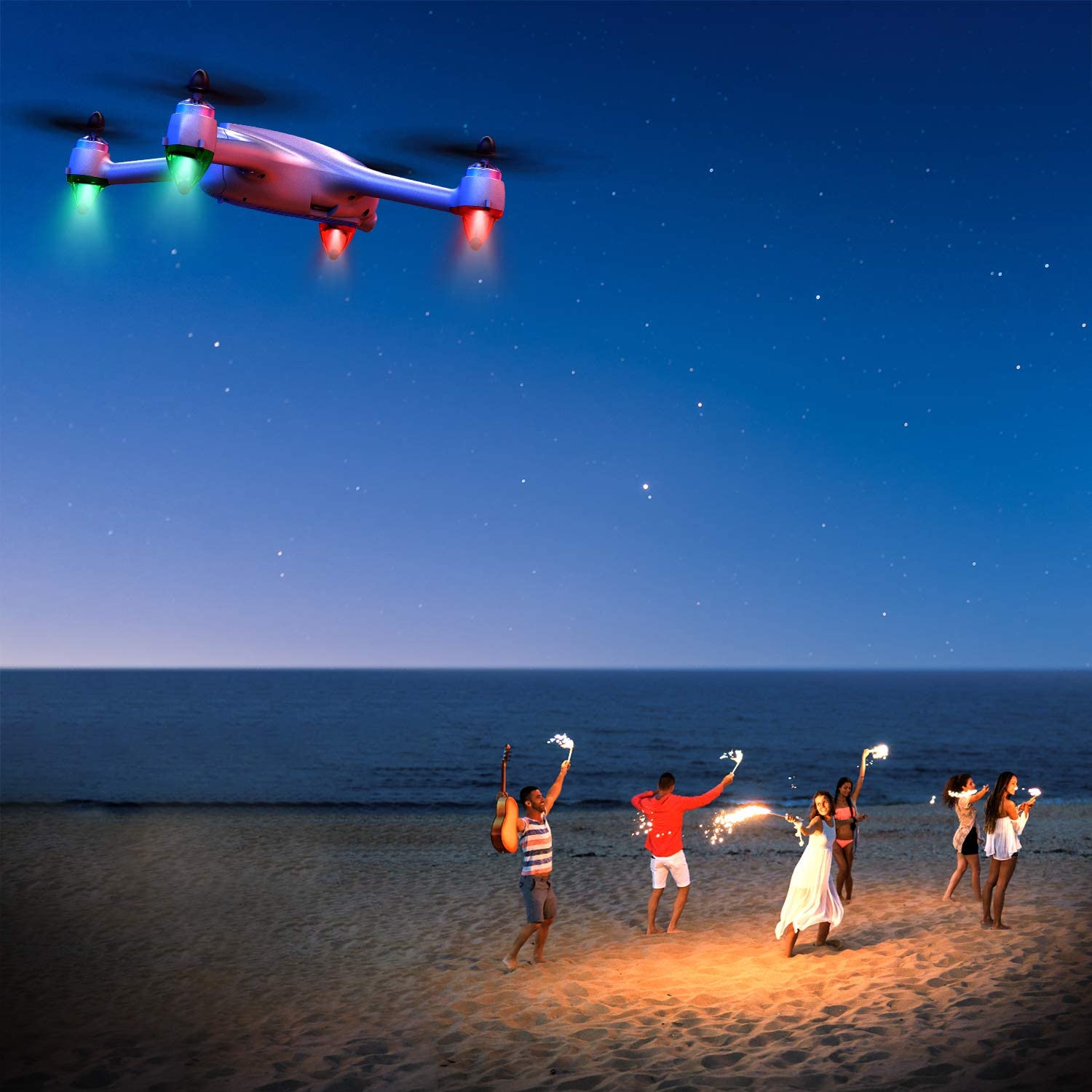 1. Automatic Return Home – This feature can be activated by pressing the return to home button on the remote controller or app. It will be activated automatically if you lose the connection with the drone or the battery becomes too low. This feature is effective when you accidentally lose your drone or when it flies away from you.
2. Follow Me – This feature allows the drone to follow the user automatically. It is a cool feature to use while biking, hiking, riding a boat, or when you go on for long walks. Just make sure to use the drone in wide space areas with good GPS connectivity.
3. Orbit Mode – It is also known as Point of interest, this feature allows the user to choose a specific location for the drone to orbit accordingly.
4. Waypoint – This feature allows the user to draw a flight path on the app for the drone to follow automatically and it will go back to its original starting point.
5. Dual GPS – The Potensic D80 is designed with dual GPS modules that allow the drone to connect to more satellites for better positioning and flight stability. It also allows the drone to fly autonomously which makes it a useful feature for beginner users.
Camera – 2K 120 degrees wide-angle FPV, with anti-shake technology and uses 5G Wi-Fi transmission that allows users to capture real-time smooth videos.
5G FPV Wi-Fi Transmission – Uses 5G Wi-Fi transmission for an FPV image with clear real-time video transmission.
Battery – The drone comes with a 7.4V 1800mAh Li-Po Battery. The maximum flying time is around 20 minutes with FPV transmission. It is easy to replace if you bought extra batteries. Use the micro to USB cable for convenient charging.
Have you thought about The Holy Stone Drone?
Potensic Battery + More
What is included in the package?
1 Potensic D80 Drone with 1800 mAh battery
1 Remote Controller Phone Holder
1 Balance Charger
1 Micro Male to USB Male Charging Cable
8 Propellers
1 Screwdriver
1 Sturdy Aluminum Case
1 User Manual
Another thing.
You can download the Potensic app from the app store.
Price of Potensic D80 Drone
Check the current price of Potensis D80 Drone on Amazon here.
User Review
"According to Travis, the Potensic D80 is my first ever drone. I bought it a few weeks ago. I read the user manual thoroughly and I also bought 4 batteries so I can enjoy longer drone flights. I experienced difficulty in attaching the batteries so I emailed the tech support and I received a reply from them within 24 hours.
I was able to attach the batteries immediately after reading their instructions on removing a plastic cap in the battery. I tried flying it once in my backyard as the sun was setting and I think made a mistake on some of the controls and the drone flew away. I tried to search for it in my neighborhood, in the area where I last saw it but I was not successful. I was about to give up when I received a call from my wife telling me to come home because the drone made it home already. What a nice surprise!
The return to home feature works greatly! I am so glad I bought this drone and I highly recommend it to anyone who wants to try a great drone like the Potensic D80."
"According to Warren, the Potensic D80 is worth-buying. It is my very first drone and I have been having a great time flying it. If you are in the market for cheaper beginner drones, this one is worth checking out. I owned over 10 drones and this one surprised me to have a working GPS module for drones belonging on its price range. It comes with a lot of cool features such as Follow me mode.
Its maximum flying speed and flight time are great. It comes with an aluminum case that makes it easy to transport whenever I travel. My mobile phone is a Samsung Note 8 and it fits the controller clip without any issues. The Potensic D80 has a great flight range and the return to home button work well with no issues. The altitude hold and GPS module work flawlessly. I am planning to buy one again for my son as a Christmas gift."
What about the Potensic D60 drone
The Potensic D60 Drone is a revolutionary new technology that has been developed by a group of engineers and designers from the aerospace industry. These specialists have made a breakthrough by producing a robotic aircraft that not only flies well but can carry a lot of cargo without being detected. This article will discuss the merits and demerits of this new piece of kit.
If you were to describe the characteristics of a new robotic system to most of the general public, it is easy to imagine that they would not be very impressed with the product. But this system is different, as it is capable of both flying and hovering, and the design is extremely sophisticated for a kit product.
In the past these types of aerial vehicles have used complex flight control systems, which were prone to failure and therefore unreliable. By using a series of complex microprocessors which can be switched out and programmed independently, all sensors are connected to the main computer and can be set up to work together.
The next significant difference between these new aircraft and the traditional remote control systems is the fact that the system is designed to fly autonomously, which means that it can perform all operations from start to finish without any human intervention, including selecting the best routes, flying during weather conditions and landing. In addition to this, a number of flight modes are also available such as hover mode which can be controlled by the pilot, and flight in forward flight mode which allows the pilot to monitor the progress of the flight from any point on the Earth.
Many of the cameras on this autopilot system are fitted with high quality video recorders and are capable of shooting full HD videos. This is particularly important if the system is being operated remotely, as this will ensure that the operator can be able to see the footage of their chosen targets. Of course the best videos will include live streaming images, which allow the operator to follow the progress of the aerial operation.
The Potensic D60 Drone can be bought directly from the manufacturer, or you could opt to purchase a kit based on its capabilities. The kits are designed to work with either a radio transmitter or an infrared receiver, and they are normally very cheap to buy and install, which makes them highly suitable for people who do not wish to build the product themselves.
Final thoughts
The Potensic D80 drone is a quadcopter must-have for users who want fast drones with a great camera. It belongs to an affordable price range. It is easy to fly and it can be used by beginner users and experienced drone pilots.
It has a good control distance and it has an impressive camera with 2K resolution that allows users to capture amazing aerial photos and videos.
It also comes with a dual GPS module that supports its Return to home feature just in case you made a mistake and your drone gets lost or accidentally flies away from you.
Both beginner users and drone pilots will enjoy what it offers, it comes with a sturdy aluminium case that protects your drone whenever you need to transport it while travelling. It comes with cool flight modes such as Waypoint Mode and Follow Me Mode. The Potensic D80 is worth checking out if you want an affordable drone with a great camera, a decent flying time of approximately 20 minutes and capable of high flying speeds.