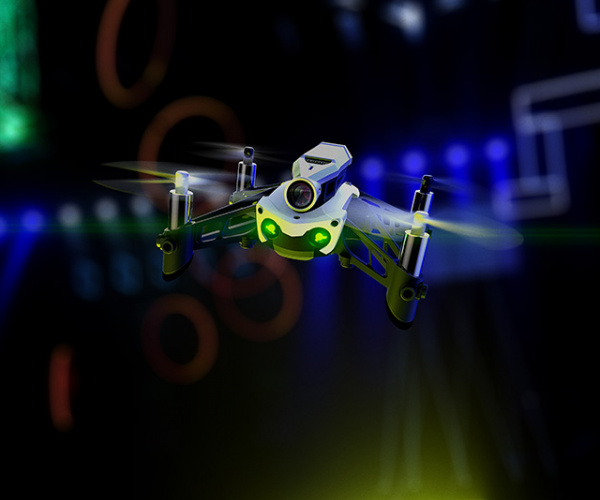 The Parrot Mambo FPV is a great drone for anyone who is trying to learn drone racing. The package comes with the Parrot MamboFPV drone, a removable 720p camera, Flypad controller, and FPV goggles. It is affordable and easy to fly, it is recommended for beginner users. Thanks to its FPV camera, beginner drone racers can try it out and test it if drone racing is really for them.
They can shell out a few bucks instead of buying the expensive racing drones in the market. Although the Parrot Mambo FPV drone has a short battery life, it is one of the best drones under $200 if you want to learn how to fly drones. If you are wondering if this drone is perfect for you, make sure to keep reading below to find out more information.
Parrot Mambo FPV Specifications
Here's a list of the Parrot Mambo FPV drone's specifications.
Product Dimension – 7.1 by 7.1 by 2 inches if the camera is attached

Weight – approximately 2.2 ounces

Camera HD 720p with 30 frames per second for streaming and recording

660 mAh Li-Po Battery

30 minutes of charging time

3 axis gyroscope

8 minutes of flying time with accessories

10 minutes of flying time with no accessories

60 FPS vertical camera

FOV 120 degrees

Maximum Flight Range: 100 feet or 30 meters using a smartphone, 100 meters using the Parrot Flypad controller

Compatible with iOS 7 and up and Android 4.3 and up
Parrot Fly Pad
Smartphone compatible

200 mAh Li-Po Battery

6 hours of battery life

2 hours charging time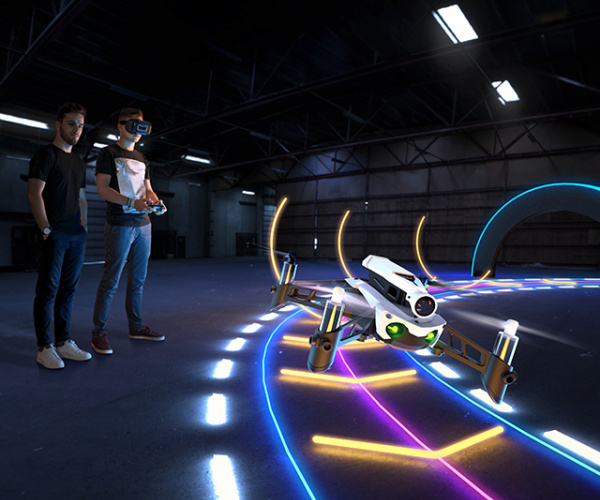 Drone Design and Features
Mambo drone measures 7.1 by 7.1 inches and about 2 inches tall if the camerais attached. It is a lightweight drone; it only weighs around 2.2 ounces. It is designed with a standard drone shape – it has a central body with 4 rotors. It also comes equipped with 2 LED lights on its front and it changes color so you will know the drone's status.
3 Flying Modes
Easy Mode – This mode keeps the drone in the air even if you let go of the controls.

Drift Mode – This mode turns off the horizontal stabilization and allows the user to make tight and sudden turns.

Racing Mode – This mode allows the user to completely control the drone and the stabilization assistance is disabled.
Performance
When flying the Parrot Mambo FPV you must use the Flypad controller. It is a stable drone and any beginner user can fly it with ease. The FPV goggles are a great addition for its price but do not expect to get the best quality, the quality can be a bit pixelated and the resolution will lower as the drone flies farther away from the user controlling it. The best range is around 400 feet, anything beyond that will produce a choppy video feed and it will be impossible to see where the drone is heading.
On some occasions, connecting the smartphone and the drone can be a bit difficult; it can easily lose its connection. You must only fly the drone during days with mild wind conditions. It is a lightweight drone and it can be easily prone to strong gusts of wind. It will make piloting the drone a bit difficult and it will affect battery life as well.
Image and Video Quality
The Parrot Mambo FPV drone comes with a 720p resolution HD camera. You must get used to the forward rotors of the drone as it can appear in every photo and video that will be captured during the drone's flight. Videos captured can be a bit wobbly especially when the drone is moving fast. The camera does not record audio so you can add any soundtrack that you like. To access the photos you must take off the SD card from the camera and transfer them on the computer or laptop.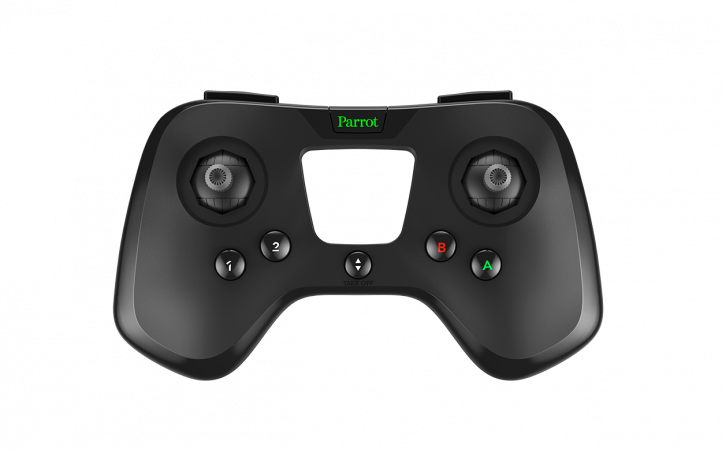 Remote Controller
The Parrot Mambo has a controller that resembles a video game controller. It is calledFlypad. It has two joysticks and a takeoff and land button. The controller has 4 shoulder buttons that can be used for different commands.
FPV Goggles
The Parrot Mambo comes with goggles that can be used by the user. It is comfortable to use, it has a rubber skirt that wraps around the eyes and it has elastic straps. The goggles can fit most smartphones in the market. A plastic strap keeps it in place and it has a foam padding that prevents the phone from slipping.
Battery Life
The Parrot Mambo FPV has a 660 mAhLiPo battery. It can only last up to 8-10 minutes. It is advisable to buy extra batteries so you can enjoy longer drone flights.
What does the package include?
1 Parrot Mambo drone

1 FPV 720p Resolution Camera

1 Parrot Cockpitglasses 2

1 Parrot Flypad

1 Power Battery

4 Hulls

1 USB Cable

1 User Guide
Price of Parrot Mambo FPV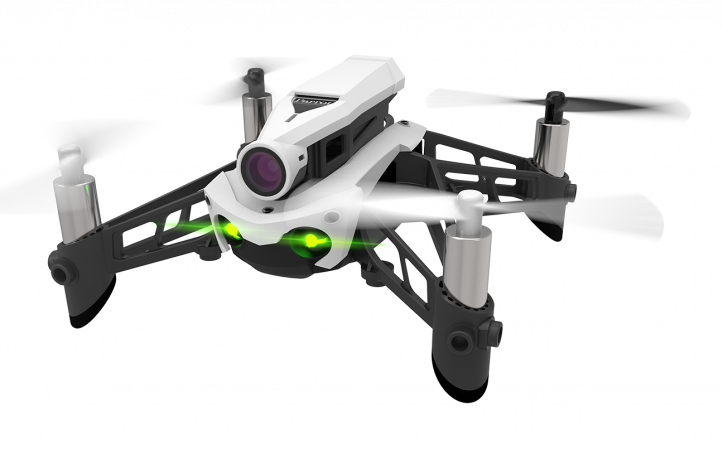 Check out the current price of Parrot Mambo FPV
User Reviews
According to Thomas, the Parrot Mambo FPV is one of the cheapest level entry drones available in the market. I love it because it is affordable and it is easy to fly. It also has user-friendly controls, making it easy to fly for beginner users. One thing I noticed is that it experiences difficulty when doing front flips and backflips. I think the propellers need to be changed. I also wish that the flying time is longer because it usually lasts around 8-10 minutes on a fully-charged battery.
According to Mark, this is the third Mambo drone that I have purchased. I love how it is easy to fly; even my 7-year-old son can fly it without any problems. It is one of the cheapest beginner drones that I always try to recommend to my friends. One negative thing about this drone is that you have to purchase more batteries if you want to enjoy flying your drone for a long time.
Final thoughts
If you are searching for an affordable but great level entry racing drone, the Parrot Mambo FPV is worth checking out. It is quite easy to fly and durable enough to take a few beatings. The Parrot Mambo has FPV functionality, its appearance may look cheap compared to its counterparts but you will understand and see that it is worth its price once you start flying it in the air.
We just wish it has a longer flying time. If you prefer to have longer drone flights, we recommend for you to buy extra batteries. If you are looking for a way to test drone racing, the Parrot Mambo FPV is a must-have.
Check Today's Price
You May Like;