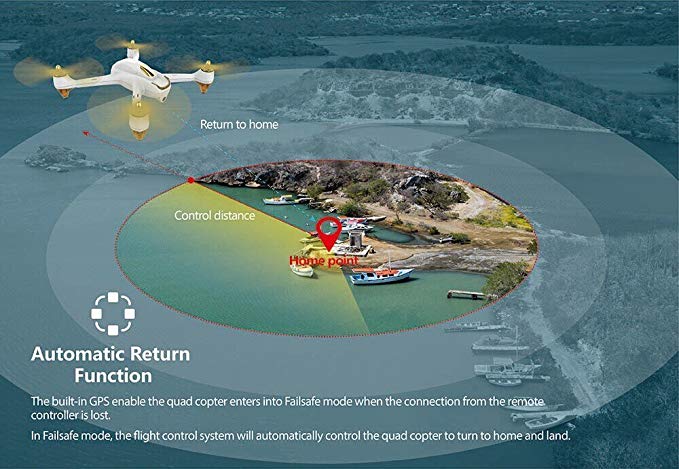 Hubsan H501S Drone Review
What comes to mind when you hear the words, Hubsan drones? If you are in the market for affordable beginner drones, you came to the right place! Today we are going to share with you the Hubsan H501S Drone Review that is one of the best drones under $300. Make sure to keep reading below if you want to find out more information!
The Hubsan H501S X4 drone is a new design and an improved version of the Hubsan H107C. This drone is designed with all the latest technologies found in the market at an affordable price. It is designed with a brushless motor and it has self-tightening propellers with a 1080p camera resolution with a first-person view mode. Its flight time can average up to 20 minutes on just a single battery charge.
Hubsan H501S Specifications
Here's a list of specifications on the drone;
Dimensions: 220 x 70 x 220 inches
Weight: 3.6 pounds
Battery: 1 Lithium Polymer battery is required
Color Choices: Golden White and Golden Black
Camera: 0.3 MP camera with Full HD Recording capabilities
Motor Type: Brushless Motor
Remote Controller: 2.4 GHz with 10 channel mode 2/1
Altitude Limit: 800 meter
Gyro System: 6 Axis type Gyro system included
FPV Live View: Up to 300 meters supported
Flight Time: 19 to 20 minutes
SD Card Slots: Yes
FPV: Built-in Transmitter
Resolution: 1080p with 30 FPS HD
FOV: 90-degree wide-angle type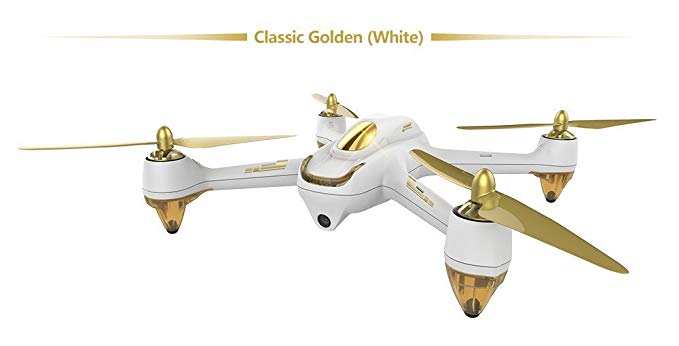 Hubsan Main Features
Design: The Hubsan H501S drone is a small quadcopter and its maximum size is 22 by 22 by 7 cm. This drone is designed with an ABS plastic material that is both heavy-duty and lightweight. The tiny drone is strong enough to resist against crashes. It is available in 2 colors: Golden Black and Golden White. It looks stylish and sleek with its perfectly finished frame.
Battery Life: The Hubsan H501S drone comes with a 2700 mAhLipo Battery with 7.4 volts. Its flight time can last around 19 to 20 minutes. It can be charged with an adapter and the charging time usually takes up to 2.5 hours.
Transmitter: Hubsan H501S drone comes with a controller and it is designed with a 4.3 inches LCD screen and works perfectly with the FPV camera. This LCD screen can display all data during its flights. It has a 5.8 GHz range and sends video signals into the Micro SD card and the controller works on a 2.4 GHz frequency range.
Brushless Motors: The Hubsan H501S drone has a brushless motor design. It is durable and powerful enough so the user can enjoy a fun and exciting drone flight every time. Brushless motors have a longer life span compared to brushed motors.
Camera: The camera of the Hubsan H501S drone is capable of capturing live videos with 1080p resolution, it works with the 5.8 GHz frequency from the controller and you can view the live videos on the 4.3 inches LCD screen, all the videos and photos are saved directly on the Micro SD card.
Special Features On The Hubsan H501S
Flight Mode: The Hubsan H501S has a built-in GPS that helps with the in-flight control. It has all the features that are enabled with the GPS controls such as Follow Me, Altitude Mode, Auto Return Home, and Headless Mode.
Follow Me: This feature is recommended for users who love to take selfies. This allows the drone to follow the specified subject and it is perfect when you're out in the wild, exploring with your friends.
Altitude: This feature helps maintain the altitude level of the drone according to the readings recorded by the pre-installed barometer. This mode works with rotational and horizontal movements.
Auto Return Home: This feature allows the drone to return home automatically and it is capable of remembering its flight take-off address. If you lose your connection with the drone, don't worry because the FailSafe mode will be activated and the drone will reach home safely.
Headless: This feature allows your drone into an intuitive operation making the forward and backward movements easily controlled by new users.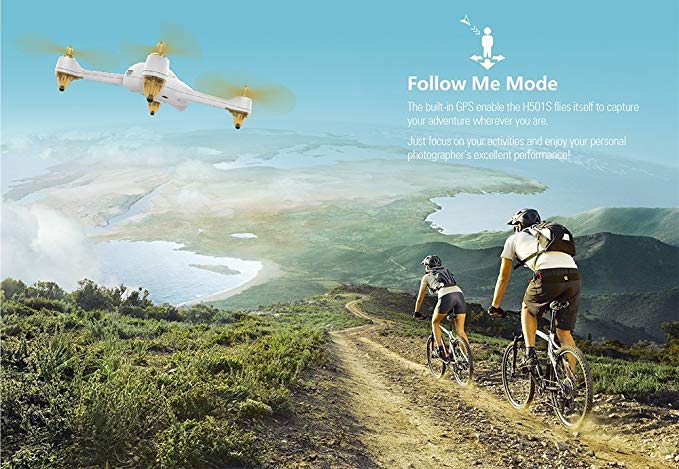 Price of Hubsan H501S Drone
The Hubsan H501S drone costs $159.99 + free shipping and you can purchase yours here.
Pros
Designed with a precise GPS module
It comes with a lot of cool features such as Follow Me, Headless Mode, and Auto Return Home, etc.
Its camera is capable of recording 1080p videos and photos
Designed with brushless motors that ensure durability
Flight time lasts up to 20 minutes
The controller has a 4.3 inches LCD screen
Cons
Does not come with a Gimbal
FPV system is considered weak by some users
Some users experienced the drone suddenly falling in high altitudes with increasing speeds
If you like this drone, you should read the Traxxas Aton review we have done.
User Review
According to Arlene, so far the drone is performing well. I have flown it many times and everything is functioning well as advertised. The different features such as altitude hold and return to home modes work great in moderate breezes. There is no wobble effect and it gently lands on the ground. The LED lights work great and are quite visible to the naked eye even during day time. The FPV LCD screen is clear and the colors are bright and vivid.
According to Jeremy, the drone flies accurately and it is not noisy. I have had a wonderful experience with the Hubsan H501S drone so far. The 1080p camera works great. The controller has a 4.3 inch LCD screen and it has a great resolution. The battery indicator is quite useful during flights. You must get rechargeable batteries for the controller because it drains the batteries fast depending upon use.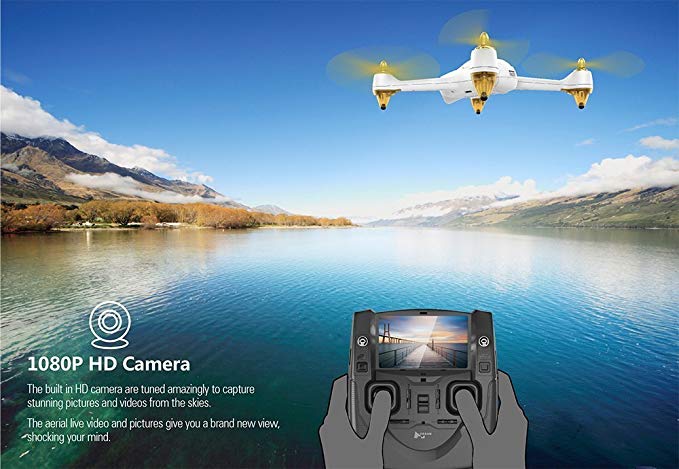 Final Thoughts
The Hubsan H501S Drone is a great economical drone.If you are in the market for a basic entry-level drone model; it is worth checking out. It is easy to set-up, just switch on the drone and remote control and they will automatically pair together. Follow the instructions on the screen so you will know how to fly it accordingly.
The Hubsan H501S drone is the ideal beginner's drone and it is perfect for capturing 1080p footage and even taking pictures while exploring an area during your vacation. Its controls and unique features are easy to understand so you can fly your drone with ease and no worries at all.