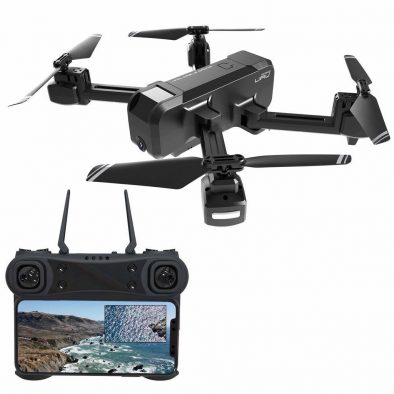 Complete Tactic Air Drone Review
Interested in the Tactic Air Drone? For less than a $100 drone, you will get a quality foldable drone that comes with a neat HD camera on its front. There's also, another 480p camera on the bottom of the drone.
Also, it comes with intelligent flight modes and a flight time of around 20 minutes, perfect for those camera shots. It's a decent drone for beginners.
Are you searching for an affordable drone with cool features? In this article, we will be sharing with you our Tactic Air Drone Review. We have tested it personally so we can share our thoughts with you about it. If you are wondering if the Tactic Air Drone is the right drone for you, keep reading below to find out.
The Tactic Air Drone is a drone manufactured by the company Hyper Sls Ltd and has a remote control that's easy to use. It is designed with great and reliable special features. It is capable of shooting 4K resolution videos with its wide angle and it can be controlled with hand gestures. It has a foldable design which makes it easy to transport for individuals who are always travelling.
The Tactic Air Drone comes with dual cameras that can be used simultaneously or independently. It is compatible with an App that allows the user to control the drone and its camera functions.
Tactic Air Drone Camera Specifications 
Drones like this and the E58 drone have great features. Here's a list of the Tactic Air drone's specifications;
Dimension: 6.6 x 2 x 3 inches

Weight: 0.7 lbs.

Wide angle

6 Axis Gyro

Maximum Flying Time: Approximately 15-20 minutes

Maximum Flying Distance: 150 meters

Front Camera: 1080P HD Wide-angle Camera

Bottom Camera: 720P

Frequency: 2.4 G

FPV: Wi-Fi Connection

Remote Controller Distance: Up to 150 meters

Wi-Fi Distance: Up to 90 meters

Drone Battery: 3.7 V 1800 mAh Li-Po

Remote Controller Battery: Built-in 3.7V 350 mAh

Gesture Control

Charging Time: Around 28 minutes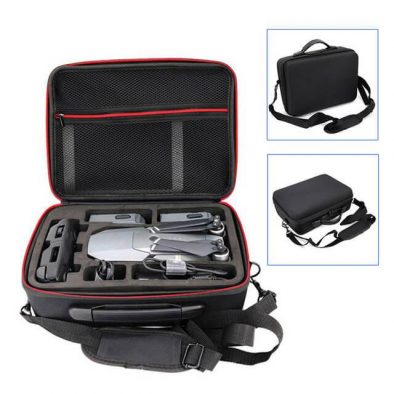 Drone Design and Features
The Tactic Air drone is designed with an aerodynamic body and a sleek appearance. It looks amazing and performs well in the air. It is created with a durable body that prevents any fracture, crack, or damage as a result of mild accidents or low-impact collisions. It is lightweight and it has a foldable structure which makes it easy to store and transport whenever the user needs to travel to different places.
Drone Special Features
Smart Follow Me Mode
When this feature is activated, the drone will follow the user to capture videos/images. It is easy to set-up, and it is a helpful feature that allows the user to control the drone to always follow you wherever you go.
Bluetooth 4.2 Connection
The Tactic Air drone uses Bluetooth 4.2 which allows it to connect to the controller and the computer program. It allows you to easily move files and date from the drone to the computer and vice versa.
Dual Cameras
While flying your Tactic Air drone you can use the dual cameras to record your videos and capture photos at the same time.
Battery Life
The Tactic Air drone has a 3.7V 1800 mAh Li-Po battery that lasts around 15-20 minutes when the battery is fully charged. The charging time lasts around 30 minutes.
Motorized Active 4K Camera
The Tactic Air Drone has a 4K camera. It allows you to capture aerial videos with 4K resolution. It can produce high-quality videos and photos with a speed of 30 frames per second.
Intelligent Gesture Recognition Control
This feature allows the user to control the drone using simple hand gestures. This feature works well with the drone's Smart Follow Me mode. You can enjoy the best camera angles and you can record content by just simply moving your hands to control the drone. The gestures for control make it easy for new users to control the drone with ease.
Camera Stabilization
The Tactic Air drone has camera stabilization. You can use the camera to capture amazing aerial videos and photos. This feature will keep the video stable. The camera will automatically adjust when the drone experience any turbulence. You will be able to record clear and smooth videos especially when there is a sudden strong windgust.
Foldable Design
The Tactic Air drone is designed with a compact structure. The wings of the drone are foldable and make it easy to transport and keep it protected when it is not in use. The propellers fold down to prevent it from accidentally bending so you can easily store it on a shelf or a storage container.
Tactic Air Drone Mobile App
The app contains features needed to edit videos and photographs recorded by the drone's camera. Different filters are available for instant edits of videos or images.
Portrait Follow
This feature commands the drone cameras to follow a target by swiping on the smartphone. This is quite helpful as it allows users to take video selfies and it can be used to preset focus on a moving target.
Trajectory Flight
This feature allows the user to program a predetermined flight path for the drone. It can be done by simply drawing the path on the smartphone's screen. The drone will then follow the flight path accordingly.
Remote Controller
The Tactic Air drone has a small remote controller. It is small, compact, and lightweight which is easy to use. It has a smartphone attachment on the bottom. It has one button takeoff and landing and another button for recording aerial videos and photos. The remote controller has a maximum range of up to 100 meters. The drone can also be controlled using the mobile app. The app allows the users to use the different intelligent flight modes and allow you to stream live video coverage to your smartphone during your drone's flight.
Price of Tactic Air Drone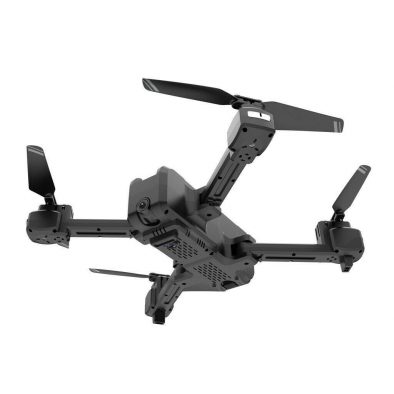 You can check the current price of Tactic Air Drone
Thought about checking out the Drone X Pro review?
User Reviews
According to Faye, this drone has been amazing. It works great and I am so glad that I purchased it. It feels pretty solid and it is a foldable drone so you can easily transport it when you are always on the go. I love that it has an HD camera so you can capture great aerial photos and videos. It comes with intelligent flight modes and the battery can last around 15 minutes. I highly recommend it for beginner users.
According to Sandro, I am so glad I bought the Tactic Air drone. It is an affordable 4K dual-camera drone. It has a decent flying time, which lasts approximately 15 minutes. I love the hand gesture feature. I do not advise to fly this drone during windy days. I love its camera and it comes with great features such as Smart Follow Me mode. If you want a low-cost beginner drone with unique, the Tactic Air drone is worth checking out!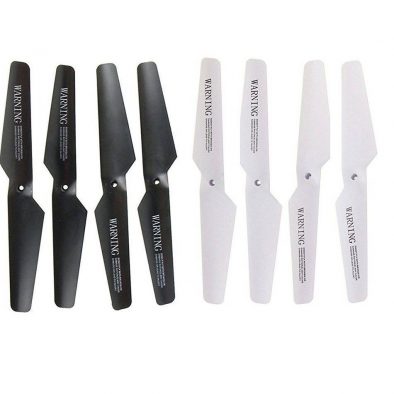 Final thoughts
We have tested the Tactic Air drone and we are glad to recommend it to anyone who wants an affordable drone with great features. It is durable and you can use it to capture breath-taking aerial videos and images. It has a dual-camera and it is capable of recording 4K resolution videos. It gives you a maximum flying time around 15-20 minutes so we advise you to buy an extra battery if you want to experience longer drone flights. You can enjoy the Smart Follow Me mode and allow the drone to follow and record you while going on walks or hikes or while riding a bike with your friends.
You May Like;