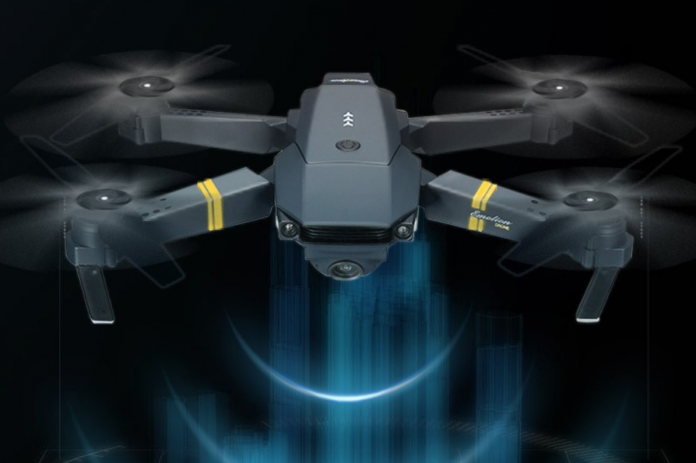 Drone X Pro Review: Scam Or Legit? Or Better Than The Mavic Pro?
Looking for the Drone X Pro? With so many drone options on the market, it can be extremely difficult to know which is the best drone right for you. 
You can buy the Drone Pro X Amazon for a great price!
As with most things, it will come down to your specific needs and how you intend on using your drone. DJI, for example, is a well-known brand who are strong market leaders in the consumer drone industry. But with hefty price tags, it's understandable why these drones are often out of people's price range. This is where the Drone X comes into play. 
Like many others, the X Pro takes huge inspiration from the DJI drones but does so at a much cheaper price. Should you save your pennies and get yourself a cheaper model like the Drone X Pro? Or does buying cheap mean that you pay twice? In this article, we will go over the Drone specs, features and look at how the general public feels about this drone. Then, hopefully, you can make a more informed choice. 
So, let's get into it! 
Drone X Pro Features
Portability
If you have had experience with other drone's, you will know that portability can be a huge selling point. Owning a portable drone means that your life will be much easier as you won't have the burden of hauling something impractical around. The Drone X Pro is extremely light which means it will be easy to carry round in your backpack when you are on the move. The portability of the drone also has positive effects on battery life meaning that this drone can sustain long periods of time in the air. 
Connectivity
In terms of connectivity, the Drone is fairly standard. It comes with:
Wireless remote control with 2.4GHz of connectivity.

Wifi which helps to connect to radio mode much easier.

A control distance of 80m and an FPV distance of 50m
Battery
As mentioned above, the flight time of the Drone is around 7-9 minutes. The drone uses 3 x 1.5 AA batteries and the charging time is anywhere between 60 to 70 minutes.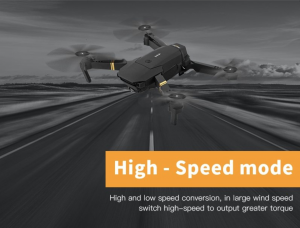 How far can a drone X Pro fly?
Travel range and flight time
Two main factors will generally affect any drone pilots buying decisions: travel range and flight time. Flight time is how long the drone is able to maintain continuous flight while fully charged before needing to be charged again. The range, on the other hand, is how far your drone can travel before it loses signal with your controller. These two factors are highly important when selecting a drone of any make or model. So, how does the Drone X  stack up with these two elements in mind? Well, the Drone Pro has a flight time of 7-9 minutes, which to some experienced drone-owners may seem quite measly. 
However, for a much lower price than other models out there, this had to be expected. On the market currently, you would have a hard time finding any drone that is under $100 with a flight time of more than 5 or 6 minutes. While the flight time is definitely nothing to shout about, the portability and size of the drone do work in its favour here as you can always recharge with a portable battery.
Now we've covered the flight time, let's get into the range. The range for the Drone X Pro sits between 80 to 100 meters. For a drone on the cheaper side, this is quite impressive and is much further than what a lot of drones for similar prices can do. It's clear to see that the Drone X Pro targets the 'beginners' market and people who are buying drones for the first time. 
What Are The X Pro Specifications?
The quality of a drone camera is frequently at the forefront of a drone pilot's mind. So, what does the Drone X Pro have to offer? Well, not too much. But The full HD 720p camera captures great photos and the and OcuSync enables long-range and HD live video streaming.
The 1200 wide-angle shot allows for a 0.3-megapixel quality shot, whereas at full resolution, 2 megapixels at 720p is possible. Granted, for a low-budget drone, this is still not bad.
But, if you already have experience with premium drone's, this is going to be a step down for you. The range of the drone is able to hit 100m in ideal conditions, however, 80 meters is the recommended max range. 
Like many other drones out there, you can control your Drone Pro through your smartphone with the assistance of the JY UFO app.
You'll be pleased to know that this app works on both Android and Apple operating systems. The Drone Pro also features a single SD card slot for filming footage and taking photos. 
You can also check out specifications on Reddit.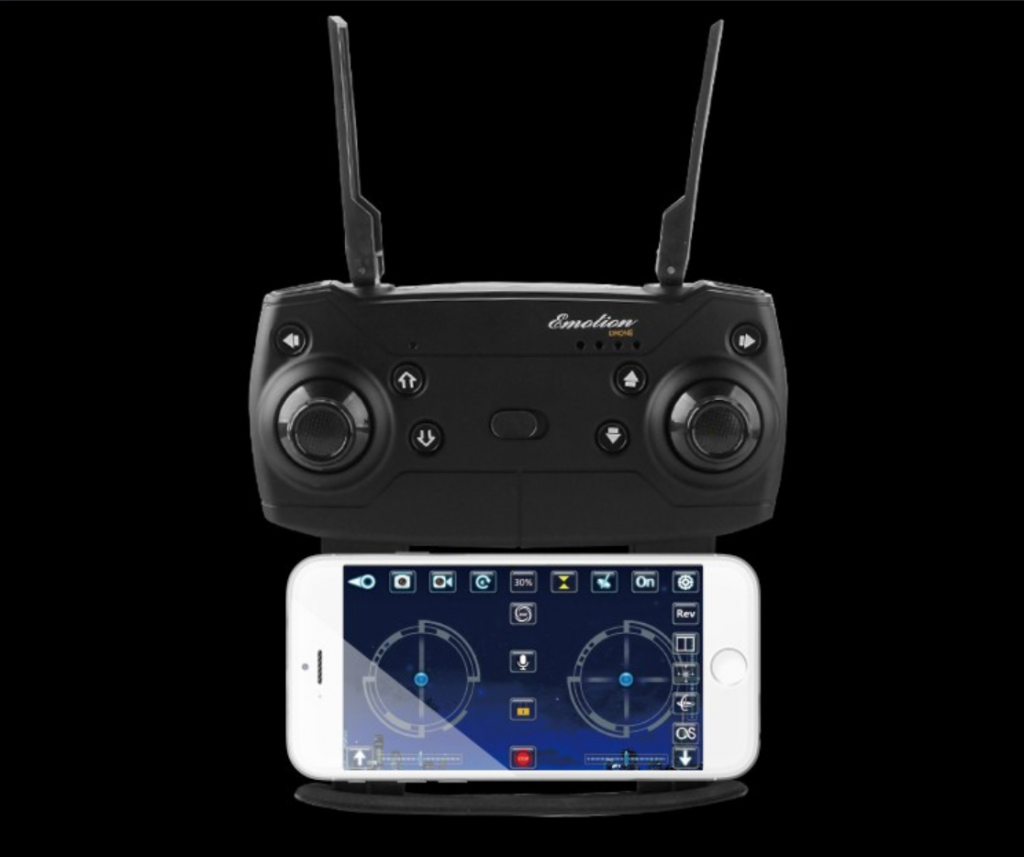 How does the Drone X Pro Work?
If you're an avid drone pilot, you will be very much at home with the Drone X Pro. The drone is pretty easy to use, no matter which stages in your drone pilot journey you are at. Like most drones, there is a power button that must be engaged for its features to get to work. 
The drone does come with remote control, making it easy to direct it where you see fit. Alternatively, you can also connect your Drone X Pro to your iPhone or Android device, allowing you to check the footage and much more. 
What Comes In The Drone Specs Box?
So, now you know what to expect when it comes to the features and specs, but what's in the box? Well, upon purchasing the x pro, you will receive a 3.7-volt battery, a USB cable, a user manual, the drone itself and four spare propeller blades. 
Also, just in case, it comes with a screwdriver for fixing the propellers – how handy! If you are looking for propeller guards, however, this is something that you will need to purchase separately. 
How much does the drone X Pro cost?
Currently, you can find this drone on marketplaces such as eBay selling for around $60. Compared to other drones out there, this is very affordable. However, we'll explain in the section below why we would probably go for a different model. 
At the end of the day, a drone is a big purchase and should be seen as a long term investment. Buying low-quality drones continuously can end up costing much more than just going for a higher-priced, premium model.
Is Dronex pro a con?
There's a lot of theories about this drone, like when you buy this drone, you actually get the Eachine 58 which is a Chinese made drone.
Why all the hype for the Drone X Pro?
Currently, you may have seen that the Drone X Pro has had quite a bit of coverage and a lot of different outlets talking about it. Granted, not all of this has been positive. It seems clear that there has been a big marketing push of this drone to appear like a cheap version of a DJI drone.
While some people think this is a bargain, there are plenty of others who are wary of these kinds of products. Especially when they pop up on the internet out of nowhere and receive a lot of attention.
Like any drone on our site, we would advise that you do thorough research before buying as although it's not exactly an expensive item, it's still a dent in your pocket and wasted time if you aren't satisfied with it.
You will also see lots of ads on Google for Drone X Pro. These range from shopping ads from companies like Wish to Google search ads from companies that only sell the Drone X Pro.
We're going to explain and go into more detail about this drone, but just from the marketing alone, it's clear to see the difference between a brand like DJI and the brand behind the Drone X Pro. It's easy to get sucked in by Facebook and ads online.
From cheap deals to one-time offers, ads can lure us in but hopefully, drone pilots can clearly distinguish between the trusted brands and the not-so trusted. As the saying goes, "if it sounds like it's too good to be true, it probably is!".
We don't want to slate this drone or the company behind it, we just want to make people aware of the marketing tactics some companies can perform when they want aggressive sales of a specific product.
But hey, we'll let you be the judge!
Is the drone X Pro worth it?
Drone X Pro Customer Reviews
Well, this is a tricky one. And it depends entirely on where you are in your drone pilot journey. For experienced drone pilots and aerial photographers, this is unequivocally not the drone for you. 
But, if you are new to the drone world then this could be a good entry point for you. The drone is most suitable for someone who is a 'dabbler' and looking to get an idea if drones are really for them or not. The Drone X Pro can also be a great device to test out your drone flying skills and really hone your craft.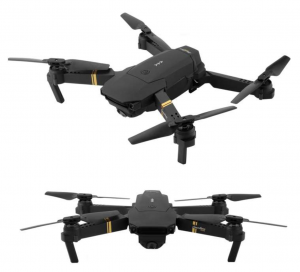 Let's look at some online reviews of the Drone X Pro and see what people are saying about it.
"I tried one just for the price, don't waste your time or your money. It doesn't matter if
it's only $10.00. The app doesn't work and it's not durable…at all. So go on and spend
a little bit more and get a drone that works!" 
Here's another one:
" I bought a unit recently. On my first attempt to use it, without letting it take off, within 1 minute, 1 of the propeller failed.
I left it on while I continue looking at the manual and trying to understand how it works, and tried to use it again. The same failed propeller didn't work still.
All in all, the drone was turned on no more than 5 minutes. Maybe 3 minutes.
When I tried to turn the propeller, to see if it was stiff, I realised the arm, near the motor of the propeller, to be really hot and the plastic around it had shown signs of melting.
I lost confidence in this product and asked for a refund."
Tips On Finding the Right Blades Drone
While there are different drones out there that can perform more than just this one task, the Blade 720 drone was designed specifically for newbies, people who want to try their hand at drone flight. The Blade 720 is extremely small, easy to operate, and relatively inexpensive than many other drones out there.
The most important feature of the Blade 720 drone is the fact that it is battery powered. If you're like most people, you will probably want a little more power when it comes to drone flying. However, the fact that this drone doesn't require a battery charge means that it's perfect for newbies and those who don't have much extra time to spend on flying their drone.
The best thing about this drone, aside from the fact that it's battery-powered, is that it's really cheap. The Blade 720 comes with two cameras which will allow you to see the entire scene you're flying over. It also has in-built GPS, which will help you navigate if something goes wrong.
Final Thoughts
As you may have guessed, the general consensus on the internet is that this drone is not of high quality. At Dronesnerd, we want to make sure you invest your hard-earned money into quality products that deliver amazing experiences. 
If you are on a tight budget and still itching to get your drone fix, we would suggest reading our drones under $300 or drones under $200 blog. However, if you are looking for a premium experience and want to buy something that is going to have a big lifetime value, we suggest looking at our best drones of 2020.