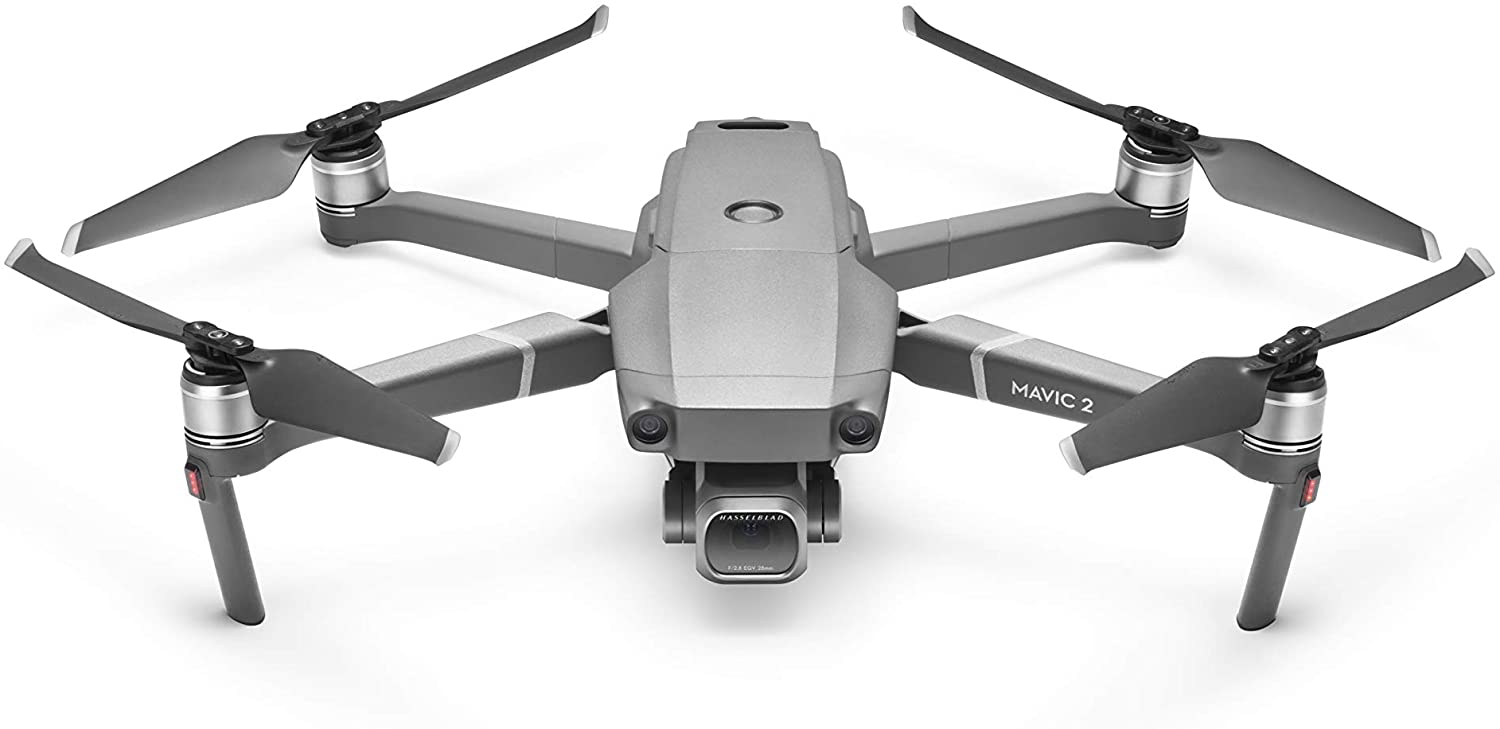 What is the best drone 2020? There is a long list to choose from, whether you're a living room pilot, a mountain climbing photographer, an avid outdoor racer or an enthusiastic hobbyist.
The best drones 2020 are primarily those that have proven their worth in the last two years, as the latest machines have yet to establish their credibility. Below is a short list of the best drones for this year.
DJI Mavic Air 2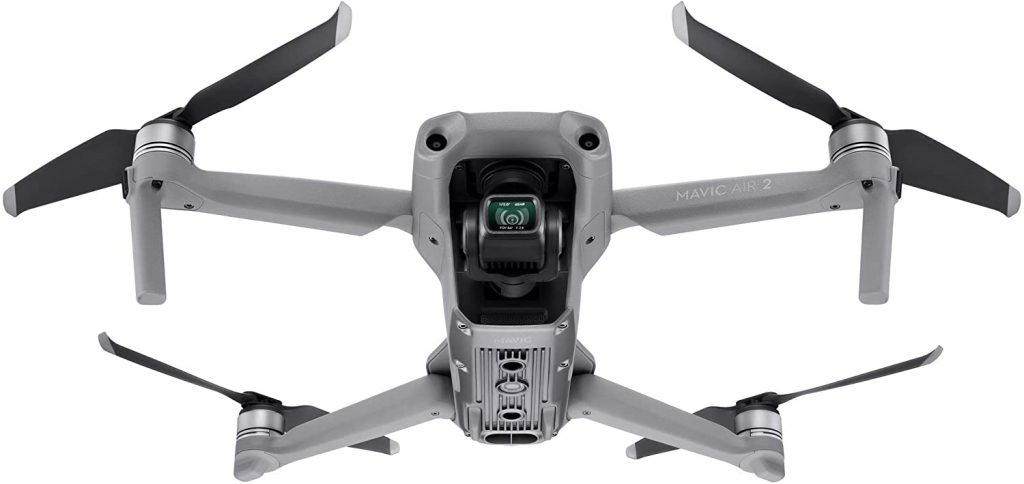 Your initial thought would most likely be that this quadcopter is the successor of the original Mavic Air. However, there's more to it than that notion. What the DJI Mavic Air 2 actually is is a transition from the prototype into a true Mavic craft.
In the DJI line-up, the Mavic Air 2 remains to be in the midway position. This model lies in the middle range of the series of Mavic Mini and Mavic 2 drones when it comes to price, size and capability.
An OcuSync connectivity is incorporated in the DJI. Its range is quite impressive wherein the Mavic Air 2 is known to be the first consumer-class machine that offers an ADS-B receiver.
Mavic Air has levelled-up its camera features for their smaller drones, and this includes the Mavic Air 2. This craft has been designed with exciting upgrades in the visual component.
What this means is a current ½-inch sensor that can capture 12MP stills along with complete 48MP images- operated via Quad Bayer technology.
You can enjoy great photos with the Mavic Air 2, but you could be more enthused with the new 4K video shoots at 60fps along with a 120Mbps data bit rate.
Various self-piloting capabilities are installed in this quadcopter, including an APAS 3.0 flight assist that'll allow you to enjoy an astounding piloting experience. Have fun up there with the Mavic Air 2 for a maximum of 34 minutes flying time.
To top these, DJI has tweaked the Mavic Air 2's full suite of management functions together with high-performance drone propellers.
What is the best drone for the novice pilot? The DJI Mavic Air 2 is among the top choices because it sets new standards for flying time and in-flight photography. As an all-around performer, you'll be amazed with this machine, although its camera may not be at par with the Mavic 2 Pro or its portability with the Mavic Mini.
DJI Mavic 2 Pro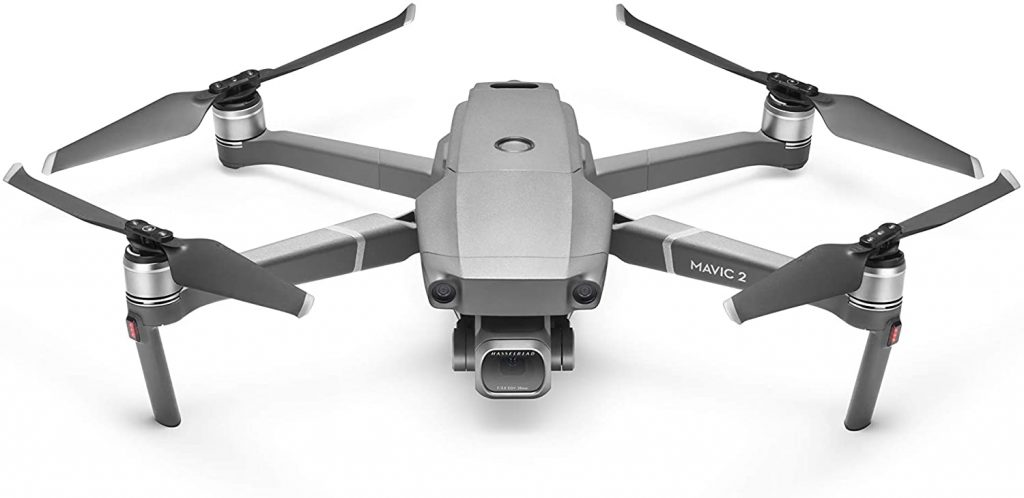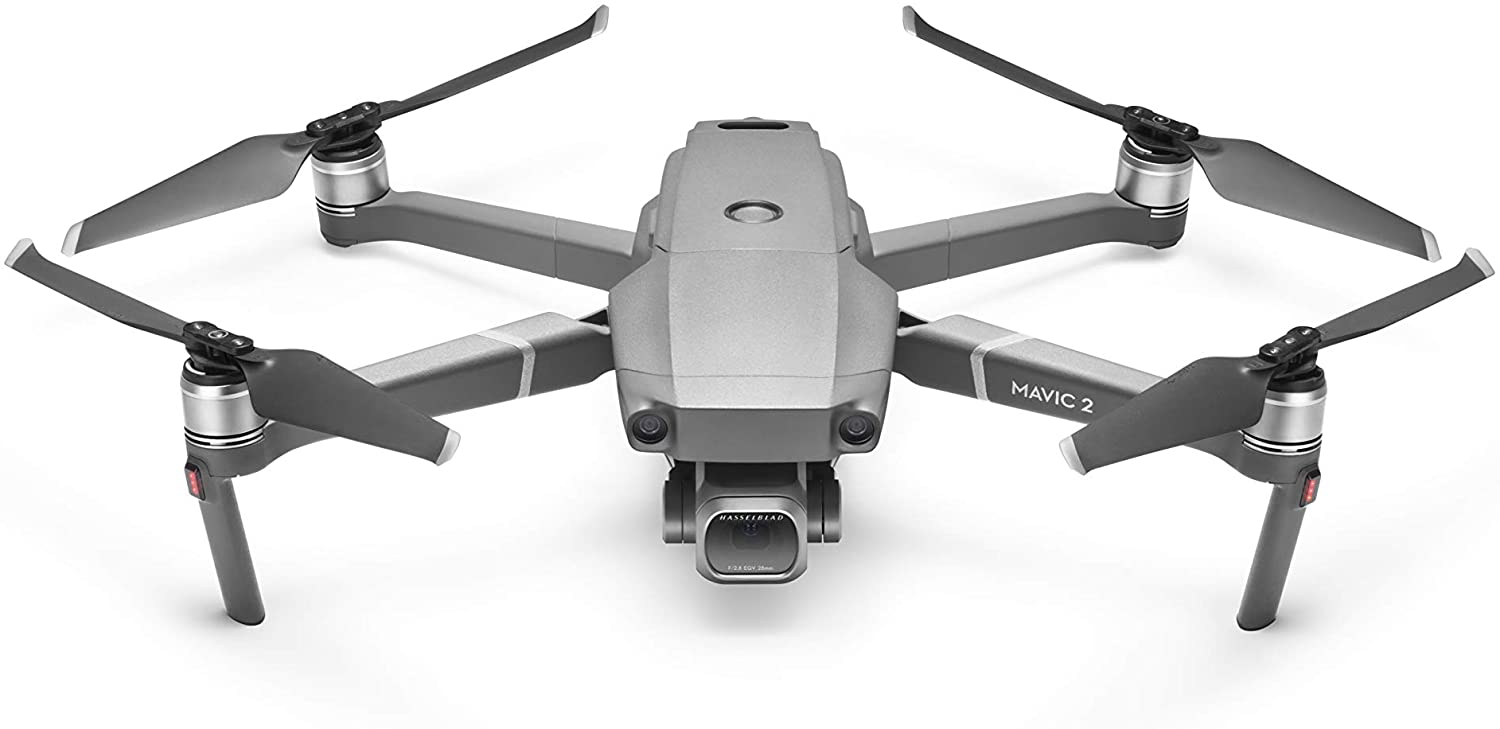 This craft was released in August of 2018, instantly becoming the best consumer-class folding machine offered by DJI. The Mavic 2 Pro is markedly an upgraded model of the original Mavic Pro, particularly with its 1-inch camera sensor designed for 4k video shots at 100Mbps.
Your flight with the Mavic 2 Pro is as safe as possible due to its multiple-direction obstacle avoidance sensors. These, and a lot more!
Connectivity to the remote control of the craft and other accessories is enhanced through OcuSync 2.0. The technology likewise allows 1080p live stream video transmission even beyond the legitimate line-of-sight.
DJI Mavic 2 Zoom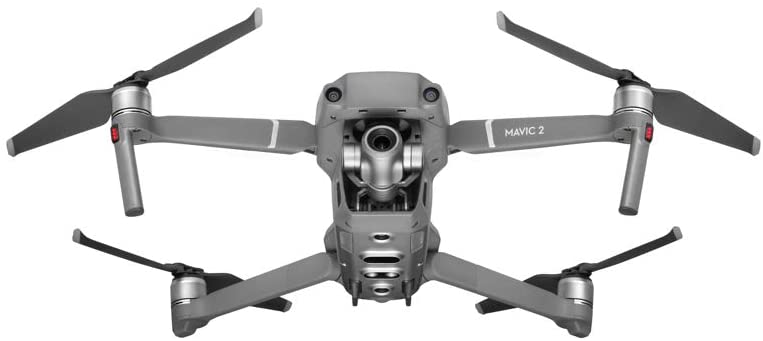 Looking through the list of specs, you'll find that the DJI Mavic 2 Zoom is seemingly the same as the Mavic 2 Pro. The difference, however, lies in the camera. With its folding drone design, the DJI Mavic 2 Zoom is fantastic in terms of portability. The obstacle avoidance sensors of this craft apply in multiple-directions, that in turn create safer flights.
The control and various accessories of the Mavic 2 Zoom are versatile, mainly because of the OcuSync 2.0 technology that features new capabilities.
These functions are installed in the Mavic 2 Pro and Mavic 2 Zoom, but the latter is more exciting with its 2x optical zoom lens above a 12Mp camera.
At 100Mbps, the Mavic 2 Zoom can capture 4k video which can be doubled digitally for an astounding close-up.
DJI Mavic Mini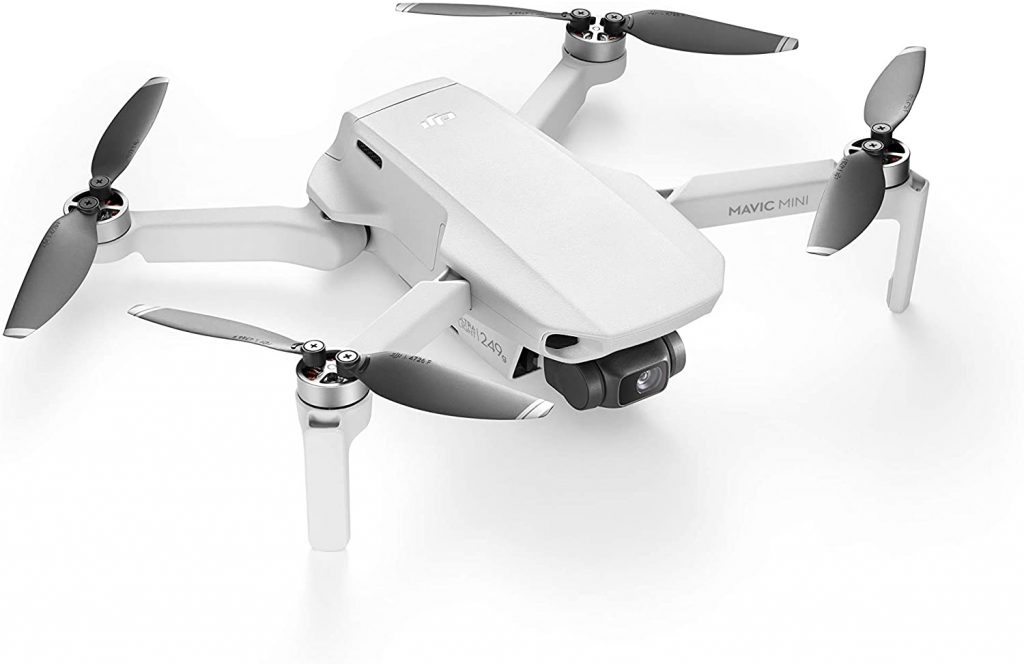 DJI has produced a fairly long list of drones starting with the name Mavic, but here comes another one- a consumer quadcopter known to be the most-friendly to consumers and very compact. It's the new folding DJI Mavic Mini.
Deriving from its name, the Mavic Mini is an apparently small machine. Being so, DJI has designed it with a few concessions for optimal functionality. For one thing, it weighs below 0.55 lbs- and you therefore don't need to register it with the FAA prior to flying.
The size of the Mavic Mini may be small, but don't be fooled because it is mounted with a 12MP camera and is capable of shooting 2.7K video coming from its 3-axis stabilized Gimbal. This miniature drone offers all of the amazing flight capabilities that you can expect from a Mavic machine.
DJI Mavic Air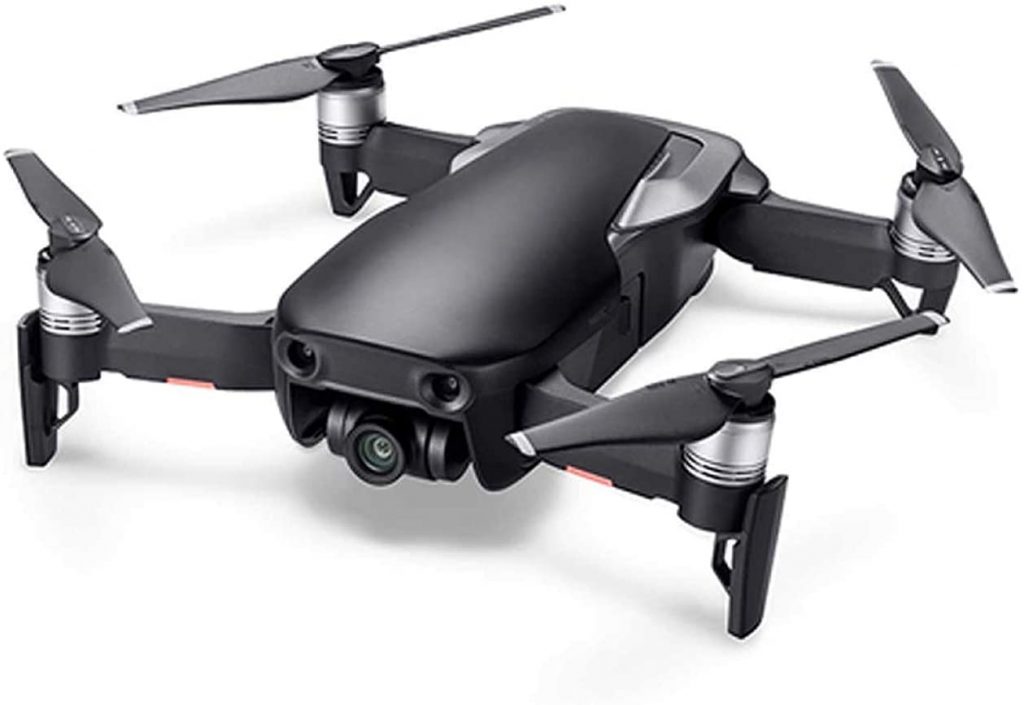 DJI has garnered astonishing success following their release of the Mavic Pro, and they subsequently launched the more affordable Spark. What about the Mavic Air? This drone was designed to bridge the gap between these two machines.
Just like the smaller Spark, the Mavic Air is installed with fun capabilities, while at the same time featured with pro-flight functions similar to the Mavic Pro.
Mavic Air nonetheless went a notch higher by being a craft that presented a 100Mbps data rate for shooting video on a DJI machine that costs less than $1500. This thus makes the Mavic Air a top-lister for the best video captures at the lowest price compared to any quadcopters in the market.
Like most DJI machines, you have two options for purchasing the Mavic Air. You can buy it on its own, or get an upgraded Fly More bundle to avail of a carry case and additional batteries, among others.
The newer Mavic crafts may gain more advantage pertaining to sophisticated cameras attached to compact drones, but the Mavic Air continues to be a leading choice if portability is a main concern. It's so amazing it can comfortably fit in your pocket.
DJI Phantom 4 Pro V2.0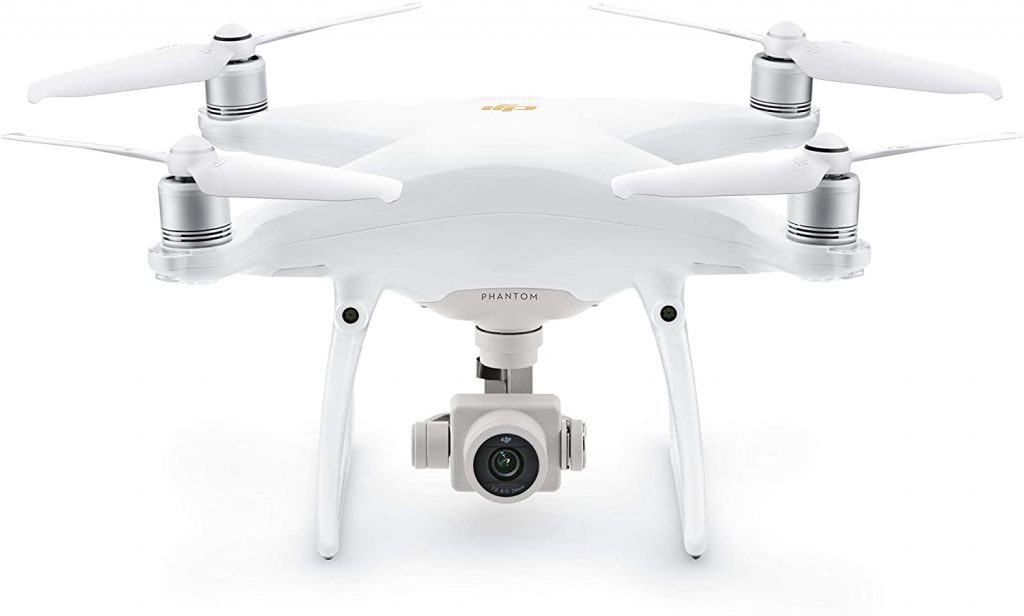 What is the best drone among the DJI Phantom series? Taking your pick won't be that tricky because such machines are a premier line. Nevertheless, you'll find exciting improvements in the Phantom 4 Pro V2.0.
The Phantim 4 Pro V2.0 is packed with enhanced motors and highly functional propellers. Among the Phantom drones, it is the first to feature OcuSync connectivity.
Pilots have enjoyed the superior object avoidance technology provided by the Phantom 4 series. This trend continues and has been upgraded in the V2.0 series by adding radar and extra obstacle avoidance delights.
As a newer machine, the Phantom 4 Pro V2.0 is also equipped with a 20MP 4K camera and remains to be one of the prominent camera drones found on the market.
If you opt to buy the Phantom 4 Pro+ V2.0 for an additional $300 (more or less), you can avail of extra features such as a 5.5 inch built-in display installed on the remote, along with a brilliant Android-powered screen.
Make A Smart Choice For The Most Suitable Drone
So if you're asking "what is the best drone 2020?", you can take your pick from the above choices. The list may not be exhaustive, but it should be able to guide you about your basic options.
Take into account your needs, wants and skill-level as a pilot when looking for the most suitable quadcopter. Budget considerations are a priority as well.
Good luck on your drone journey! Have fun and keep the passion for piloting safe and astounding flights!