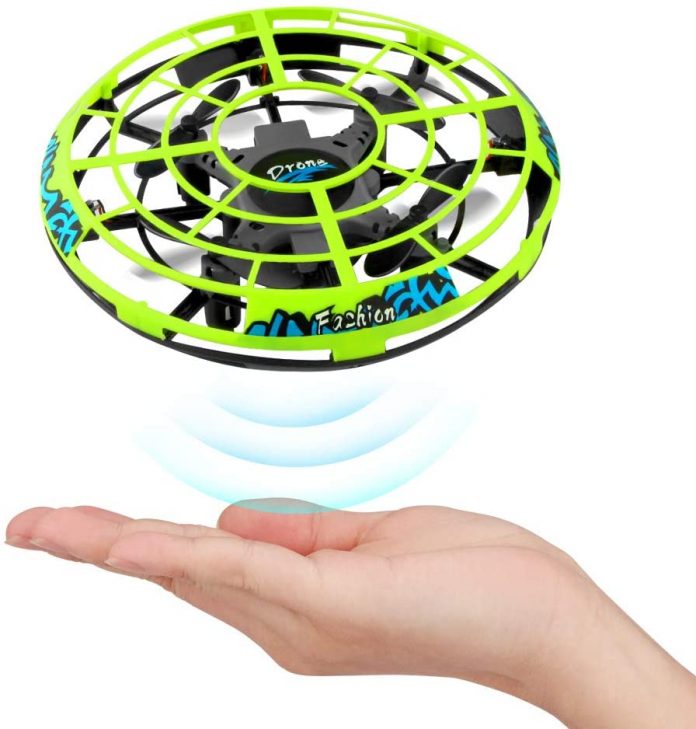 The Frisbee UFO Drone Is Packed With Fun, Intelligent Functions
It used to be that kids were so engrossed in flying paper planes. But nowadays, in the burgeoning digital era, the next big thing for eager youngsters is flying toy drones.
Heclimax, for instance, has released the Frisbee UFO drone, and it is packed with fantastic features. Shaped like a UFO, it is also a flying toy that is gesture controlled. Basically, you toss it like a Frisbee- gently- afterwhich it would immediately start to fly.
Its amazing capabilities include flying in the opposite direction whenever it is close to your hands. With the use of sophisticated infrared sensor technology, you can use your hands (or close them) to control its direction.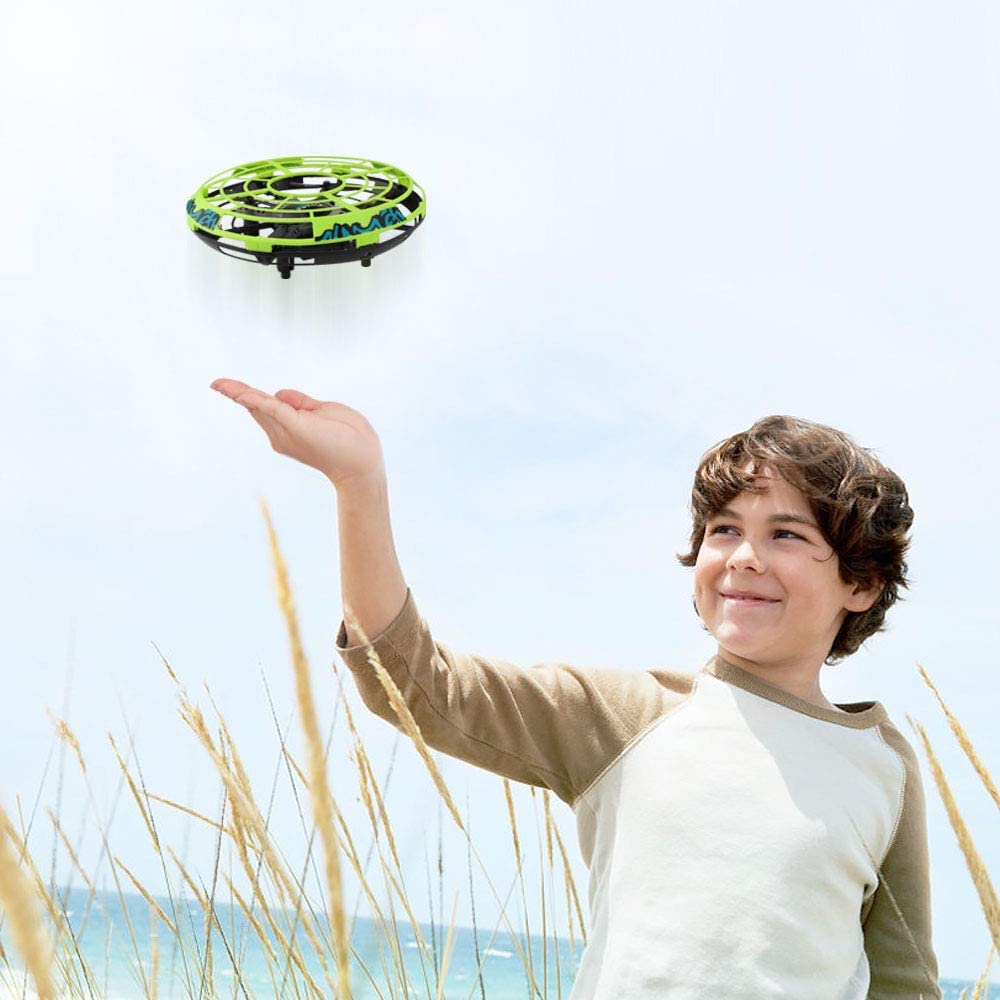 The Frisbee UFO drone has a hovering function, too, and it can auto-rotate in 360°. With 4 built-in and powerful rotation motors, the aircraft can do a complete rotation when flying. It can hover quite high at a particular level, and if not operated within 1 or 2 seconds, will slide down a little and then proceed to hover. It's absolutely fun to play with this quadcopter!
The rechargeable lithium battery of the machine comes with a shining LED light indicator. You only need to charge it for 40 minutes for full capacity. The 2 speed models of the drone mark green light for normal speed while blue light signify fast speed. It's awesome to play with this flying toy in the bed room at night, especially because it is designed with a LED indicator.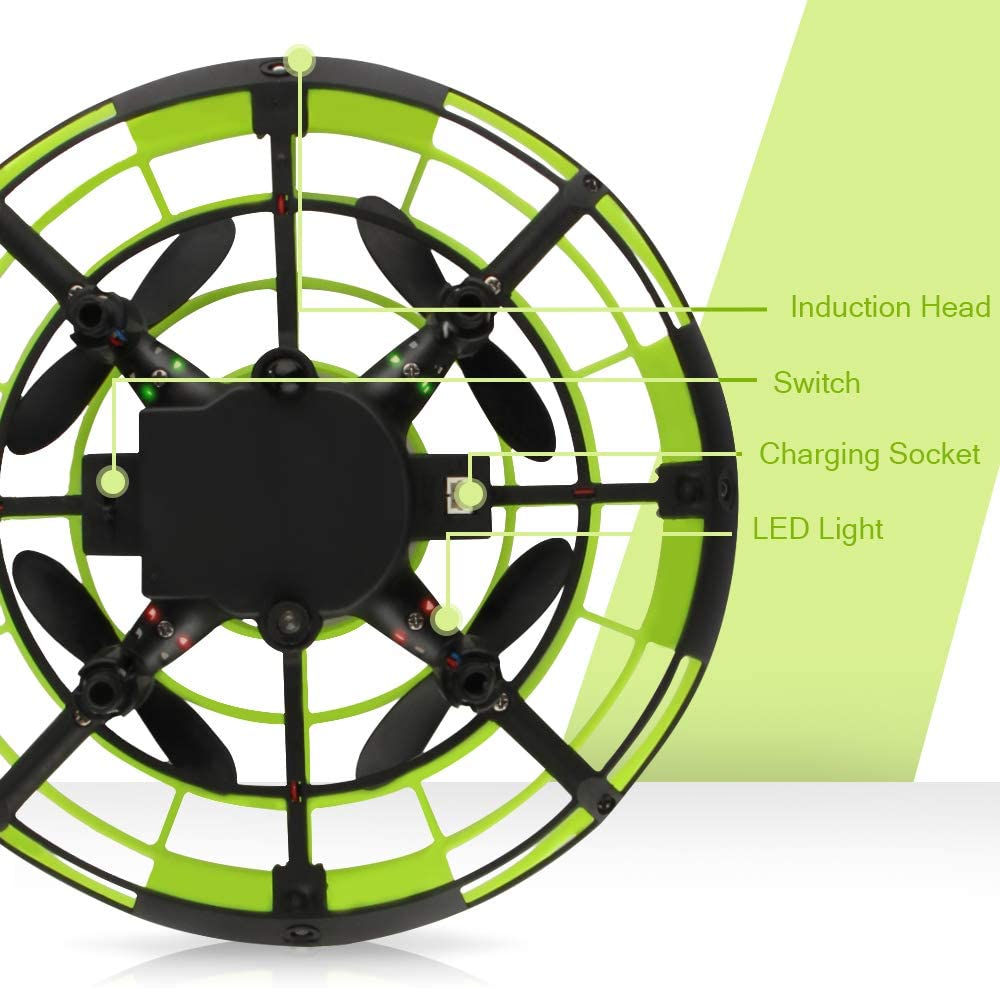 Created with a sturdy and unique aircraft body, the material of the Frisbee drone is non-toxic and a lightweight high-grade ABS one. Other than being flexible, it is collision-resistant as well.
The bounciness-factor in the design makes the Frisbee UFO drone impervious to damage. When it detects a hard object is in its way, it intelligently moves away. Your kid or you, being a kid at heart, is guaranteed to enjoy a superb flying experience with this UFO flying toy!