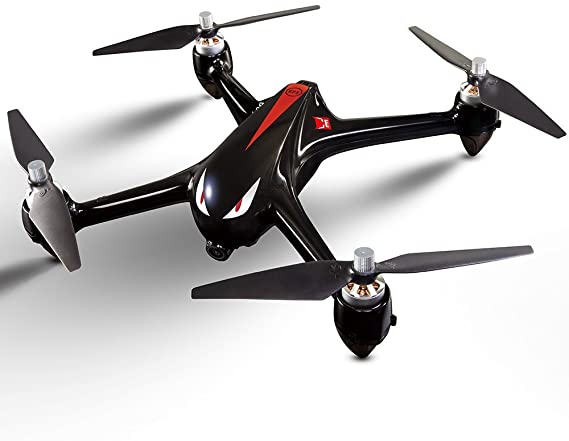 Complete MJX BUGS 2W Review Review
If you are in the market for an affordable drone with a Full HD camera and GPS module, search no more. You must check out the MJX Bugs 2W. In this article, we will be sharing with you our MJX Bugs 2W Review. If you are interested and wondering if it is the right drone for you, make sure to keep reading below to find out more information. This is one of favourite long range drones!
Most drones with the same price range as the MJX Bugs 2W do not have a 1080p resolution camera and GPS module for navigation. The MJX is a drone manufactured by MJX. It is a powerful quadcopter and it is lightweight and can be easily transported when you are always travelling.
MJX BUGS 2W Review Specifications
Here's the specifications:
Product Dimensions: 16.9 by 11.4 by 5.3 inches
Item weight: 334 grams without the battery
Diagonal dimension: 310 mm
Color Availability: Red or Black
Motor: 1806 KV1800 Brushless motor
Built-in gyro: 6 Axis gyro
Remote Control: 2.4GHz 4 Modes
Channel: 4
Camera: 1080P resolution
Wi-Fi FPV transmission distance: approximately 400 to 500 meters
Remote control distance: approximately 800 to 1000 meters
Transmitter power: 4 AA batteries (purchased separately)
Battery: 7.4 V 1800 mAh Li-Po
Maximum flying time: Approximately 18 minutes per battery
Charging time: Approximately 3 hours
Design and Features
The MJX Bugs 2W Drone comes with a 1080p resolution camera that can record Full HD video and take 2 MP still images. The drone is compatible with Micro SD Cards up to 32 GB memory. The drone is equipped with LED lights that make night flying easy. The GPS feature allows the drone to follow and hover around a point of interest. The drone is lightweight and compact, which makes it quite easy to transport. It is also designed with an electronic braking system to protect the drone's motors when accidents or a fall happens.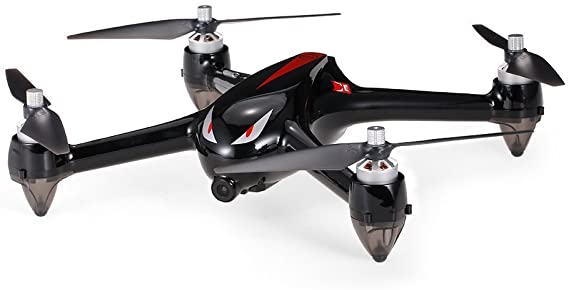 Special Features
Telemetry – MJX Bugs 2W has telemetry data. It feeds real-time videos to the small LCD screen of the remote controller. This feature is a rare sight with drones that belongs to its price range. It has 2.4 G signal strength and it can provide information about the distance and altitude with the GPS module.
GPS – The MJX Bugs 2W drone uses a GPS module. It supports the drone's different features such as return to home and altitude hold.
Altitude Hold – This feature is perfect for beginner users. It relieves tension while flying the drone. It allows the users to release the throttle without the drone losing its altitude. The drone will be able to balance and hold its position and remain stationary at a fixed point chosen by the user.
Return to Home – This feature allows the user to choose the GPS return to home or the standard return to home and both options work well. It is a useful feature if you want to bring back your drone safely to the original starting point.
Wi-Fi FPV Camera – This feature allows the user to use the Wi-Fi FPV – It is decent and does not lag too much and it works over 500 meters. The MJX Bugs 2W has a 5Ghz Wi-Fi FPV connection.
2 Way 2.4 GHz Remote Controller – 800 to 1000 meters control distance.
What is included in the package?
1 MJX B2W RC Drone
1 Remote Controller
1 7.4V 1800mAh Li-Po Battery
1 Charger
4 Silicone Rubber Ring
1 Propeller Changing Tool
1 Screwdriver
1 Sticker
1 User Manual
Price of MJX BUGS 2W

Check the current price of MJX BUGS 2W on Amazon
User Review For MJX BUGS 2W
According to Marlon, the MJX Bugs 2W drone is easy to fly. I chose this drone and so far I do not regret my decision. It is quite affordable and it offers a lot of great features compared to the other drones in its price range. This drone is quite sturdy, I have a share of a few accidents and falls while learning to fly it and it was ready to fly time and time again. It has LED lights that make low-light conditions and night-flying easy. It is easy to fly using the GPS mode. I highly recommend this drone for anyone who is searching for a great level-entry drone in the market.
According to Dave, the MJX Bugs 2W drone is a great drone for its price. It is easy to fly and it is quite stable. It has a lot of cool features such as the GPS module and return to home. It can shoot HD photos although the videos can be shakyat times. I am impressed with its range and I experience around 15-18 minutes of flight using a fully charged battery. The camera does not have a gimbal. The phone automatically links to the drone after connecting it during my first FPV flight. I am quite happy with my purchase and I recommend it to anyone who wants an affordable drone with a full HD 1080p camera.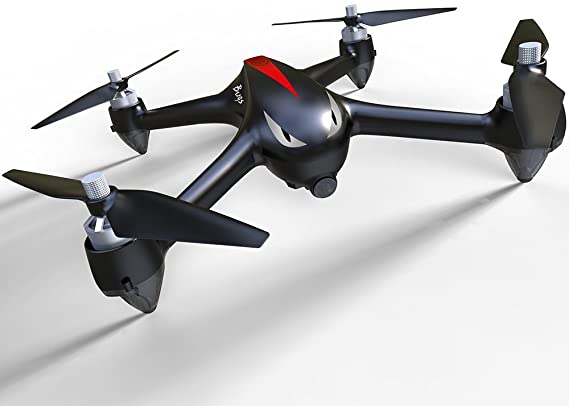 Final thoughts
The MJX Bugs 2W Drone is a great beginner drone. It can take off and land with just a single touch of a button. The drone also includes a headless mode that allows the user to control it on his or her perspective which makes it easy to control and fly. It has one-button altitude to record stable videos and photos during its flight. The remote controller has an LCD screen that shows important information and battery life. It is lightweight and durable, perfect for individuals who love to travel. It has powerful brush-less motors that lift the drone fast even in moderate wind conditions. The drone's FPV mode has a range of 500 meters and over 1000 meters if not using the FPV mode. It can provide a FULL HD video live feed of the drone's camera on your iOS or Android tablet or smartphone.