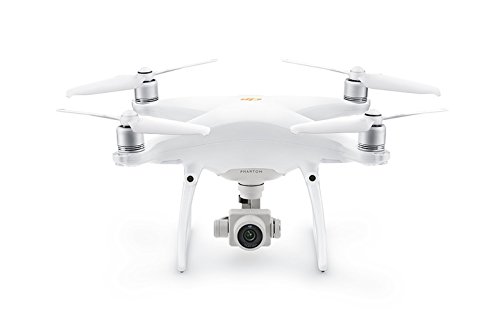 DJI Phantom 4 Review: Read Before Buying!
DJI is known as one of the major innovators of drones in the market, with one of its successes is releasing its Phantom series. In this article, we will be discussing the DJI Phantom 4. The DJI Phantom drones have undergone a great transformation, its predecessor models had similar structures, and The Phantom 4 stands out. If you want to know more information about the DJI Phantom 4, make sure to keep reading below!
Phantom 4 is the refined version of the Phantom 3 Professional, it has improved design and intelligent flight options, and it now comes with a new feature, a very clever object-avoidance system that allows anyone to control the drone with ease and avoid any obstacle on the drone's flight path.
The DJI Phantom 4 at DJI can be purchased for $1,249.00 on Amazon. This makes the DJI Phantom 4 a must-have for photographers who need a reliable and easy-to-use drone that will help them with aerial photography and capture great aerial shots.
When filming videos it is necessary to see what you're filming and this is possible for the DJI Phantom, the live stream of the video can be watched through a connected smartphone or tablet by downloading the DJI Pilot app from the Google Play store for Android or iTunes for iOS devices.
DJI Phantom 4 Design and Features
DJI improved the old plastic body used from the previous models and replaced it with magnesium alloy with a glossy white finish for Phantom 4. The camera and gimbal designs are improved as well, making the whole setup more sturdy and durable. The camera is the same as what is featured on the Phantom 3 Professional. It comes with a 1/2.3 inch sensor and an f/2.8 lens with a 94-degree field of view and an equivalent 35 mm focal length of 20mm.
The 4K camera improves the resolution and the frame rate capabilities of the drone. When set on 1080p, the camera is capable of recording videos with 60fps to 120fps. The camera has added resolutions that can be set accordingly such as, 3840 x 2160, 4096 x 2160, and a new option, 2704 x 1520.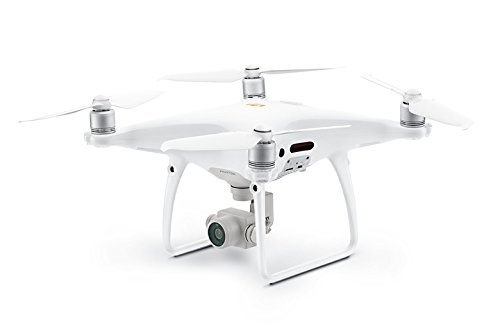 The Phantom 4 features ground-facing positioning cameras that function to maintain its stabilization during flight. The cameras are equipped with 2 front-facing sensors that recognize any object on its flight path.
The battery life of the previous models has been an issue before, so DJI has also worked to improve the Phantom 4's battery life and it is now able to extend the flight times by 25% according to some users.
The DJI Phantom 4 has improved security features; one of them is the Failsafe/ Return to Home Feature. This feature allows the drone to return when an incident occurs, such as a low battery, disconnection, etc.
The Tapfly feature is the flight function that can be great for beginners. You can check the preview image on your tablet or smartphone and with just a tap of your finger, the Phantom 4 will start its flight easily.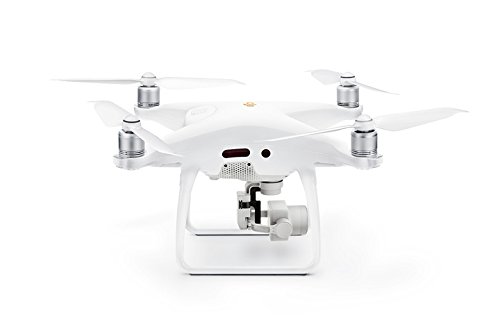 One interesting feature of the Phantom 4 is the ActiveTrack. ActiveTrack allows you to mark a specific target on your tablet or smartphone. The drone will then follow the subject/target when it moves, with the previous models, it was a difficult maneuver to execute and now anyone can do it with ease. ActiveTrack can help you track a particular subject/object with ease and it is capable of recording high-quality videos that rival professional cameras nowadays.
The Phantom 4 also includes GPS and a GLONASS receiver; the GLONASS receiver is more precise because it uses an advanced optical positioning system that allows safe flights in areas where the GPS reception is not possible, such as indoor areas and difficult terrains like valleys.
The DJI Phantom 4 is equipped with infrared sensors that help detect obstacles on its flight path. This feature helps the drone pilots during its flight. If the drone moves toward an obstacle it will brake automatically in front of the object and prevent any type of collision or accident from happening. The collision protection works not just for beginners but it also allows experts to fly the drones with ease.
The Phantom 4 also features a sports mode which makes the drone react faster and capable of speeds up to 72 kilometers per hour. If you prefer fast flights for your videos, the new sports mode is perfect for you! You can easily switch to a different mode during a flight by using the toggle switch on the remote control.
What does the DJI Phantom 4 package include?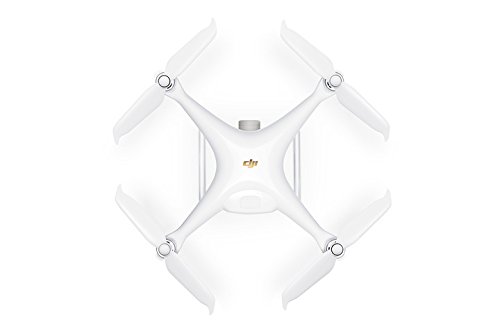 Here's what to expect when you buy this drone!
DJI Phantom 4 Quadcopter Aircraft
Gimbal and Gimbal Clamp
4K Camera
Remote Controller
4x 9450S Quick Release Propellers
4 Spare propellers
2x Intelligent Flight Battery and Charger
AC cable for the Charger
USB OTG Cable
Micro-USB Cable
16 GB Micro SD Card
Pros;
Produces high-quality stabilized video footage
Obstacle avoidance
Easy to fly, especially for beginners
Cons;
The App can be confusing at times, you will need to get used to it
Batteries of Phantom 3 are not compatible
Too many software updates
The screen of the smartphone device you are using can affect your view
DJI Phantom 4 User Review
According to a user named Mark Thomas: The Phantom 4 can fly beautifully and it is a polished version of its predecessors. One issue for me is the propellers can protrude on the picture during forwarding flights; this was also a known problem on its previous models especially the Phantom 2.
If you have experienced this problem I suggest you decrease the speed of the flight so the Phantom 4 will not tilt too much while on a forward flight. I have also noted that the Phantom 4 is louder than its counterparts.
What about the DJI Phantom 3 Review?
If you are searching for a drone that can shoot great aerial photos and videos, make sure to check out DJI Phantom 3. A top drone for under $1000!
It is a drone manufactured by a well-known company, DJI. The Phantom 3 Standard is an entry-level drone that is perfect for beginner users and it can also be a great back-up drone by experienced drone pilots.
Although it does not have an impressive operating range, collision avoidance system or 4K recording capabilities that can be found on the Phantom 4 drone. The Phantom3 is capable of capturing 2.7K resolution at 30fps videos and great aerial photos. If you are wondering if the DJI Phantom 3 is the perfect drone for you, make sure to keep reading below to find out!
DJI Phantom 3 Review Specifications
Here's the specifications:
Product Dimensions: 15 by 14 by 8.2 inches
Item Weight: 8.2 pounds
Rotors: 4 ( 2 blades per rotor) measures 9.5 inches in diameter and can be replaced
Battery: 4800 mAh Li-ion polymer (drone), Li-ion polymer (remote controller)
Flight Time: About 25 minutes
Video: 2.7K with 30 fps
Uses GPS Module
Maximum Transmission Distance: FCC 1000 m (outdoors) CE 500 m
Video Transmission System: DJI WiFi Video Downlink
Design and Features
The Phantom 3 Standard version is designed with the same body and battery as the other models in the Phantom 3 series. However, it has a few differences worth-mentioning such as the Vision Positioning system which is found in the expensive drone models in the market. The camera of the Phantom 3 has 20mm lens wide-angle prime, the micro SD card slot has been moved to the camera, it is previously found in the base of the gimbal mount in previous Phantom drone models.
The Phantom 3 Standard drone has a four-pylon white design which makes the Phantom series a recognizable drone in the market. It is also designed with metallic red decals; the DJI logo is placed in the top center of the chassis and two red strips are neatly placed on each of the pylons. The propellers are color-coded and a black dot is placed on the motors that match the black center.
The DJI Phantom 3 weighs around 2.7 pounds and measures around 23 inches from one wingtip to another. The landing gear sits underneath the drone's body, while the gimbal and the camera is designed to sit on its undercarriage. The drone has a lightweight and compact design which makes it easy for individuals who are always traveling. It fits inside a backpack, you can carry it with you when you go hiking, biking, or boating with your family and friends. It can be easily stowed inside your car's trunk or the backseat of a sedan; it won't take too much space.
The camera is capable of recording stable footage while on air. It is designed to face forward always and can do a bit of left and right rotation. The remote control is like a scaled-down version of the Phantom 2 Vision+. It is streamlined so it does not need a separate Wi-Fi extension module and it comes with an internal rechargeable battery. It has a micro USB port at the bottom. It is also equipped with 4 LED lights that specify the charge level and it also has a power switch that turns on the drone. It also comes with a clamp that you can use to attach your smartphone – it can hold an iPhone 6 Plus.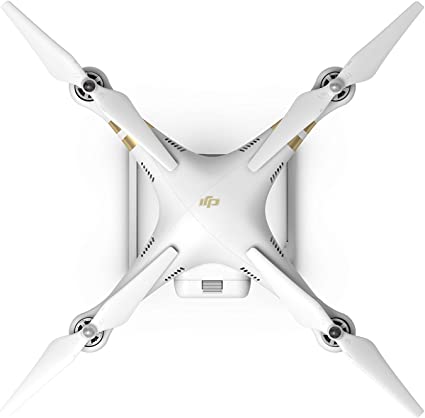 Special Features
Automatic Flight Assistant
The drone can be flown with ease and it can return to you with just a single press of a button.
Flying Camera
The Phantom 3 is a flying camera and it is capable of capturing fun and exciting videos and photos. It can send real-time HD video on youriOS or Android smartphone by using the DJI app.
Powerful Flight
Enjoy a fun flying experience using your drone as it speeds through the air. It is equipped with powerful and responsive motors that allow your drone to fly on any path that you prefer.
Remote Controller
It comes with a remote controller built for the Phantom 3 drone. It is compatible with the DJI app. It can take photos and record videos with just a single tap.
Intelligent Flight Modes
Follow Me – This feature allows the drone to track the movement of the remote controller.
Point of Interest – This feature allows the drone to orbit around a subject while keeping the camera fixed perfectly on it.
Waypoint Flight – This mode allows the user to automatically fly their drone from the same route.
Course Lock and Home Lock – This feature changes the way the control stick functions. If the course lock is activated the original direction of the nose of the aircraft will be the forward setting even when the drone is spun around during the flight. When the Home Lock is activated, it adjusts the controls and makes them relative to your position. When the right stick is pushed forward the drone will move away from you and when you pull back the right stick it moves the drone towards you regardless of where the direction of drone's nose is pointing.
Flight Log Function – It tracks the flights and records telemetry data which includes the maximum altitude, distance, and takeoff location. This allows the users to keep track of the length of time you spent flying your drone and as well as the path you used for your drone's flight. The DJI Phantom 3 has approximately 25 minutes of flight time if using a fully charged battery.
Return to home – This feature is activated when the battery of the drone is low. When the battery gets down to 10 percent the drone will start to make an automatic landing so you must be aware of the battery indicator while flying your drone.
Price of DJI Phantom 3
Check the current price of the DJI Phantom 3 Standard on Amazon.Check Price Here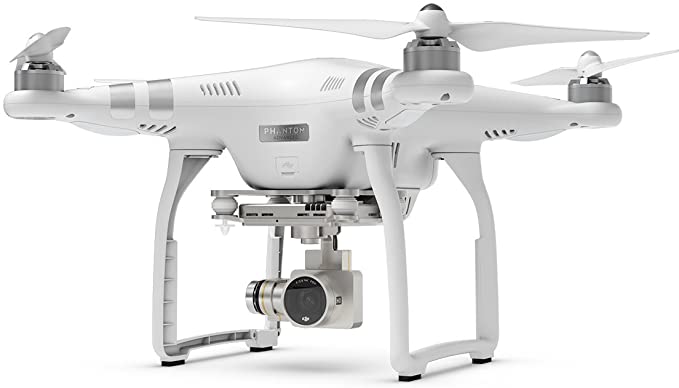 User Review For DJI Phantom 3
According to Eddie, the DJI Phantom 3 is a great drone. It is highly recommended for first-time users. Most of my friends bought the Phantom 3 as their back up drones. One of its main limitations is that its maximum flight range is almost half of the better drone models in the market. It also uses fewer GPS signals and it does not have a downward-looking visual eye.
According to Larry, I have owned the DJI Phantom 3 for more than 6 months. I have seen my son buy a Pro version of Phantom 3 and he loved it a lot and he has convinced me to get the Phantom 3 standard version. You can take great wide-angle photos and thanks to its 2.7K resolution you can also record great aerial videos during your drone's flight. Before flying this drone you must get to know your drone first. You must learn all the important information necessary to fly it so you can have a successful flight for the first time.
Final thoughts
The DJI Phantom 3 is highly recommended for beginner users who want to own an entry-level drone from DJI. It is stable, reliable, and comes with intelligent flight features that allow users to fly the Phantom 3 with ease. It has a great battery life, with flight time lasting up to 25 minutes. Its camera can record videos 2.7K at 30 fps resolution which makes it capable of shooting great photos and videos.It is capable of sending 720p HD live video feed to your smartphone. If you have a limited budget but you want to buy a DJI drone, the DJI Phantom 3 is worth checking out. It is a solid drone and it is one of the best ones in its budget range.
You May Like
Final thoughts
The DJI Phantom 4 is designed with the same basic footprint as the Phantom 3 series but its shell has been designed to improve its appearance and aerodynamics. The drone measures 7 by 11.5 by 11. 5 inches and it weighs approximately 3 pounds. The great thing about the Phantom 4 is that it is an upgraded version of the previous models and it includes new features that can help you fly the drone easily such as:
It can avoid obstacles during flight.
ActiveTrack feature is capable of tracking moving subjects automatically.
TapFly allows flying the drone easily with just a single tap of the finger.
Smart Return Home feature allows the drone to avoid any obstacles when returning home.
If you are searching for a refinement of the Phantom 3 Professional, this drone is perfect for you. DJI improved its camera performance and also included major upgrades like new infrared sensors that allow clever flight. It is highly recommended for photographers who prefer a sturdy drone that will help deliver great aerial shots.
Check out;