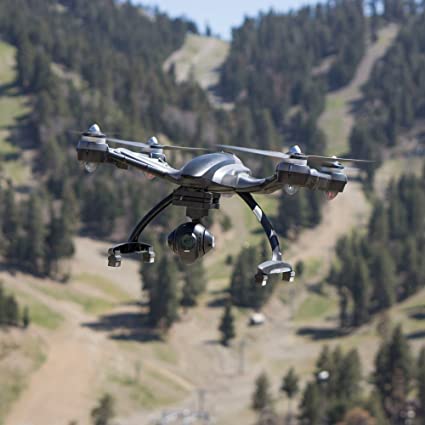 Complete Yuneec Typhoon Q500 Review
Flying drones has become a great hobby chosen by lots of individuals lately. If you are in the market for a great drone that can be easily flown and capture great aerial videos and photos you came to the right place. In this article, we will share with you our Yuneec Typhoon Q500 Review. A top drone for under $1000! If you are wondering if this drone is the right one for you, make sure to keep reading below to find out!
The Yuneec Typhoon Q500 drone is manufactured by Yuneec, a Chinese company known for manufacturing drones for American companies such as Horizon Hobbies. This drone is an expensive entry point for individuals who are new to the aerial photography business. However, it is a must-have quadcopter for anyone who wants a high-quality drone that can be easily flown by anyone, even by beginners because of its short learning curve.
The Yuneec Typhoon Q500 drone comes with a stabilized 4K video camera and a unique ground control system. The camera is also capable of shooting 1080p 120 fps slow-motion videos and capture 12 MP still images. It comes with a Steadygrip camera with a pistol grip that allows you to use the camera on the ground by using your smartphone or tablet as a viewfinder.
Yuneec Typhoon Q500 Review Specifications
Here's the specifications:
Product Dimensions: 22.2 by 16.5 by 9.4 inches
Item Weight: 2.5 pounds
Battery: LiPo 3S 11.1 Volts 5400 mAh
4K 12 MP Action Camera
CGO3 Camera lens 14 mm f/2.8 without image curvature
Field of View: 115 degrees
4K Range: FCC Standard up to 2624 feet, CE Standard up to 1312 feet
Maximum Flying Time: approximately up to 25 minutes
3-axis gimbal
ST10 5.8 GHz controller with 5.5 inches LCD Touchscreen capable of long-distance real-time digital video from the drone to the controller
Design and Features
The Yuneec Typhoon Q500 is designed with a durable built. Its body is aerodynamic. It is equipped with gimbals that keep the focus steady therefore it can shoot stable video footage and photos. The highest resolution available is 4K and the frame rate is 30 fps. The lens of the camera is a slight side angle so the aspect ratio of the image is the same whether on the ground or while the drone is in-flight. It also comes with software that allows the drone to recognize faces, follow, and lock onto them and even respond to simplevisual cues and commands.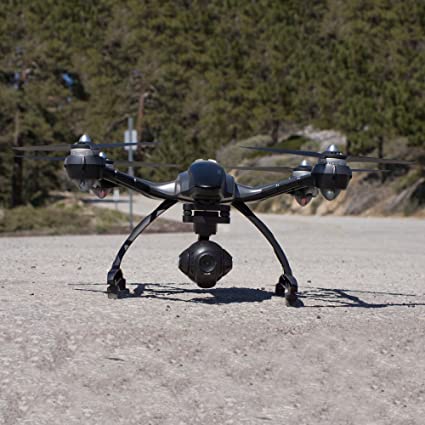 5 Flight Modes
Smart Mode – The Smart Mode feature allows the Yuneec Typhoon Q500 drone to move in the direction of the right-hand control stick relative to the pilot no matter where the front nose is pointed.
Follow Me – When the Follow Me feature is enabled, the drone will be linked to the pilot who is using the ST10 ground station controller. The drone will then follow you wherever you go.
Angle Pilot – The Angle Pilot Mode allows the drone to move in the direction the control stick is pushed relative to the front side of the quadcopter. This allows the user to experience that he or she is flying from the inside of the drone.
Watch Me – By enabling the Watch Me mode, the drone camera stays focused on the user holding the ST10 ground station controller. The user will be kept in focus and inside the frame no matter where the drone is flown or maneuvered.
Return Home – By activating the Return Home Feature, the drone will fly back towards the user who is holding the ST10 ground station controller. It will land within a safe distance of 13-26 feet from where the pilot is located.
CG04 App – The CG04 App is compatible with Android and iOS smartphones and tablets. It is the ground control station that can be used to stream real-time live images and videos from the camera directly to your device. You can also customize photo and video settings. It also allows you to control the sensitivity, white balance, shutter time, and exposure, etc.
What does the package include?
When you purchase the basic package of the Yuneec Typhoon Q500 you will receive the following:
1 Yuneec Typhoon Q500 drone
CGO3 Camera
3-Axis Precision Gimbal
ST10+ Personal Ground Station
Battery
Charger
SteadyGrip
16 GB Micro SD Card
Price of Yuneec Typhoon Q500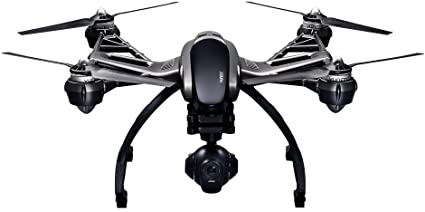 Check out the current price of Yuneec Typhoon Q500. Check Price
User Review For Yuneec Typhoon Q500
According to Julius, as a first-time drone owner, I tried to do some research before buying my first ever drone. After researching, I chose the Yuneec Typhoon Q500.The package comes with a lot of freebies such as aluminum case, 2 batteries, remote controller, 2 sets of blades and a handheld action cam. The camera is capable of shooting 4K videos at 30 fps and shoot still images with 12 MP. The controller has a built-in touchscreen for easy viewing of the video footage. The remote controller offers great videography capabilities especially during biking, hiking, and while participating in watersports. The drone itself is user-friendly, it is easy to use. It is quiet and I can say that this drone is perfect for individuals who want to explore aerial photography and videography.
According to Fernando, the Yuneec Typhoon Q500 is a great drone for newbies or experts alike! I made sure to prepare everything before I tried flying my drone. I calibrated the gimbal and compass. I also checked the settings, the camera's default set-up is 1080p resolution, and you can change it to 4K easily.It surprised me that it can withstand wind conditions of 5 mph. I was able to land it safely and I immediately transferred the files from the memory card to my laptop and the videos it recorded are pretty impressive and crisp! The pictures taken are equally sharp and it is worth buying if you want a drone that works great with aerial photography!
Final thoughts
The Yuneec Typhoon Q500 is a great drone if you want to capture high-quality aerial videos and photos thanks to its 4K action camera. It can shoot 4K 30 fps videos and shoot 12 MP still images.
You can create great drone videos with panoramic footage. It has a long battery life and can last up to 25 minutes of flying time. If you have the extra cash in your wallet and you are willing to buy a versatile quadcopter, the Yuneec Typhoon Q500 is worth checking out.
You May Like