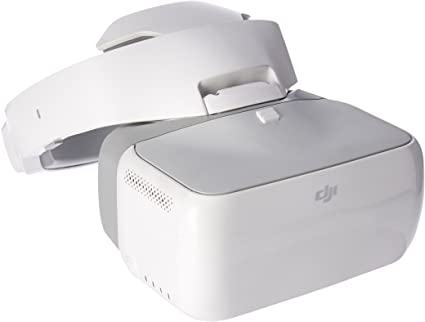 Complete DJI Spark Review
If you are searching for a compact and lightweight drone, the DJI Spark is worth checking out. In this article, we will be sharing with you our DJI Spark Review. If you are wondering if it is the right drone for you, make sure to keep reading below to find out more information.
The DJI Spark is a mini drone. It may not fit inside your pocket like some drones but it is one of the smallest DJI drones out in the market. And one of the best drones under $1000. Its main body can fit in the palm of your hand, which makes it an excellent companion during your travels as it can easily fit inside your bag. It is available in different colors such as white, red, green, blue, and yellow, so you can choose one that fits your personality.
DJI Spark Specifications 
Product Dimensions: 9.8 by 3 by 8.2 inches
Item Weight: 1.1 pounds
The camera has a 1/2.3 inch CMOS sensor that is capable of shooting 1080p at 30 fps and 12 MP still images.
The camera has an f/2.6 wide-angle lens with a 25 mm equivalent focal length
Battery: 1 lithium battery required
Mechanical Gimbal Stabilization – equipped with 2-axis mechanical gimbal which prevents shake and rolling shutter effect that keeps your shots stable and crisp.
Maximum flight time – Can last up to 16 minutes with a fully-charged battery, although it may vary depending on the wind conditions, drone speed, etc.
Maximum Speed – 50 kph (31mph)
2.4 GHz/5.8 GHz Wi-Fi frequency range
Design and Features
GPS and GLONASS sensors – capable of communicating with different satellites for precise positioning
3D infrared sensing camera – capable of object avoidance
Quick Launch with Face Aware – The DJI Spark can easily lift off from your palm and it can take off and hover in place within a few seconds of turning it on. Make sure to use propeller guards to protect your palm when using this function.
Simple Controls – Users can take great aerial images by just using hand gestures. You must purchase a remote controller separately.
Intelligent Flight modes and intuitive controls help you create amazing aerial videos. You can edit and share using the DJI Go 4 app, it features editing templates and cool filters that can be used so you can easily share your videos and images straight to your social media accounts.
TapFly – By tapping your smartphone's screen the DJI Spark drone will fly in the direction accordingly and at the same time sensing obstacles in front of it.
ActiveTrack – This feature allows the drone to recognize objects, track, and follow them accordingly. This allows tracking a specific target with ease.
Gesture – This feature allows users to take selfies by using simple hand motions. You can also use Palm Control mode to control the drone's movement by hand.
FPV Flight – Use Sport Mode to unlock the DJI Spark's speed potential. The Sport Mode sets the gimbal mode to FPV so the camera moves as the drone flies. If you want more fun and upgraded FPV experience, make sure to pick up a pair of DJI Goggles.
What does the package include?
The FLY MORE COMBO includes the following:
1 DJI Spark drone
1 extra battery
1 remote controller
Charging dock with 3 battery slots (can charge the 3 batteries in just 50 minutes)
Extra propellers
16 GB Micro SD
Propeller guards
Bag – can fit everything inside it (perfect for individuals who are always traveling)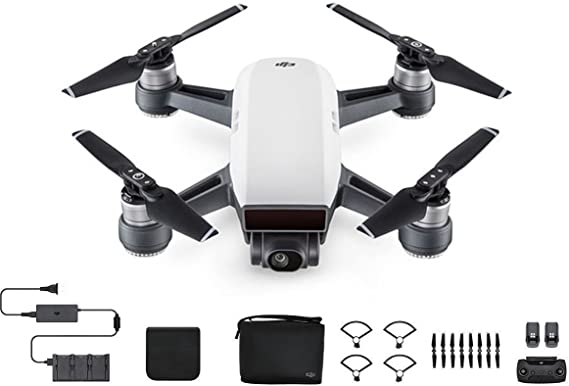 There is something to look forward to with DJI Spark. They have recently introduced a novel and refreshing segment in their drone company. These include amazing features in DJI Spark accessories.
DJI Spark has launched a tiny machine that is packed more with fun flight elements instead of powerful features. Reviews about this drone have been rave, particularly when it comes to the Jedi mental tricks that enthusiasts can play with such machine. These are made possible with its front camera. Its object detection factor likewise allows the use of hand gestures to make its basic controls work.
Drone flying has never been more fun with the two other predominant features that are incorporated in the DJI Spark machine. One is the ability to fly the drone sans a remote control. The next one is making the controller the object of its flight.
What makes DJI Spark an amiable product is that it is handy. Its size is compact- easy-to-pack and carry with you wherever you want to go. At the same time, it is created with sufficient power to withstand straight winds. If you want to take fancy photographs, you can do so with its 12MP camera.
The inside of the camera is fixed with a 4K sensor, and it is only able to record 1080p videos. Image stabilization can be achieved via the use of additional pixels that is allowed by its HD video resolution.
Two axis of movement is mechanically stabilized by the Spark. By way of sensor-cropping, it is able to manage side-to-side image stabilization. Although admittedly, the DJI drone has captured some of the worst videos in the last 5 years, it remains to be good and acceptable as a product.
DJI Spark keep on being one of the favourite machines because of its affordability and compact nature.
In the fall of 2016, DJI has announced the coming out of the MavicPro. During this time, the company merely shipped a fairly essential set of accessories. Later, DJI has made new tools available so that fanatics can get the most out of the machine.
The new mini drone has made a huge impact, thereby making things different. Following the rise of its popularity, a wide-range of DJI Spark accessories became available.
Here is a list of the best DJI Spark Accessories:
Mobile power bank

Prop guards

Mobile power station

Propellers

Remote control

Landing gear

Sun shade
What Are The Standard DJI Spark Accessories?
The following is a comprehensive list of official DJI Spark accessories. Some of them are included upon your purchase of the drone, but they all come by default if you take the Fly More combo.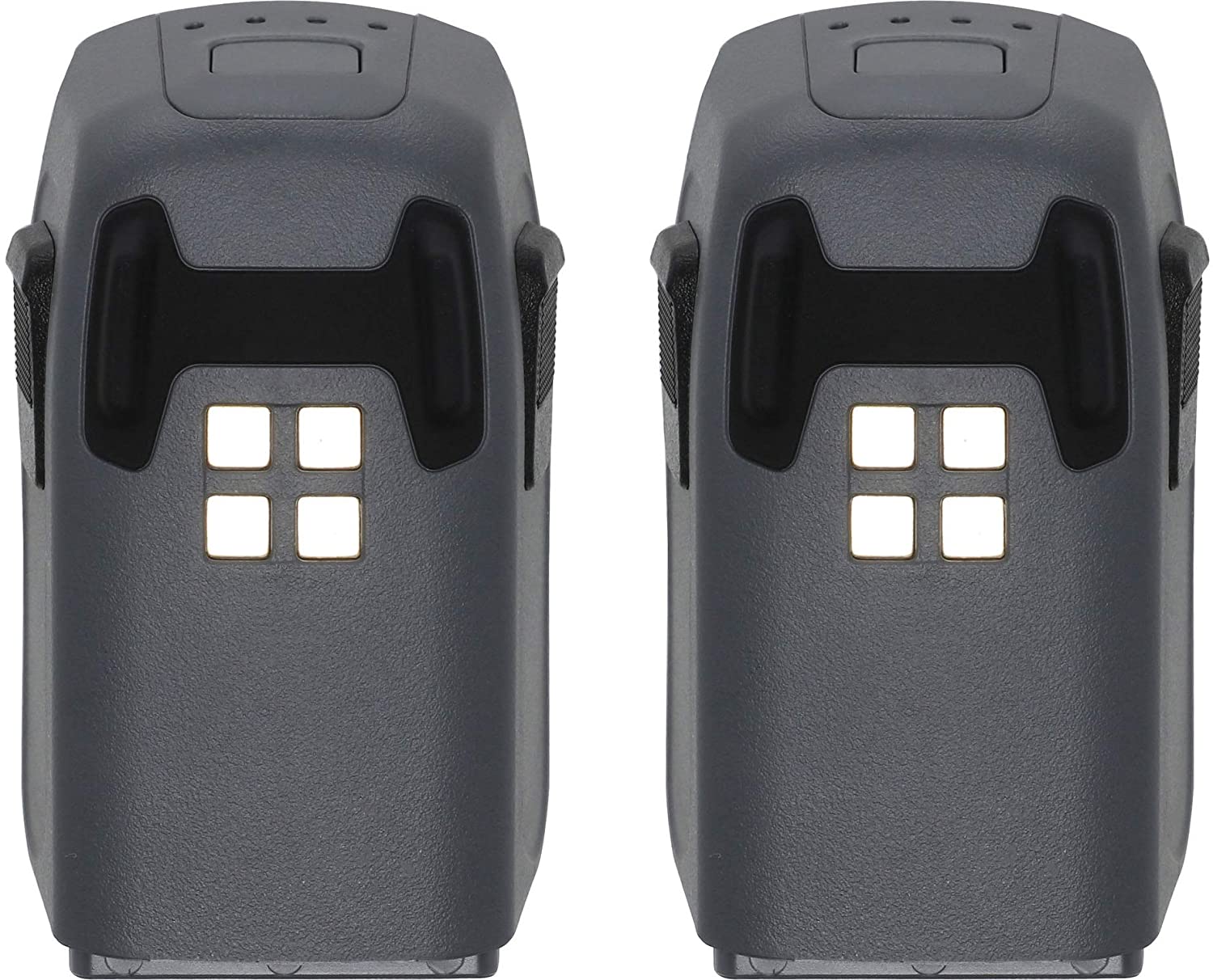 Remote Control
It normally goes that a drone comes with a standard remote control. However, this contraption can become optional if you can fly a drone through a mobile app. This is what happens with a DJI Spark machine where you can either buy the bigger combo package or purchase the remote control separately.
The DJI Spark remote control is very much similar to the DJI Mavic Pro remote control. However, the former does not contain the informational built-in display. There are salient advantages when flying the drone via a remote control compared to doing so through a mobile app. For instance, it can grant you easy control over numerous flight aspects. The piloting experience through the remote control is also more superior. Your operational distance is significantly improved.
You can expect to purchase the DJI Spark remote control for roughly $150 on its own. It comes with the package if you buy the DJI Spark Fly More combo.
Propellers
Usually, there is much to learn pertaining to propellers when buying them for any drone. Then again, there is only one default option when it comes to these in a DJI Spark machine. In a DJI drone, the propellers could either be good or otherwise broken, and you'll know when to replace them.
Replacement propellers for DJI Spark cost about $11 per pair. If you purchase the DJI Spark Fly More combo, you can avail of these extras. A pair of propellers contains one that moves clockwise, and another that goes counter-clockwise.
Propeller Guards
In times when you want to fly your drone indoors or in a high-risk surrounding, you better make sure that the propellers don't collide with an object. In this case, you can get basic clip-on propeller guards for your Spark drone. The Fly More combo contains four of these components.
Thus, if you didn't get a Fly More combo and need to replace your propeller guards, you can buy them individually for around $20.
Battery Charging Hub
Buying the Spark on its own includes a DJI single-port USB power adapter. If you purchase the Fly More Combo, it will be sans the adapter, but on the other hand, you avail of a USB port which is featured on the multi-battery charger adapter. Whichever goes, nonetheless, you would want your drone to have more than a single charging station.
For around $70, you can get the basic USB charger, or upgrade to the multi-battery charging hub with USB port. This is included in the Fly More DJI Spark combo.
Additional Batteries
There isn't much to say in this aspect, except that you'll apparently have double of the flight time if you have two batteries when you head out. If you have three batteries, you know how it goes. You can buy batteries for the DJI Spark drone for approximately $50 a piece.
Carrying Case
There are two options that would respond to the transportation needs of your Spark machine. Upon purchase of the drone, you'll obtain a light foam storage box. You can convert it into a bag by buying a small cover.
Taking the Fly More combo will have you getting hold of a leather shoulder bag. Either of these two cases can carry the drone, two batteries and a few extra of propellers, among others. Only the shoulder bag can fit the additional remote control.
The storage box cover costs about $10, while the leather shoulder bag is priced for about $45. The latter is included in the Fly More DJI Spark package.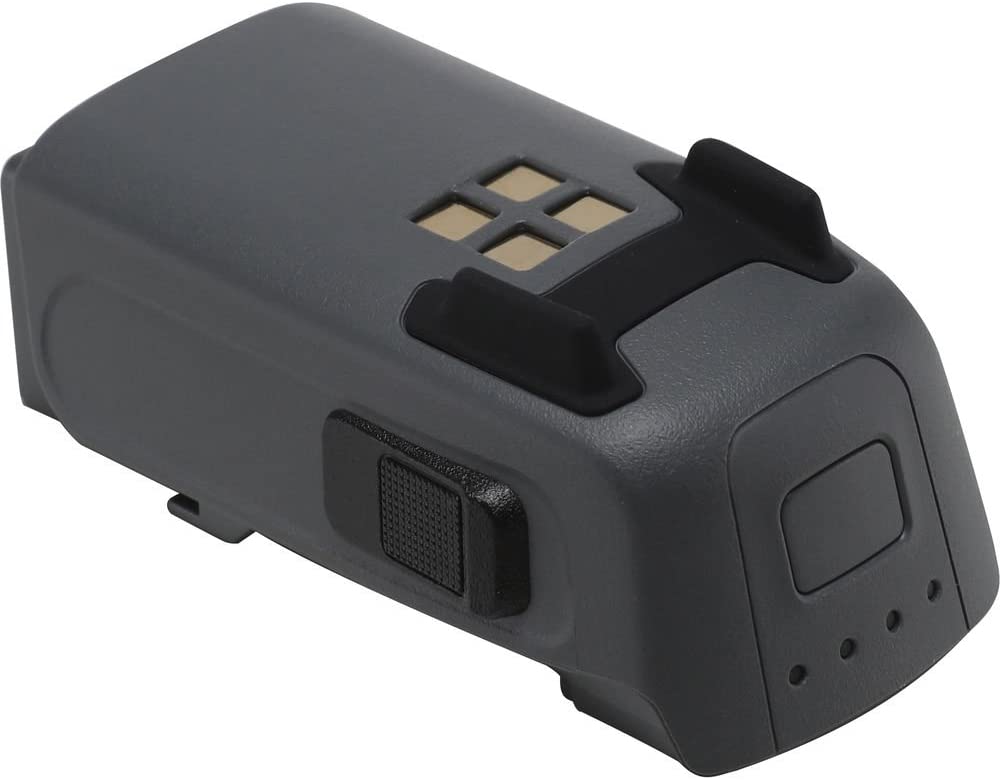 What Are New DJI Spark Accessories (As Of November 2017)?
Portable Charging Station
The Spark is chargeable via USB, which is one of its most interesting features. Its batteries also contain external contact points in case you'd need to apply supplementary power options. As a newer accessory, the Spark Portable Charging Station is incorporated with a case, along with a charger and an external USB power built in a single device.
This battery pack contains 5,000 mAh power, and it is capable of charging a maximum of three Spark drone batteries at a time. It can also charge the remote or your mobile device. The drone battery is charged first, while the 2 slots on the sides charge additional batteries one at a time following that.
According to DJI, the portable charger contains sufficient juice that can charge your Spark drone battery three times. You'll probably get two battery charges and decently top-up your remote control and mobile device.
However you do it, though, it's absolutely great to travel with your Spark if you have its portable charging station. It would even be more fantastic if DJI could include extra bags and cases with built-in power.
The Spark Portable Charging Station can be purchased for around $115. If you buy it with two batteries, the cost is approximately $140.
Spark Charging Station Bag
Modularity should be taken into consideration when taking a look at this bag. Initially, you might think that this bag should be part of the Spark Charging Station. Nevertheless, you ought to take into account that not all Spark flyers have a remote, and many of them own a bag already.
This Spark Charging Station bag is handy and protective, allowing you to carry your charging station and remote control.
Not to rant about it, nevertheless, but it would have been extra functional if the top side of the bag could include an interlocking compartment for additional cables and propellers. At any rate, the bag is good-looking, protective and convenient- a good deal for around $25.
Other Ideas For DJI Spark Accessories
Here are other awesome ideas for accessories for your Spark drone. These are not included in the Spark Fly More combo and are actually intended for the Mavic Pro machine. However, they can work fine for the Spark at the same time.
Sun Shade
This tool was originally made for the Mavic Pro drone. There are identical features in the controller, and this means that this controller sun shade can function just as well on the Spark controller.
As an accessory, this sun shade is a simple half-box that folds and can be slipped into the remote antenna that in turn provide shade to the screen of your mobile device.
You can purchase the DJI remote monitor hood for roughly $25.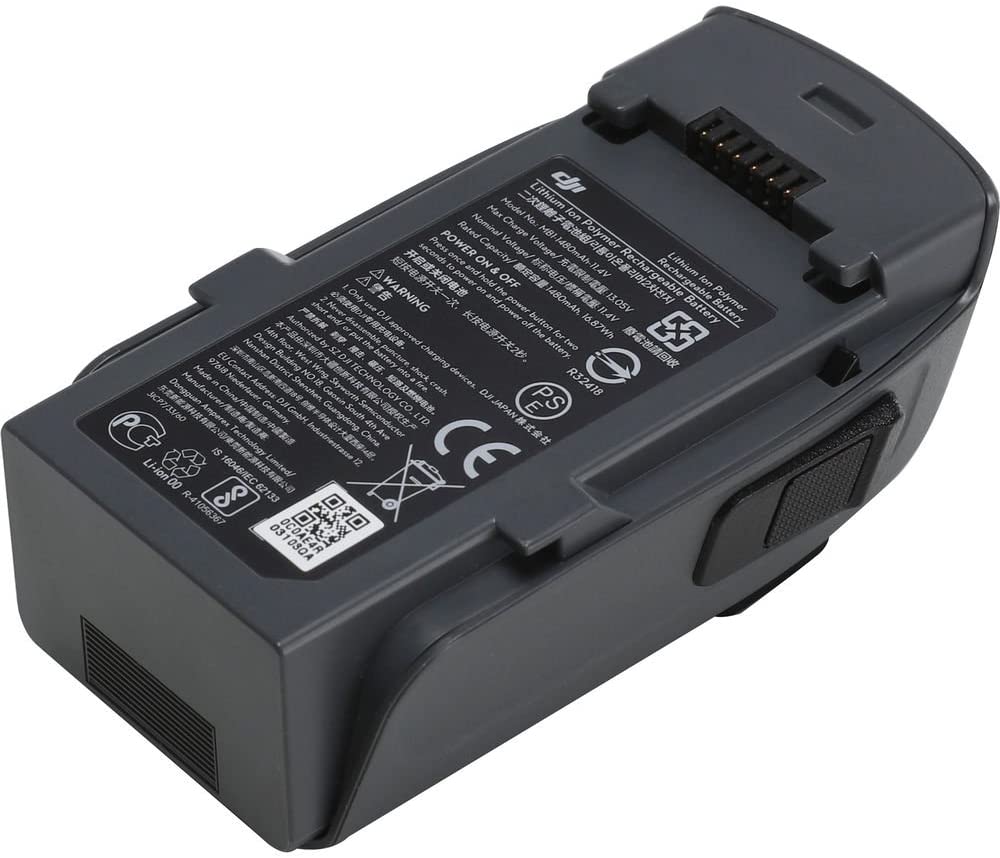 What Are Additional Options for Your DJI Spark Accessories?
External Power
What sets DJI Spark from other drones in the market today is that it can be charged through a USB charger. This is definitely a happy perk if you're always on the go. If you want to extend your flying time for a particular day, all you have to do is pick up the external power pack of your drone.
It would have been more workable if you could charge the batteries without plugging them to the drone, but this drawback is forgivable and better than nothing at all.
You can choose from many options for a charger, but a larger unit that charges fast is worth considering. In Amazon, you can purchase an Anker 21,000 mAh unit that costs about $50.
Tablet Mount
Just like many flyers, you can use a tablet to operate your DJI Spark. Generally, you could choose from numerous products of tablet mounts for your Mavic Pro or Spark machine, but the brand the DJI promotes in their website is a great choice. It is called the PGYTECH tablet holder.
The product is quite simple wherein there is a base that slides into the phone mount of the controller. It is able to extend up through a basic tablet-sized clamp.
Viewing the display and buttons of your Mavic Pro or Spark controller needs you to look all through the tablet, but the joysticks or the buttons are not in any way obstructed.
The PGYTECH tablet holder is priced at around $30.
Landing Gear
If you have ever flown your Spark in the park, you'll realize the setbacks when taking off from the ground, mainly because grass is all around you. The propellers of your machine are likely to be hampered by regularly trimmed grass.
You'll need a landing pad or else a longer landing gear to be able to launch your Spark perfectly. A good option for this is the Anbee Spark Landing Gear that you can purchase for approximately $10 on Amazon.
With these amazing ideas for your DJI Spark Accessories, you're guaranteed with astounding piloting experiences with your Spark machine.
User Review For The DJI Spark
According to Harris, DJI Spark is worth buying! It has a lot of features and functionality and its size is perfect for individuals who love to travel. It can be a great beginner drone as it is easy to fly and it can take great images and videos. One con for this drone is that: it has a short battery life;its flying time can last up to 11-13 minutes.
According to James, I had previously purchased a small drone to use and it was awful and too difficult to fly so I decided to check out the DJI Spark drone. It is a mini drone so it can easily fit inside my bag whenever I need to travel. I purchased the Fly More Combo and I can say that it is worth your money! By paying extra cash, you can get more accessories that allow you to enjoy your DJI Spark more. By using the remote controller, the drone can fly up to 1.25 miles while if you are just using your smartphone or tablet it cuts the distance to half. Its 1080p camera can take decent 30 fps videos and can take 12 MP still aerial photos. If you prefer 4K camera drones, the DJI Spark is not for you. Its gimbal is 2-axis although it is limited it is still capable of doing the job done. Overall, it is a perfect drone for beginners as it can be flown easily, through Gesture mode (you can use your hand to fly it), the DJI app on your iOS or Android smartphone or tablet, and by using a remote controller (needs to be purchased separately).
Final thoughts
The DJI Spark is a drone perfect for beginner users as you can fly it with ease using the Gesture mode, DJI app, or the remote controller. If you are always on the go and you want a drone that can fit inside your bag, the DJI Spark is a must-have. It is capable of shooting stable 1080p videos and 12 MP images during its flight thanks to its 2-axis mechanical gimbal. Althoughitis not meant for professional use, if you want cool features such as Tapfly, ActiveTrack, and Gesture, the DJI Spark is worth checking out.
The DJI Spark is available in different colors; you can choose which one fits your personality. It has a solid build and it is made from tough plastic that can withstand rough landings. The DJI Spark's camera and gimbal are exposed so be extra careful when handling or flying the drone. Make sure to avoid any collisions with other objects or walls. If you want a mini drone that can take beautiful aerial images and videos, the DJI Spark is definitely a must-have.
You May Like