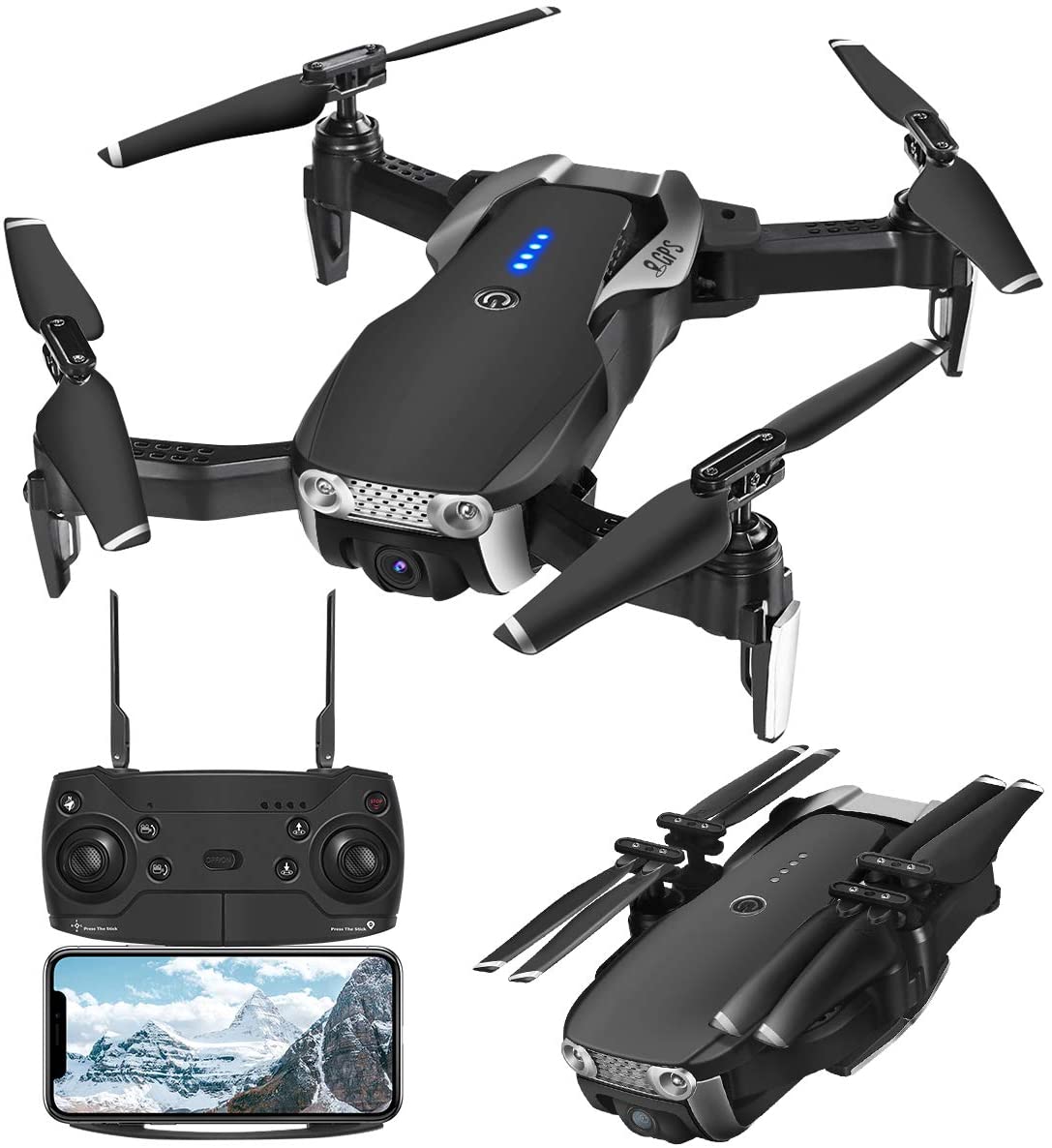 Are you searching for an entry-level drone that comes with a great camera and cool features? If you are searching for more information about the Eachine E511S drone, in this article, we will be sharing with you our Eachine E511S Review.
The Eachine E511S drone is manufactured by Eachine, a drone company from China. They have released a few drones in the market and the Eachine E58 is one of the most popular releases, it shares a resemblance after the famous DJI Mavic drone. Eachineis known for releasing beginner drones which comes with HD cameras and intelligent flight modes and costs less than $200. If you are wondering if the Eachine E511S is the right drone for you, keep reading to find out.
Eachine E511s Specifications
Here's a list of the Eachine E511s drone's specifications:
Product Dimensions: 13.8 by 13.8 by 2.8 inches

Item Weight: 1.9 pounds

Foldable design

Removable blade protectors

GPS module

1020 Coreless motors

Different camera options: 720P/1080P/5G Wi-Fi 1080P HD camera

Remote Camera Angle Adjustment

Intelligent Flight Modes

3 Level Flight Speed

Maximum Flying Time: Up to 16 minutes of flying time
Drone Design and Features
The Eachine E511S is a foldable drone. It has a sleek appearance and it has a similar design to the famous DJI Mavic Air drone. The drone is made out of high-quality plastic and has a black, grey, and silver color scheme which gives it a unique look. It is durable and it is capable of surviving minor bumps and crashes. It comes with propeller guards that provide extra protection to the drone's propellers in case of any accidents or crashes.
The drone is equipped with LED lights on both the front and back which makes night flying easy. It comes with an HD camera that is equipped in the front part of the drone. It uses a high-capacity 1200 mAh Li-Po battery which gives around 16 minutes of flying time. The drone has a GPS module that helps provide an accurate flight position and helps the drone have a stable hovering capability which allows the user to capture great aerial videos and images.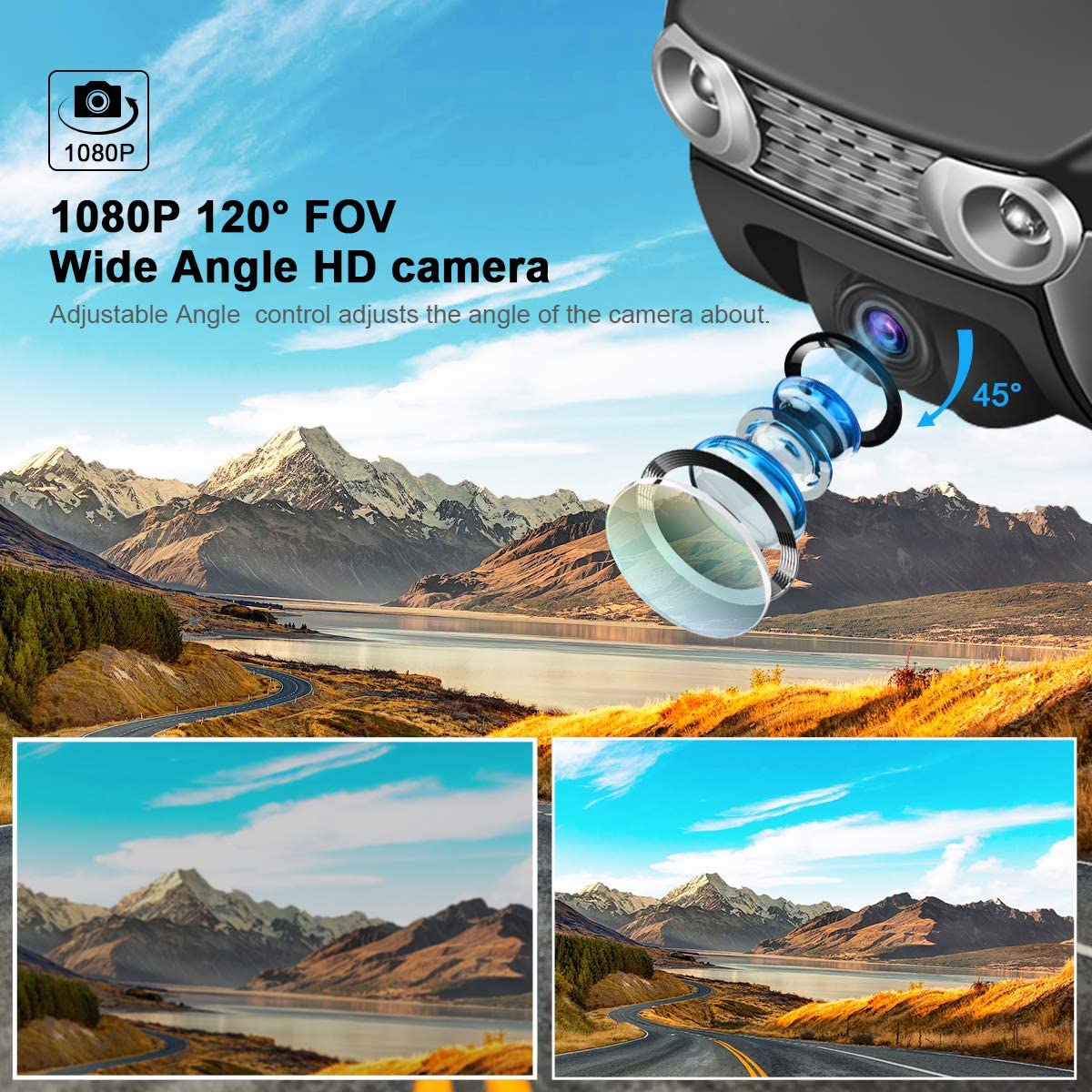 Camera
The Eachine E511S drone comes with a 1080p HD camera which allows the user to record amazing aerial videos and images during its flight. The camera has 120 degrees FOV and can be adjusted 45 degrees for better viewing angles and it has an FPV feature that allows the user to stream real-time video footage straight from their smartphone or tablet. The E511S drone has a 6-axis gyroscope that works with the GPS to help the user to capture crisp and crystal clear videos and images during its flight.
Using 5G technology you can stream live videos from the distance of 100 meters and you can link the drone with a virtual reality headset so you can enjoy a great drone flying experience.
Remote Controller
The remote controller of the Eachine E511S shares a resemblance to the Mavic Air's controller. It looks great and it feels comfortable in your hands. The controls are easy to use and it comes with a smartphone attachment hidden on the bottom part of the controller. The controller uses 4 AAA batteries which need to be purchased separately as it does not come with the package. It has a maximum control range of approximately 300 meters but it also varies depending on the weather conditions. The drone can also be controlled using the smartphone or tablet by downloading the Eachine FPV App, however, this limits the control range to up to 100 meters only.
Eachine FPV App
The GPS features of the Eachine E511S drone are only possible to use through the app. The features are limited and if you want to know what each button does you have to check the information menu. It is better if it has a label so any user will find it easy to understand.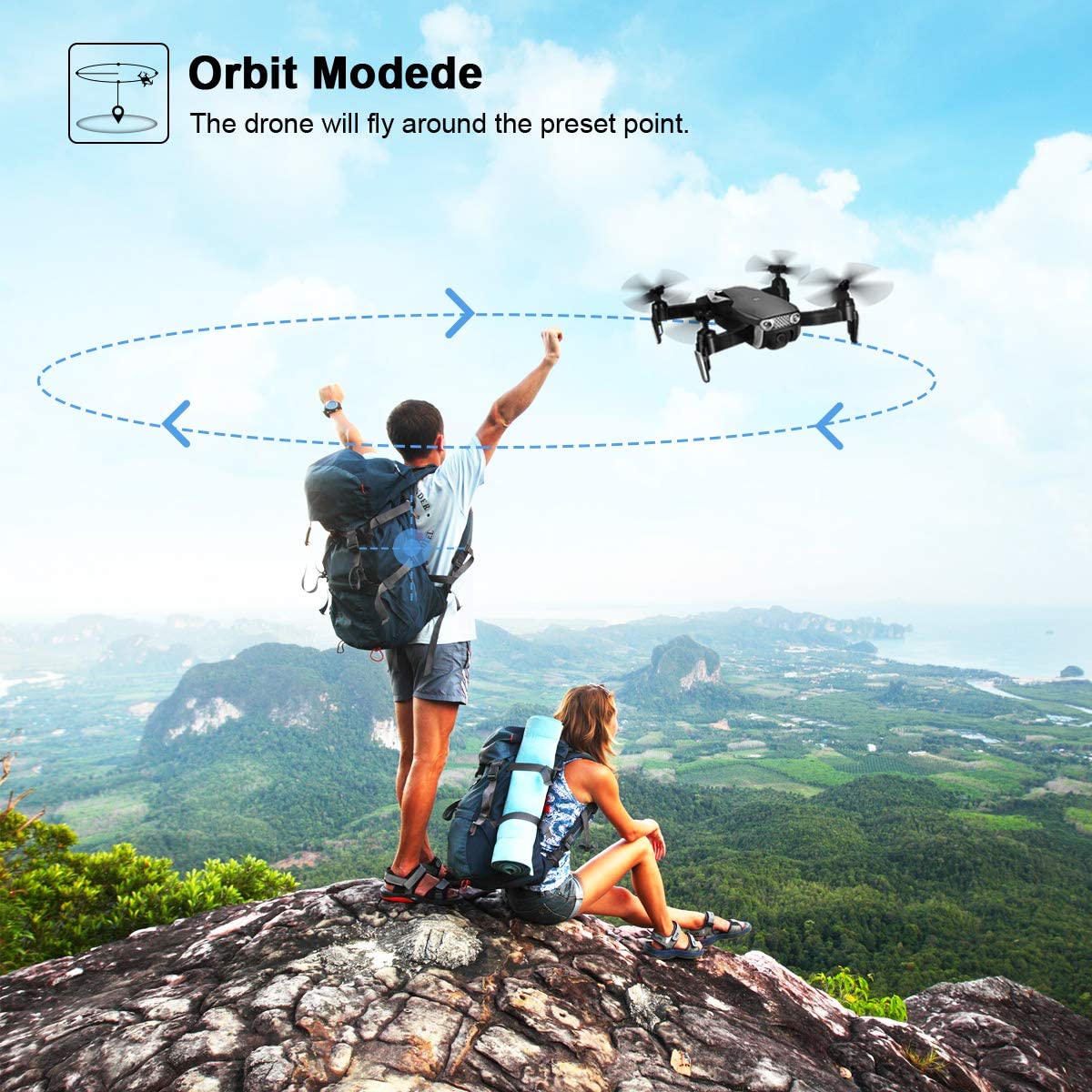 Flight Modes
Follow Me Mode – This mode allows the drone to lock on the user and follow them wherever they go. This is a cool feature to use whenever you are going on a walk, hiking, riding a bike, or while on a run. You can use the drone to record yourself while doing these activities.
Orbit Mode – When this mode is activated, the drone will orbit the user holding the remote controller. You can also set the distance and height so the drone will orbit you from that position.
Waypoint – This mode allows you to record amazing aerial videos and images. To activate it, you just have to draw a flight path on your smartphone's app so the drone will follow it accordingly. This is great if you want the drone to just focus on recording images and videos without needing to control the drone continuously.
Automatic Return Home – This feature allows the drone to automatically come back to the user controlling it when the battery becomes too low. This feature prevents you from losing your drone whenever there is a problem with the connection or when the battery of the drone is too low.
One Key Take-off and landing – This feature allows the drone to takeoff and land by just simply pushing a single button.
Headless Mode – This feature is perfect for new users because no matter where the orientation of the drone is, the front is still the front which makes the drone easy to fly and it also comes in 3-speed modes that can help the user test his or her flying skills.
Emergency Stop – When you push the emergency stop button, the drone will automatically shut off. Be careful when using this feature.
What does the package include?
1 Eachine E511S drone

2 1200mAh 2S Li-Po Battery

1 Transmitter

1 USB charging cable

2 Extra propellers

4 Propeller guards

1 Screwdriver

1 User manual (English)
Price of Eachine E511s Drone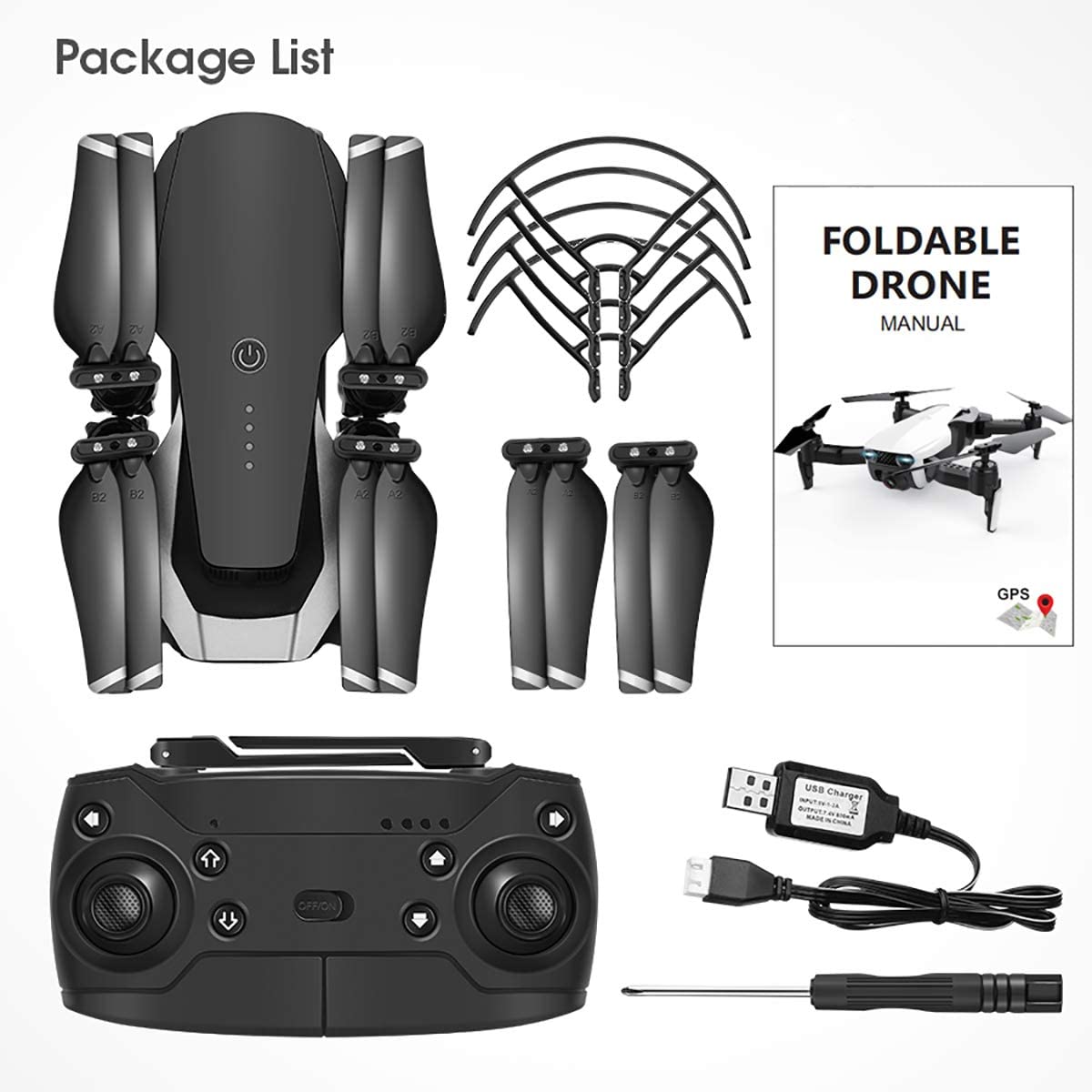 Check the current price of the Eachine E511s drone
Check Today's Price
User Reviews
According to Ryan, the Eachine E511S drone is a great level entry drone. I was able to fly it with ease. After getting the package, you must read the user manual and sync the drone to the controller and calibrate it accordingly. Download the app on your phone and connect it to the Wi-Fi. You can enjoy flying your drone and enjoy its cool features such as headless mode, waypoint, Orbit me, and Follow Me. The drone's battery gives you around 16 minutes of flying time. It is quite durable, I crashed it a lot of times but it still works great.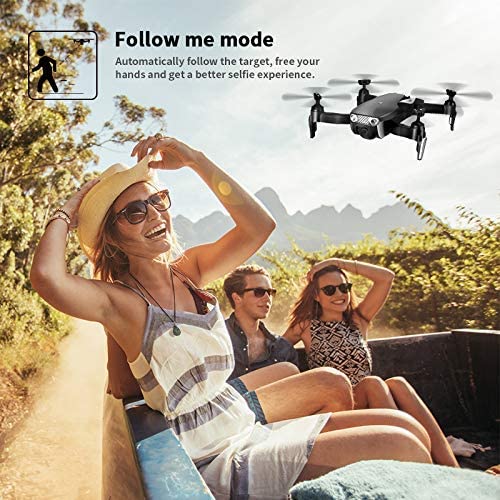 According to Christopher, I owned a lot of drones before but I am glad I bought the Eachine E511S drone. It is affordable and it comes with cool features. I am happy and contented with its performance. I used the remote controller and my smartphone to fly it. I was able to use the mapping feature and I enjoyed using the follow me, orbit me, and waypoint feature whenever the kids and I are playing in the desert. Whenever the battery is low, I can just use the Return to home feature so the drone will return to me. I am happy that it also works with a VR headset so you can enjoy a VR experience while flying your drone.
Final thoughts
We are pleased to let you know that we have tried and tested the Eachine E511S drone. It comes with a great camera that allows you to capture decent aerial videos and images and it comes with cool flight modes such as Orbit Me, Follow Me, and Waypoint. It has a working GPS module that provides you with a stable flight and you can track it using the App on your smartphone.
Its maximum control range is around 300 meters but it may vary depending on the weather conditions during the day. When using the FPV feature you must note that the range will decrease, it will only be around 100 meters. The drone's battery lasts around 16 minutes so if you prefer longer drone flights, you must purchase more batteries. If you are in the market for a low-cost level entry drone with great features and HD camera, the Eachine E511S is worth checking out!
Check Today's Price
You May Like;