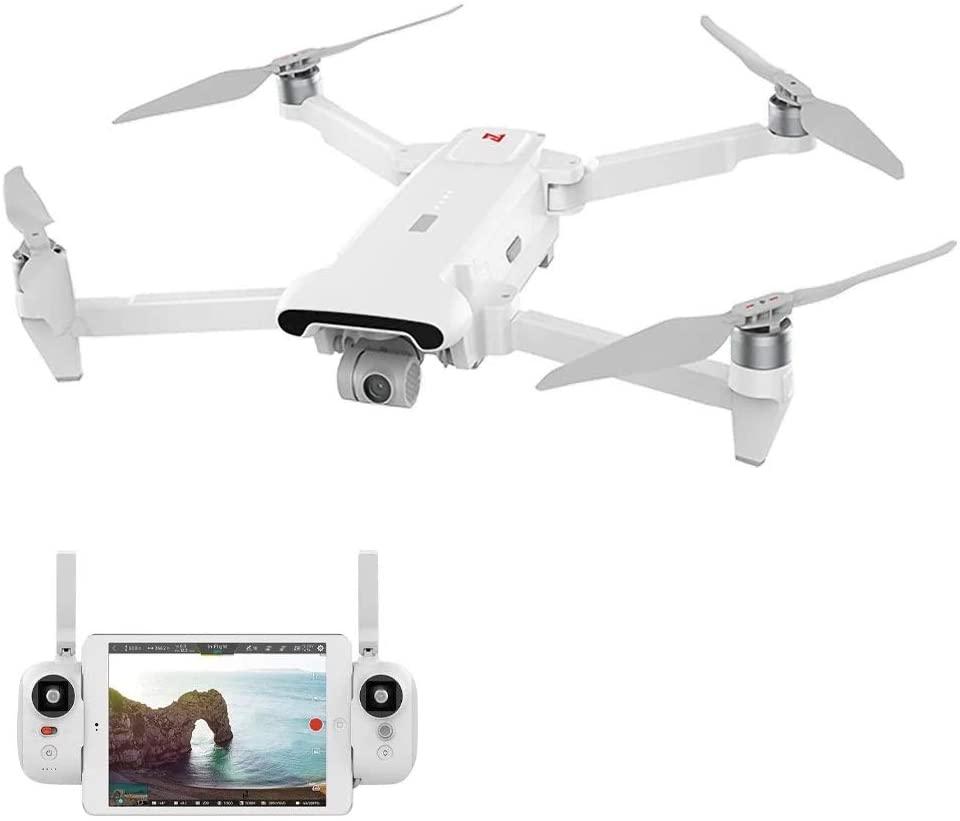 Are you in the market for a great camera drone? If you want a drone that has a 4K camera with great features but does not cost more than 1000$, you came to the right place. In this article, we will be sharing with your our XiaomiFimi X8 SE Review. If you are wondering if this drone is the right choice for you, make sure to keep reading below to find out more information.
The XiaomiFimi X8 Se is a drone manufactured by Xiaomi, a Chinese company known for releasing electronics like smartphones, tablets, and drones. This drone is a competitor of the famous DJI Mavic Air.
XiaomiFimi X8 Se Specifications
Here's a list of the XiaomiFimi X8 Se drone's specifications:
Dimensions: 204 x 106 x 72.6 mm

Diagonal size: 372 mm

Item weight: 790 grams

Flying limit altitude: 500 meters

Maximum Flying Time: About 33 minutes

Maximum Flying speed: up to 64 km/h

Satellite positioning systems: GPS and GLONASS modules

Operating frequency: 5.725 to 5.850 GHz

Camera: 4K at 30 frames per second

Image stabilization: 3 axis mechanical gimbal

Brushless Motors

Stability Sensors

Maximum Remote Controller Range: 5000 meters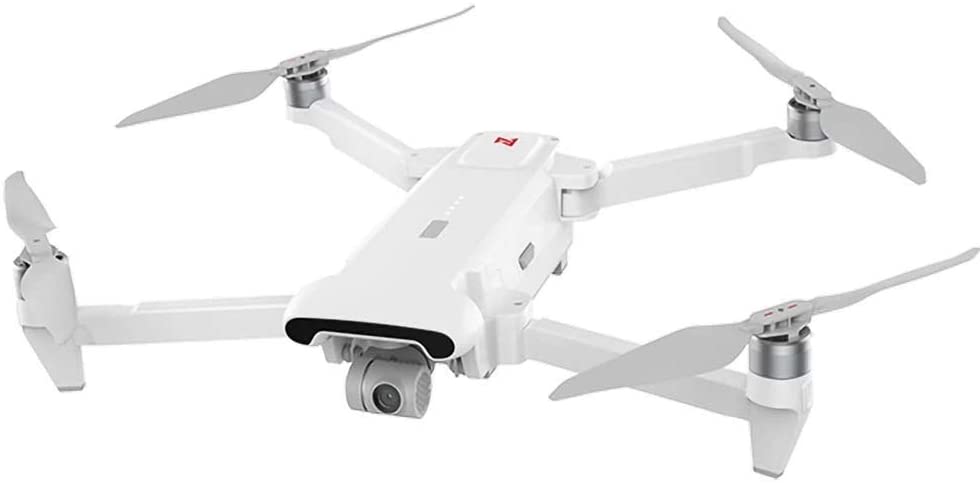 Drone Design and Features
The XiaomiFimi X8 SE is a foldable drone that makes it easy to transport for users who are always on the go. The drone measures 73 by 106 by 204 mm and weighs less than 800 grams. It comes with a 4K camera, a feature quite sought out for by drone enthusiasts. Its camera is designed at the front end and uses a 3-axis gimbal. It has a high capacity Li-Po battery that fits on the top and the memory card slot is placed on its side.
The Fimi X8 is a well-designed drone. It looks amazing and it has a premium feel to it. Its rotor arms are easy to remove and it is decorated with LED lights that are quite helpful for night flying. It has brushless motors that allow the drone to have a powerful takeoff and fly faster. Its maximum speed is higher than 64 km/h which is quite fast considering it is not a racing drone.
Camera
The Fimi X8 Se's best feature is its 4K camera. It works with a 3-axis mechanical gimbal for stabilization and allows you to capture ultra-smooth videos and images even in moderate wind conditions. You can record videos with 30 FPS and you can stream live video coverage to your smartphone or tablet and you can edit and share the videos on social media easily.
The camera has a Sony 1/2.3 inch sensor with HDR which allows it to record great image details and it has a high-quality colour performance. The camera can capture images in 12 megapixels. The gimbal can also be turned 90 degrees which allows you to have more range and capture images and videos from different angles.
Remote Controller
The Fimi X8 Se comes with a remote controller. It has a nice design and feels great to hold in your hands. The controls are easy to use and understand. It can transmit up to 5 km. The controls have takeoff, landing, video recording and taking photos and a dial to control the drone's mechanical gimbal.
The remote controller has a smartphone attachment. You can fit your smartphone or small tablet inside it. The smartphone attachment allows you to enjoy the drone's cool features such as FPV and intelligent flight modes. It also allows you to stream live video from the drone to your smartphone.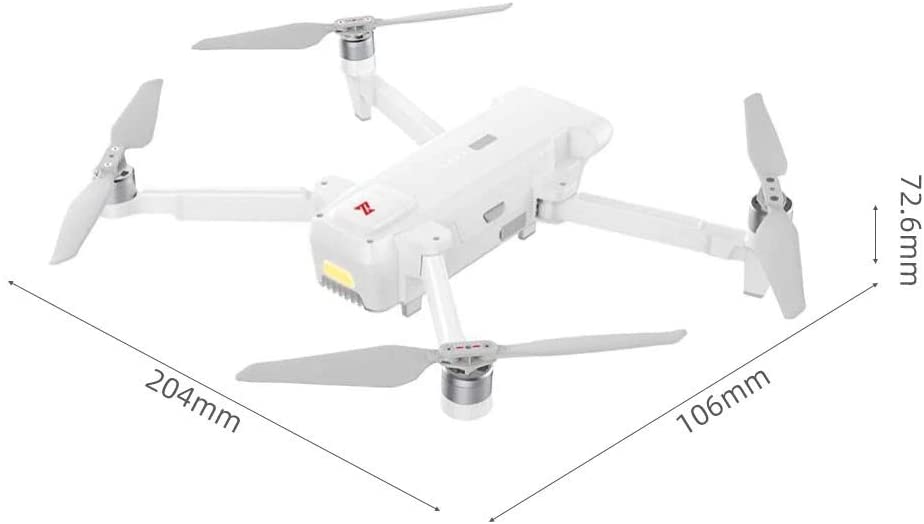 Flight Modes
Dronie – This mode is the drone's method of taking selfies. When this mode is activated, the drone will lock on a target and fly up and back and take a selfie.
TapFly – This mode allows the users to send the drone to a certain point on the map while using the app.
Waypoint – This mode set points on the map wherein the drone can fly off automatically.
Orbit – This mode allows the drone to orbit any object while constantly having it inside the frame.
Smart Track – This mode allows the drone to follow an object or target. This feature is quite useful for the user when they cannot use both hands to control the drone for example while they are hiking or riding a bike.
Spiral – This mode is similar to Orbit, except the drone moves spiral away from the target and will give you a better view of the scenery or the surrounding area.
Tripod – This mode allows the drone to move slowly in all directions. This allows you to shoot everything just like a tripod does.
Automatic Return Home Feature – If this feature is activated, when the drone loses its connection with the controller or when the battery is low, the drone will automatically return to its original landing location.
FIMI Navi app – It is compatible with Android and iOS smartphones or tablets. It is user-friendly and it comes with great features that will help you fly your drone with ease.
What does the package include?
1 XiaomiFimi X8 drone (with 4K camera)

1 Remote Controller

1 11.4V 4500mAh Li-Po Battery

3 USB Cable

6 Propellers

1 AC Cable

1 Charger

2 Manual
Price of XiaomiFimi X8 Se

Check the current price of theXiaomiFimi X8 Se drone
User Reviews
According to Pedro, The Fimi X8 Se is amazing. I have been enjoying flying it ever since I received the package a few weeks ago. I love how the drone has a return to home feature once it loses connection with the controller. Just remember to push the set home button before flying the drone. You must remember to update the drone and the remote controller firmware before you start flying it. The Fimi X8 Se flies well. I was able to fly up to 2km. Just make sure to check out videos online to learn more about your drone before flying it.
According to Copper, I have the Fimi X8 SE and so far I have been having fun flying it. I love how it has a 4K camera and it can capture great aerial videos and photos during its flight. It uses both GPS and GLONASS modules and it has impressive battery life. I was able to fly my drone for almost 33 minutes. I just wish that it comes with an obstacle avoidance feature so it will become one of the best drones available in its price range.
Final thoughts
We had fun testing the Xiaomi FIMI X8 Se and we think it is a great camera drone if you are searching for one in the market. It is capable of capturing amazing aerial videos and images thanks to its 4K camera. It is a great choice if you are searching for an affordable drone and it comes with intelligent flight modes.
We just wish it has an obstacle avoidance feature so you can fly your drone with ease. It has advanced flight technology and it comes with a remote controller that offers a great range and it is easy to use. It is compatible with the FIMI Navi app for FPV mode. We think it is a drone that can be used by both beginner users and experienced drone pilots.
You May Like;