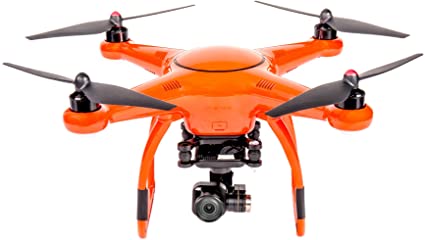 Complete AUTEL ROBOTICS X-STAR PREMIUM Review
If you are searching for a drone with an action camera that is capable of shooting 4K Ultra HD resolution, you came to the right place. In this article, we will share with you our AUTEL ROBOTICS X-STAR PREMIUM Review. It is an easy-to-fly drone, a must-have for aerial photography. If you prefer a cheaper alternative to the Phantom 3 Professional drone, you must check this out. Make sure to keep reading below to find out more information.
The Autel Robotics X-Star Premium drone is easy to use. You can easily assemble it, just charge it quickly using the 1-hour fast charger, attach the propellers, and you can fly it immediately. Even beginner users will have a great time flying it.
AUTEL ROBOTICS X-STAR PREMIUM Specifications
Here's the specifications:
Product Dimensions: 19.5 by 19.5 by 8.5 inches
Item Weight: 3.2 pounds
4K Ultra HD Resolution camera
HD Live View that ranges up to 1.2 miles
GPS and GLONASS modules for outdoor navigation
The remote controller is designed with an LCD screen display
14.8V LiPo Battery that lasts up to 25 minutes
Color availability: White or Orange
The battery is self-discharging which helps increase its longevity
Design and Features
The Autel Robotics X-Star Premium drone is an overall great drone not just for flying but it is capable of shooting Ultra HD resolution photos and videos. It is removable and the gimbal is removable so you can easily replace it. It is large and heavy so it is not easy to carry around when you are traveling; however, it comes with a hard case to protect your drone inside while transporting it. One main advantage of having this heavy and large drone is that you can fly it even in moderate wind conditions. It can be moved slightly by the wind but it can always readjust its position. The drone tends to become unsteady during takeoff and landing especially when launched from a flat surface. You can prevent it from being toppled over by launching and landing the drone on your hand. If the weather is bad or during night time, you can easily spot the drone because of its bright LED lights. Always remember when flying your drone to keep it in sight.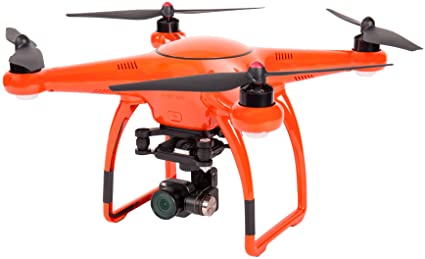 Special Features
The following features help the users to control the drone and its camera and allow the user to record and shoot great aerial videos and still images during its flight.
Follow me mode – You can use this feature in open spaces or when you can fly the drone above trees and other obstacles. You can use it while doing sports, hiking, biking,and driving your car in an open area or when you can't use both hands to control it with the remote controller.
Waypoints – This feature allows the user to point the waypoints on the map or draw a line to pick a course for the drone's flight. It also allows the user to speed up or slow down the drone while flying it. You can also use the camera to take amazing aerial photos without needing to worry about the drone's flight pattern.
Point of interest – This feature allows the drone to fly around a specific point or target. It also allows the user to take artistic and smooth aerial shots. To do this, you have to first select a point of interest in the map then you will be prompted to select the orbit radius and you also have the option to select the number of laps for the drone to circle the chosen spot.
Starpoint Positioning System – A great feature to measure the altitude and track the user's position and the drone's current position. It allows the drone to have accurate flying even when the GPS is not available. It also uses both GLONASS and GPS navigation systems to help you position the drone correctly or allow it to do it on its own especially when there is a low signal in the area.
Beginner Mode – This mode allows a new user to use and fly the drone with ease. It helps create a geofence where it controls and limits the drone's speed and range. This helps prevent the user from losing his or her drone or accidentally fly it out of sight.
Starlight app – This app allows the user to check the aircraft to ensure it is safe and capable of flying properly. It allows the user to view a live HD video stream from the 4K camera even when the drone is flying far from you.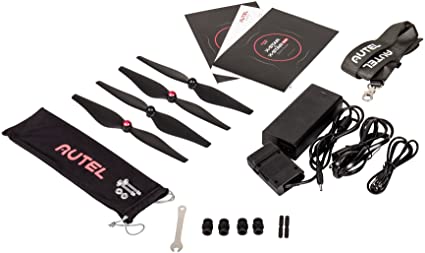 What is included in the package?
1 X-Star Premium quadcopter
1 splash-proof zippered premium hard case
1 Remote Controller
1 Charging cable
1 Smart battery 4900 mAh 14.8 V 4s
1-hour fast battery charger
1 64 GB Micro SD card
Extra propellers
Small parts
Price of AUTEL ROBOTICS X-STAR PREMIUM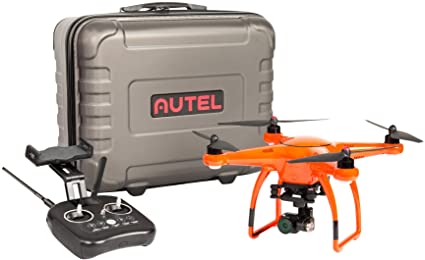 Check the current price of Autel Robotics X-Star Premium on Amazon Check Price Here.
User Review For AUTEL ROBOTICS X-STAR PREMIUM
According to Joey, I owned the Autel Robotics X-Star Premium drone. It is easy to fly and it has 4 sets of propellers. It comes with unique features like return to home and landing features, orbit, waypoint, and follow me features. The video shoots well and you can watch view it on 720p resolution on the smartphone. I was able to record amazing shots thanks to its 4K removable camera. This drone is worth its price. I highly recommend it!
According to Martin, I bought this drone because I want to focus on action photography. It is easy to fly; you can fly it out of the box. I have been flying drones since I was a child and I love the X-star Premium drone. It has a lot of unique features. It has a large and bright LED lights that are quite useful during night-time flying. It has an automatic takeoff and land functions and it has a one-button return to home. Its app works great with an iOS or Android smartphone or tablet. Its battery lasts longer than most drones and the battery charging is quite fast. It can produce ultra HD pictures and videos thanks to its 4K removable camera. Beginner users can easily fly it using the beginner mode. Buy one today and happy flying!
Final thoughts
Autel Robotics X-Star Premium is one of the most affordable drones in the market with a 4K removable camera. It is highly recommended for individuals and photographers who want to focus on aerial photography. Its maximum flying time can last up to 25 minutes but usually depend on the degree of use. It can take great photos and videos. You can hold the drone's position to take sharp pictures. It is a great alternative to DJI Phantom 3 Professional drone. It is a well-designed drone and it has a sturdy built. It comes with cool features, provides decent flight performance, it is easy to fly for beginner users, and you can activate the beginner mode to safely fly your drone. It is one of the most affordable drones in the market with a 4K removable camera.