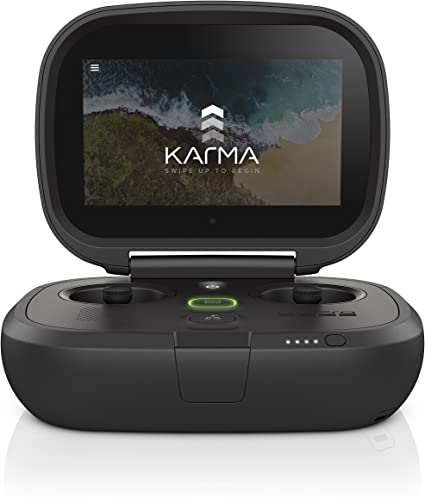 Complete GoPro Karma Drone Review
Searching for the perfect drone to fit your needs can be quite a challenging task. If you are a big fan of GoPro cameras, you might want to check out the GoPro Karma drone. In this article, we will be sharing with you our GoPro Karma Drone Review, a top drone for under $1000. If you are wondering if it suits your drone needs, make sure to keep reading below to find out. Hopefully, after reading this review, you will be able to have an informed decision and you can decide if the GoPro Karma is the right drone for you.
The GoPro Karma is a drone from the Go Procompany. It is a collapsible drone and it is quite easy to fly. If you have GoPro cameras and you are searching for the perfect drone, the Karma is worth checking out.
GoPro Karma Drone Review Specifications
Here's the specifications:
Product Dimensions: 11.9 by 17.3 by 5.9 inches
Item Weight: 11.65 pounds
Maximum Flight Time: up to 20 minutes
Maximum Flight Speed: up to 35 mph
Flight Range: up to 3000 meters
22 MPH Wind resistance
Compatible with Go Pro cameras such as Hero 4, Hero 5, Hero 6
Photo Specifics: 12MP / 30 FPS BURST / TIME LAPSE
Video Resolution: 4K 30fps / 1440p 80fps / 1080p 120fps
Design and Features
GoPro Karma can capture amazing video footage and photos thanks to its compatibility with GoPro cameras. It has a versatile stabilizer that you can use to the Karma grip. The GoPro Karma is compact and lightweight and can be a great traveling companion for users who are always on the go. It comes with a case that is easy to carry. You can pack it inside your backpack, unfold it,set it up and attach the propellers and you can fly it with ease in just a few minutes.
New users will not experience any difficulty when flying the GoPro Karma drone. It has an automatic one-button takeoff and landing. It also comes with a built-in tutorial to set up the drone and how it works. It has a flight simulator that gives you hands-on training so you can fly your GoPro Karma anytime and anywhere. Experienced users can enjoy their GoPro Karma by using the smart controls when flying it and they can simultaneously control the camera when shooting aerial photos and videos.
Karma Grip can be used with body mounts. It is a perfect tool for individuals who love to fly drones during their hikes or while riding a bike or a boat.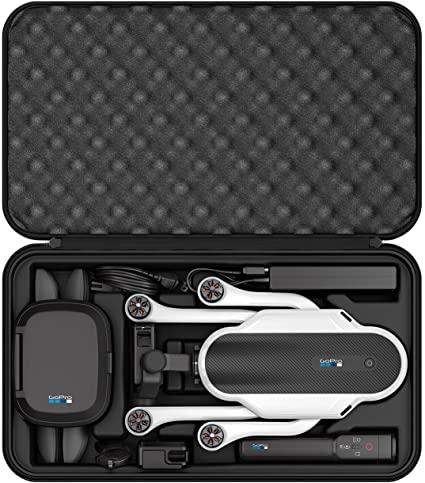 Special Features
Karma Stabilizer – This feature allows you to record stable and smooth aerial footage.
Karma Controller – Simple and easy to use. If you are familiar with video game controllers, you can easily control the GoPro Karma drone by using this remote controller.
The controller also features touch display, it helps improve visibility while flying your GoPro Karma outdoors. It is capable of delivering real-time, ultra-bright, FPV during the drone's flight.
The Karma grip is compatible with GoPro mounts – such as abuilt-in shoulder mount on the case to provide stable and smooth body-mounted footage.
What does the package include?
If you will purchase the GoPro Karma + Hero 5 Package you will get the following:
1 HERO5 Black camera
1 GoPro Karma Drone
1 Karma Controller with Touch Display
1 Karma Stabilizer
1 Karma Grip
1 Karma Harness for the HERO5 Black camera
1 Karma Charger
1 Karma Battery
6 Propellers
1 Karma Mounting Ring
1 Camera Frame (HERO5 Black)
1 USB Type C Cable
1 Karma Case
Price of GoPro Karma Drone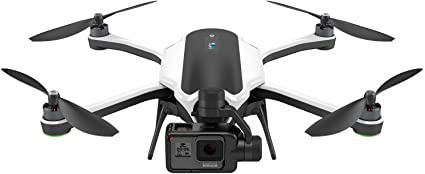 Check out the current price of the GoPro Karma + Hero5 Black on Amazon Check Price Here
User Review For GoPro Karma Drone
According to Nick, I am very happy and satisfied with my purchase. The package includes the drone, battery, backpack, GoPro Hero 5 camera, GoPro stabilizing stick, and other useful attachments. The camera can be used separately from the drone. It is waterproof up to 30 feet without the case. It has voice controls, touch screen display and it can record high-quality videos and photos. The stabilizer is quite useful, it has an anti-shake mechanism that allows the camera to record smooth videos and images even while hiking, biking, riding a boat, etc.
The battery needs at least an hour of charging and it can last up to 20 minutes of flying time, however, with my experience the drone automatically returns to me with 2 minutes of battery remaining. If you have the extra cash, I recommend you to buy extra batteries so you can enjoy more time flying your GoPro Karma.
According to Jerry, I was quite nervous when I decided to purchase the GoPro Karma. I purchased the GoPro Karma + Hero 5 Black camera. I have flown the drone several times already and it works great. It is compact and quite sturdy.
The videos and photos recorded by the GoPro camera look amazing and it is quite stable and not even once shaky. The battery life is pretty impressive. The controller is easy to use with its touchscreen display – it can display a very clear image or footage during the drone's flight. I did not experience any lag or delay whatsoever.
I just wish it has features such as collision detection and follow-mode. The Karma Grip is amazing; it has motion stability so if you are always doing outdoor activities this grip will perform wonders for you.
Final thoughts
If you are wondering if the GoPro Karma drone is worth buying, yes it is, especially, if you own a GoPro camera that is compatible with it like the Hero 4, 5, or 6. It comes with a lot of accessories which makes it a great buy for individuals who are always traveling and perform outdoor activities. Another important thing to note is that you do not need to use your smartphone or tablet to operate the GoPro Karma drone because it comes with a video-game-like controller that has a touch-screen display.
The GoPro Karma is easy to fly and it can withstand strong wind conditions. If you love GoPro cameras, the GoPro Karma is perfect for you. You will have a lot of fun experience flying this drone as the battery can last up to 20 minutes of flying time. It is durable and tough and can withstand a few drops and collisions. The GoPro Karma is a flying GoPro mount if you love using your GoPro cameras and if you want to try recording FULL HD aerial photos and videos, the GoPro Karma is worth checking out!
Interested in Drone Cinematography?