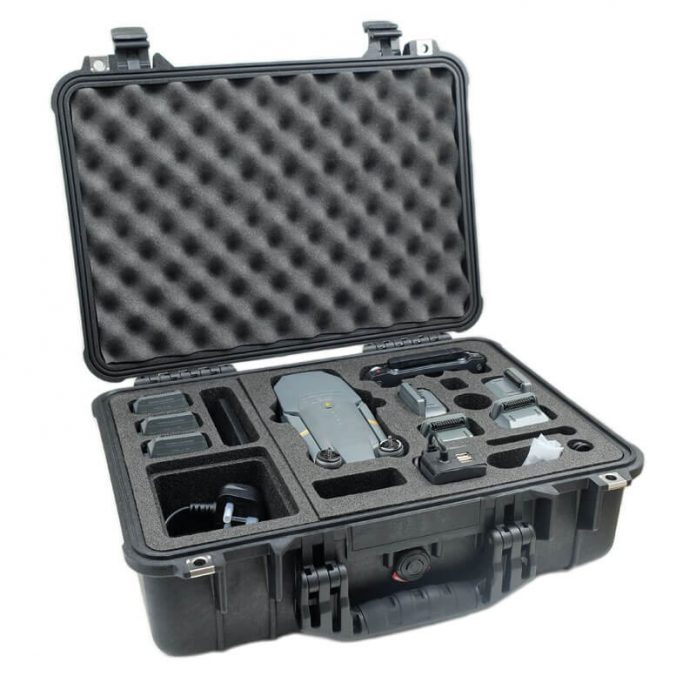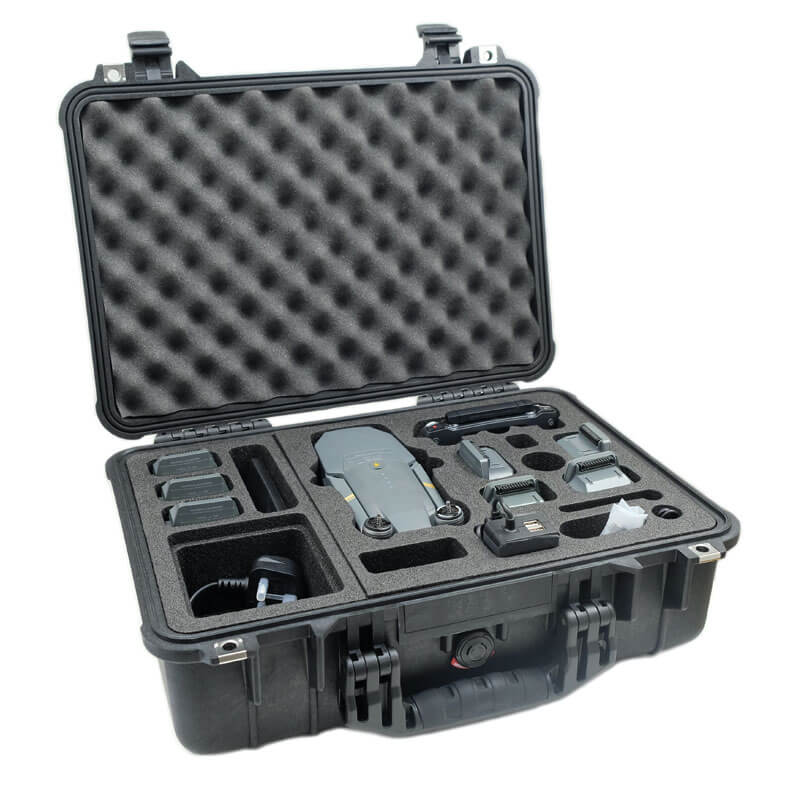 Best Drone Cases 2021
Drones are fragile, and so ensuring you have the right type of protection is essential. With hundreds of companies manufacturing accessories for drones, it can be hard to find a balance between cost and quality when searching for a drone case. The type of case you need will largely depend on what kind of drone you have. We have taken the hard part out of your search by compiling a list of the best third party drone cases available in 2021.
Rugged Drone Carrying Case
from

Moment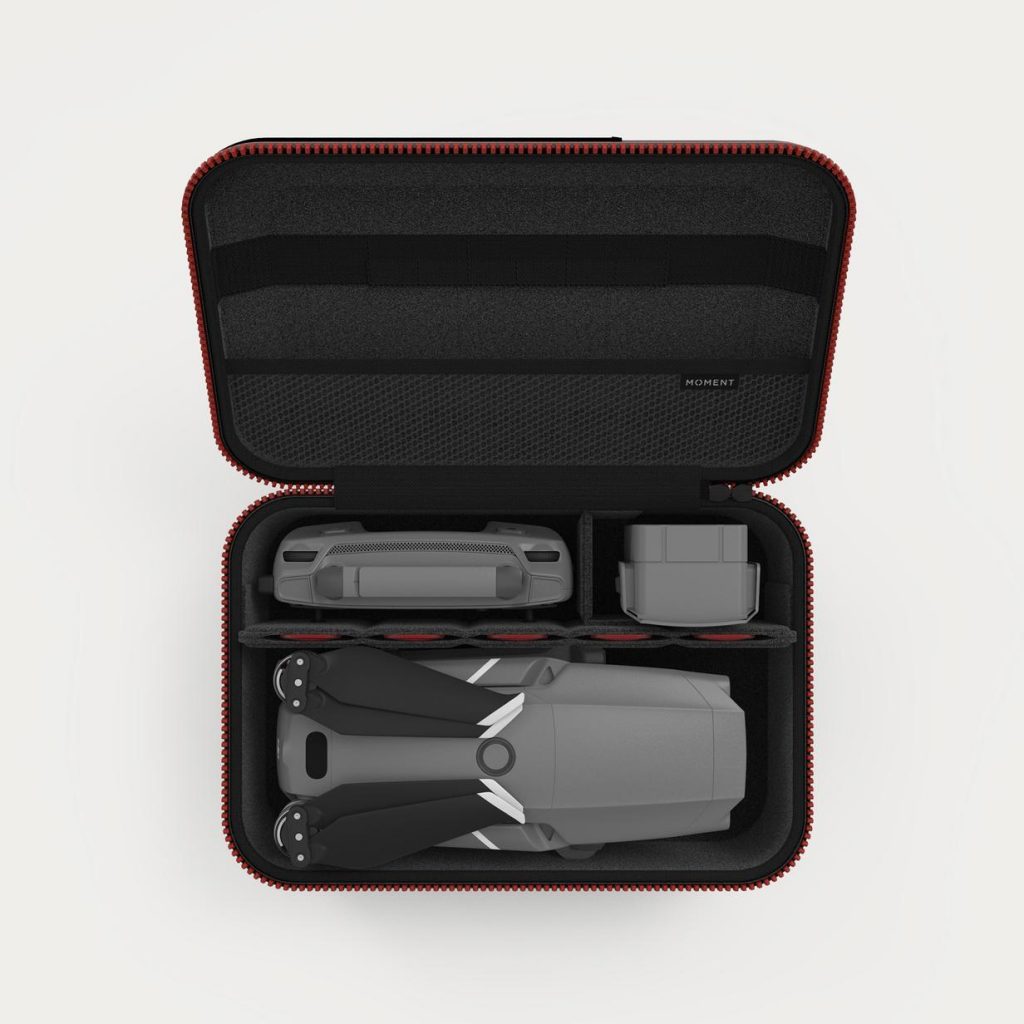 For those of you have never heard of Moment, they are an American based company that specialises in gear and tech for creatives. Moment stock a huge number of brands including DJI, and have now also expanded into their own line of accessories. 
One such accessory is the Rugged Drone Carrying Case. This case features a hardshell weatherproof construction along with water-resistant zippers. The carry case is designed to work with DJI's Mavic and Mavic 2 series of drones, but will also accommodate slightly smaller foldable drones. The inside of the case features removable dividers that allow for users to customise according to what they need to store inside. In addition to this, the case features storage for five full-size SD cards and six Micro-SD cards in the lid, making them more accessible and less likely to get lost. 
With a compact design aimed towards saving space, you may find yourself unable to fit everything inside. Moment has thought of this and designed a smaller Accessory Carrying Case ($29.99USD), that uses the same construction as the drone case, but in a slightly smaller form factor. It still carries all the same design features, including the internal dividers and external mesh pocket, and is designed to perfectly fit four Mavic 2 batteries with no issues.
Overall, the Moment Drone Carrying Case is a great, rugged, weatherproof case designed for the outdoors with protection in mind. Although a little pricey, you can warrant paying that little bit extra for the feature set and protection that are included.
Minimalist Case for Mavic 2
from

PolarPro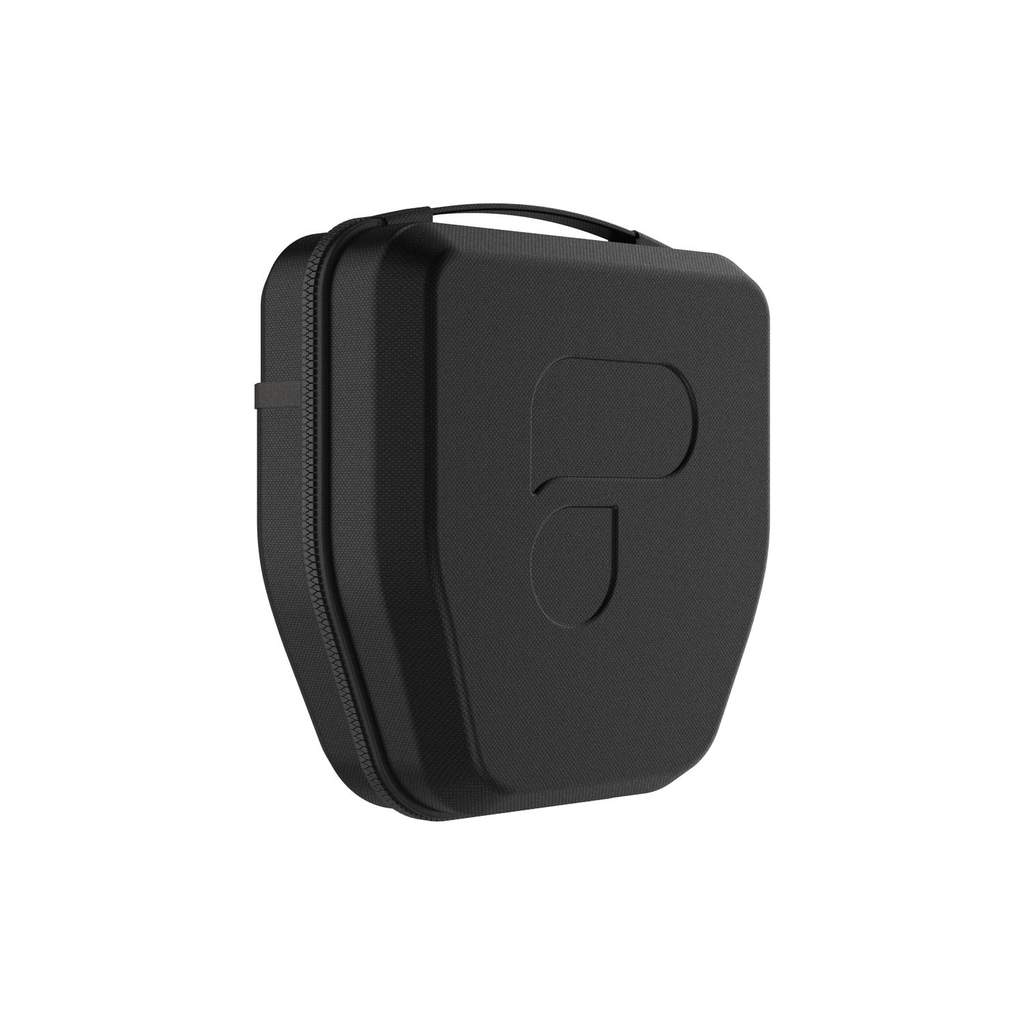 If you have found yourself searching online for ND filters for your drone, then it is inevitable that you have come across PolarPro. PolarPro is well renowned for making some of the best camera and drone filters available. 
More recently, like Moment they have now expanded into accessories and have manufactured their take on a drone case for the DJI Mavic 2 series. 
Their compact Minimalist Case features a 'Dual Density base layer to provide additional protection in the event of a drop or knock. Its slim profile was designed to make it as easy as possible to pack into other backpacks. Inside, the case features two fixed dividers that prevent the contents from sliding around. The case is designed to fit the drone, 3 extra batteries, remote and spare cables, all in a compact form factor. 
The exterior of the case features a mesh pocket for other accessories and is made from a hardshell composite that feels sturdy. For $29.99USD, this case is a great option to consider, should you be looking for a more minimal compact case. 
Mavic Air 2 Carrying Case
from

PGYTECH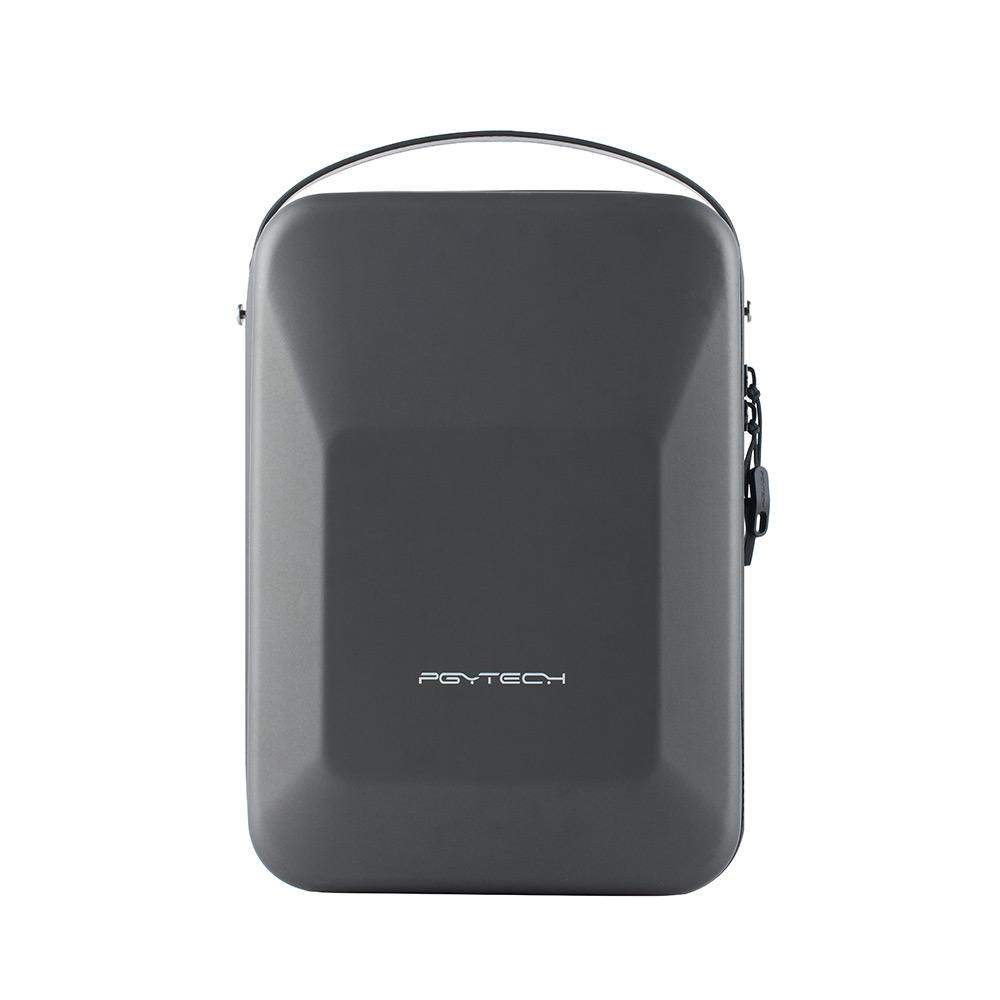 PGYTECH are known for making a wide range of good quality tech accessories. They manufacture accessories for phones, drones, action cameras as well as filters for each of these. These accessories usually offer a more affordable alternative to those offered by the original manufacturer, as well as filling gaps in the market for other accessories. 
The Mavic Air 2 Carrying Case is a hardshell carry case that features custom moulded compartments to fit the Mavic Air 2 and associated accessories. This means that any item placed inside is then fixed securely and is prevented from being able to move whilst in transit. With space for the Mavic Air 2, Remote, two spare batteries, wall charger and charging dock, this case is definitely on the larger side but will reduce the need for any further storage for transporting the rest of your kit. Whilst featuring the moulded sections for each accessory, this case does have some wasted space, making it not as compact as some of its rivals. 
The case is designed to be IP34 Water Resistant, which means that it can take a water spray from any direction without any of the contents getting wet with help from its watertight zippers. This makes it ideal for general usage out of the house but is by no means, weatherproof. The case features a shoulder strap for easy carrying without the need for another backpack. 
Overall for the money, this case offers a good amount of protection, whilst also offering excellent protection for a wide variety of accessories, whilst also remaining reasonably compact in comparison to some other cases.
DJI Mavic Pro Case
from

PELI (UK&EU)/PELICAN (US)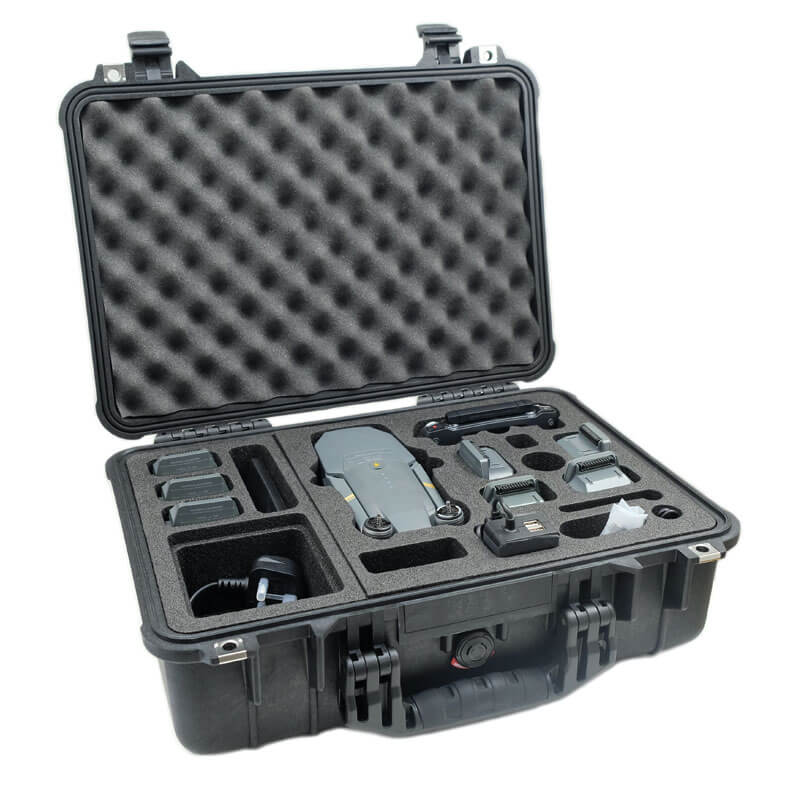 Peli is world-renowned for making some of the best cases available. Their cases are widely used by the military, live events industry as well as many other professionals worldwide. Their cases are virtually indestructible and will definitely keep your drone safe. 
Peli offers a number of different sized cases, and this particular use the Peli Protector 1500 sized case, with a custom drone foam, insert designed for the Mavic Pro. There are a  number of other sized cases available, with custom inserts available to fit everything from a DJI Tello up to the DJI Inspire 2. This particular size case is comfortably able to fit a Mavic Pro, seven spare batteries, remote, wall charger, charging dock as well as spare cables and filters. This makes it one of the best choices for protection if you travel regularly with your drone and rely on it for an income. 
The exterior of the case is manufactured from Copolymer Polypropylene which makes the case capable of being crushed and still not damaging what is inside. The case is also certified IP67 waterproof and dustproof, meaning it can be submerged, without letting any water in. Also featured are two stainless steel padlock holes that allow the case to be locked shut, should you need too.
However, all this protection comes at a cost. But, I believe this cost to be justified for the amount of protection available. The case also weighs in at 3.2kg making it one of the heavier options, but again, this is a justified trade-off for some of the best protection available for a drone. 
With hundreds of available cases, we hope that these cases help you in making your decision regarding which case you need for your drone.