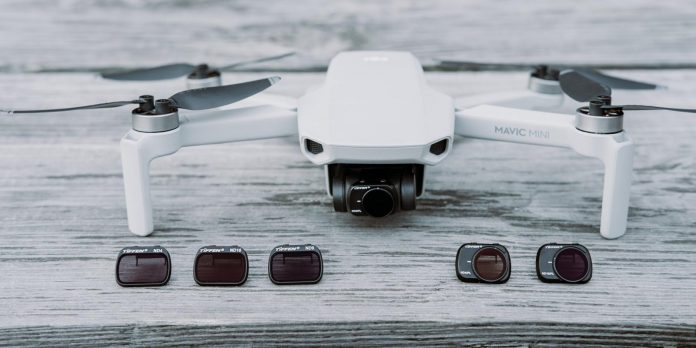 When looking into the world that is drone filters, you will notice that there is an enormous selection on offer, ranging from more budget-friendly options to higher-end options. In this article, I will try to explain the various things to consider when buying filters for your drones. These things shouldn't be looked at in isolation and should each contribute to your decision. 
Weight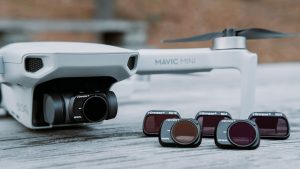 Weight is an unusual thing to have to consider when choosing filters for your drone, however, it is arguably one of the most important. A drones gimbal is the mechanism on which your camera sits. This gimbal is what allows your camera to tilt downwards and smooth out your movements whilst in the air. Your drones gimbal is perfectly balanced with the weight of the camera to ensure that it can move freely in any direction. 
When you place a filter on the end of your drone's camera, this can drastically influence how the gimbal behaves. Some drones will display a gimbal motor error if a filter that is too heavy is fitted. Therefore, ensuring that you can get the lightest filter possible is important. Lighter doesn't always mean cheaper though, as some of the cheaper options opt for using plastic in place of aluminium in higher-end models.
Construction
Construction seems like a more obvious thing to consider when buying your filters. When looking around, you should look for filters that look durable and well made. Brands such as PolarPro advertise that their glass is 'multi-coated for pristine optics'. PolarPro is one of the most popular choices when it comes to drone filters as their construction and design is one of the best in the business. 
Fit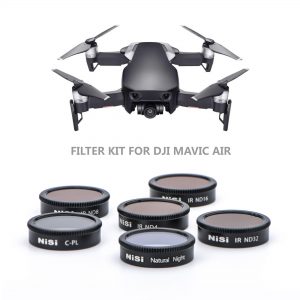 When purchasing Filters, you should ensure that they are specifically designed for use with your drone. The fit of the filter onto your drone should be just right. Any filters that are too loose may risk falling off mid-flight, and any that are too tight may not sit flat to your lens and you could risk having areas of your image that are blurry. Finding something in the middle is key, and watching/reading reviews regarding this is important to ensure you do not waste your money.
Sets VS Individual Filters
Some retailers of filters will sell popular filters in sets, at a slightly cheaper price than buying individually. It is important to consider, how many of these filters you will actually use. I was faced with a similar problem before I purchased my filters. Some sets online contain everything from an ND4 to ND32 along with a UV Filter and a Circular Polarising Lens.
For me, with experience of using filters with my previous drone, I knew that I would not be using the ND4, ND8, or UV Filter. I tend to fly in bright conditions and so for me, it made more sense to purchase the ND16, ND32, ND64 and Polarising Lens' separately, as otherwise, I would be wasting money on buying lenses that I wouldn't use.
Brand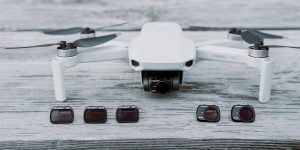 This may sound like something silly to consider, but a brands reputation can reflect the quality of their products. Companies such as PolarPro are well known for their filters and are arguably the No.1 choice in filters for both drones and DSLR Cameras. This reputation is down to their exceptional quality and attention to detail with each and every one of their products. This is not to say that you should just consider well-known brands.
As I purchased my filters from US Based, Moment. This company is relatively well known, but not to the same level as PolarPro. I chose to purchase my filters from them as PolarPro were in the process of discontinuing their filters for the Mavic Pro. Moment, however, offered every filter I was looking for, and at a more reasonable price than those sold by PolarPro. Since my purchase, I have used them on every flight and I couldn't be happier with them and I highly recommend them to anyone looking for filters.
I hope that these suggestions all contribute to helping you in making your decision regarding which filters to buy. As I mentioned before, these suggestions should not be looked at in isolation, as one company may make really light filters, but the quality could be better. It is important to bear in mind that you get what you pay for with filters and that you should consider getting the best your budget can afford as no matter how good your drone's camera is, if you put a cheap filter on it, the pictures won't look their best.
This article was brought to you by Drone Pilot Alex Dale, you can check out his work on Instagram at @alexdxlephotography.