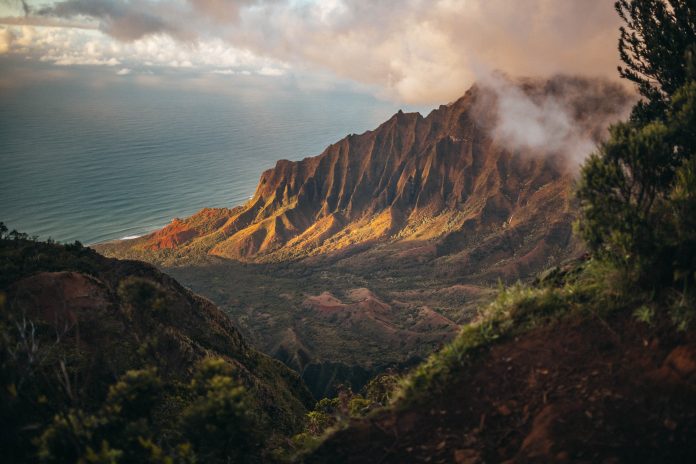 Choosing the right drone for you can be time-consuming, but choosing accessories can be even more time-consuming. With thousands of different accessories available, from hundreds of manufacturers, how do you know what's right for you and what you need? 
Below, I will be going through the best accessories that are essential to getting the most from your drone usage.
Drone Landing Pad 
This may seem unnecessary, but a landing pad could save you money in the long run. Drones such as the DJI Mavic series sit very low to the ground. This can make it difficult to take off and land in some areas such as grass. Taking off in grass will undoubtedly damage your propellors and could put your flight at risk. In addition to this, the grass could put pressure on your gimbal and cause issues with this too. Taking off on beaches can also provide problems, as sand can get into the smallest of places on your drone, which could in the long run, cause internal issues.
A landing pad will take away these worries by providing a flat and obstacle-free place to land. In addition to this, Drones such as the DJI Mavic Pro use a mixture of GPS and a downwards facing camera to locate its 'Return-To-Home' position. By using a landing pad, your drone is able to more accurately find this position and land safely, once again free from obstacles. I use the Rugged Drone Landing Pad ($19.99USD) from Moment, which is perfect for me. This landing pad is made from a durable weatherproof material that protects your drone from dirt, sand, snow and whatever else you need it to. It also folds up for easy transportation and is easily cleanable.
ND & CPL Filters
Neutral Density (ND) and Circular Polarising (CPL) filters are essential in stepping up your pictures and footage to the next level. ND Filters darken your image in bright conditions are work in a similar way to sunglasses. By using an ND Filter, your drone will be able to capture more detail when shooting in bright conditions, without the image becoming overexposed. 
CPL Filters work in a slightly different way, by filtering out specific types of light before they reach your camera. Most notably, CPL filters reduce reflections of light from water and windows. By reducing the reflection from water, your camera is now able to see what is under the water and capture more of the watercolour, rather than just reflections of the sky above. CPL filters also saturate the colours within the image, making for a great image straight out of the camera, rather than relying on editing. There are plenty of image comparisons available online that show you the difference between using a CPL and without. You can click here to read about my guide to buying filters for your drone. 
Drone Carry Case
A carry case is arguably one of the most important accessories you will buy for your drone. It is what ensures that you can travel without the worry of breaking your drone. There are a number of options out there, all varying in protection, but these options will all largely depend on your drone. Large non-folding drones such as the DJI Inspire and Phantom series benefit from large heavy-duty cases. This is because their protruding parts are more at risk of breaking if not properly protected.
Both of these drones are shipped in heavy-duty polystyrene boxes which are reusable as carry cases. These boxes work well and do offer reasonable protection. I would, however, opt for something more heavy-duty such as the options offered by Peli. These cases are used by the army and are capable of protecting its contents from being run over by a lorry. They are also fully waterproof and can be submerged. Each case comes with a lifetime guarantee and is about the best protection you could get for your drone. They are however pretty heavy and so this is something to bear in mind.
For those that have smaller, foldable drones such as the DJI Mavic 2 Pro, there is an abundance of cases available. These range from lighter all-in-one carry cases that ship with the Fly-More-Bundles from DJI, to individual protective cases that work best for splitting your kit across different bags. After experimenting with a few different cases, I have found that a combination of the Moment Rugged Drone Carrying Case and the Moment Rugged Drone Accessory Carrying Case. These cases are a rugged material and offer water-resistant zips as well as internal dividers that allow for a range of kit to be placed in whatever positions work for you. 
This approach of two cases works best for me because I take different styles of backpack to different places with me. Having two cases then means that I can split up what I need and just take one case with me, or if I have a larger backpack, take both cases. By having two separate cases, it also gives me more flexibility when packing a bag as I can place these cases at any angle to make them fit. My previous case, the Incase Compression Case, was great, but as it was quite a large case, it only fits in my backpack one way, which then resulted in having to leave things behind such as jumpers and coats as these did not fit.
Drone Connector Cable
Most drones that are flown with remotes, will also require a smartphone that is used to display a live image from the drone's camera. Some remotes offer the ability to connect to your phone using Wi-Fi, but for reliability, you should always use a cable where possible. Drones such as the DJI Mavic Pro feature an integrated cable that allows for an easy and stable connection between your remote and phone. 
I would always suggest carrying a spare cable in the event of the integrated cable breaking. I find using a third party cable such as the Anker Powerline series to work best for me as these cables are highly durable and come with a lifetime warranty.
Memory Cards For Drones
Carrying spare Memory Cards for your drone may one day save your back. Memory cards can, from time to time, become corrupt and the only way to make them usable again is to plug them into a computer and Re-Format. Therefore, it is important to carry spare cards to ensure that if you ever found yourself it a situation like this, that you are able to continue shooting.
This article was brought to you by Drone Pilot Alex Dale, you can check out his work on Instagram at @alexdxlephotography.