It would be pretty cool to earn money from flying your drone, right? 
Just imagine being able to make a decent living through your passion for aerial photography or drone flying. The good news is… it's totally possible to do this. In fact, many people are starting to choose drone piloting as a serious career path. 
Not only this but they are also able to make good money as well! After all, flying a drone well and taking quality videos and images is no easy feat. It requires technical skill and lots of practice. Due to this, it has become a highly in-demand skill in a variety of different businesses across the work. 
What skills do you need and which areas do you need to focus on to make money with your drone? Keep reading this blog and we'll provide you with the answers you are looking for. 
First, get your drone license
First things first, before you get too excited, you need to have a part 107 certification if you are to legally fly a drone for business purposes. Please note that this is just in the US and for other countries, these laws may differ. 
It is crucial to understand how your country operates in regards to drone pilots so please make yourself aware. The last thing you want is to start flying your drone for business purposes and then end up with a hefty fine for not having your license. 
You can learn more about getting your license on the FAA's website. The part 107 certification will require you to pass tests and a final exam, which upon completion will grant you with your remote pilot certificate.
Now, let's dive into three money-making strategies that will allow you to earn from flying your drone!
1. EARN MONEY SELLING AERIAL PHOTOS AND FOOTAGE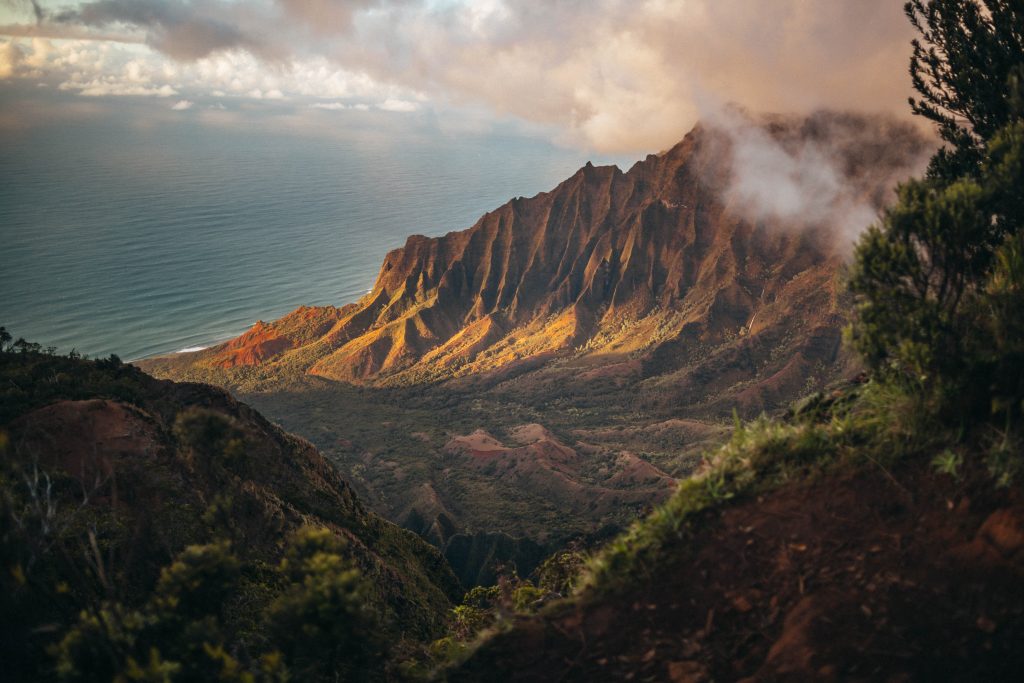 As you will know, drone's are capable of shooting amazing shots from high altitudes. Most drones with high-quality cameras can capture gorgeous shots that have stunning colour detail from way above. Many of them have configuration settings too that can help you adjust the quality of the picture it takes. You can usually tell the difference between an amateur drone pilot and a drone pilot professional by the quality of their shots. This includes the framing, objects in the shot, editing effects and much more.
As technology advances, manufacturers have continued to develop the technology behind the drones and as a result, the quality increases every year. Now, your average drone pilot is capable of capturing film quality shots from their drone. 
Why is this important? Well, there are many individuals or businesses that will need this level of quality for their marketing material. Many companies are hungry for aerial photographs because they constitute the raw material for brand improvement. 
I mean, who doesn't want their brand to look the best it can be? So, let businesses get their aesthetic value from the captures of your drone! You might even end up seeing your shot's in advertisements and promotions.
What you earn depends on the size of the project and how long it takes. Some examples here could be a company that approaches you to get some drone shots of their company location to use in an ad. Or maybe, you've been strategic and you already have already taken drone footage that some companies (or even YouTubers) would want. 
You can then approach them, show them your work and see if they want to use it. Commonly, the hourly rate is at an average of £415/$550-an-hour. When it comes to selling your own footage, the rate at which your charge ultimately comes down to your negotiation skills! Don't sell yourself too cheap!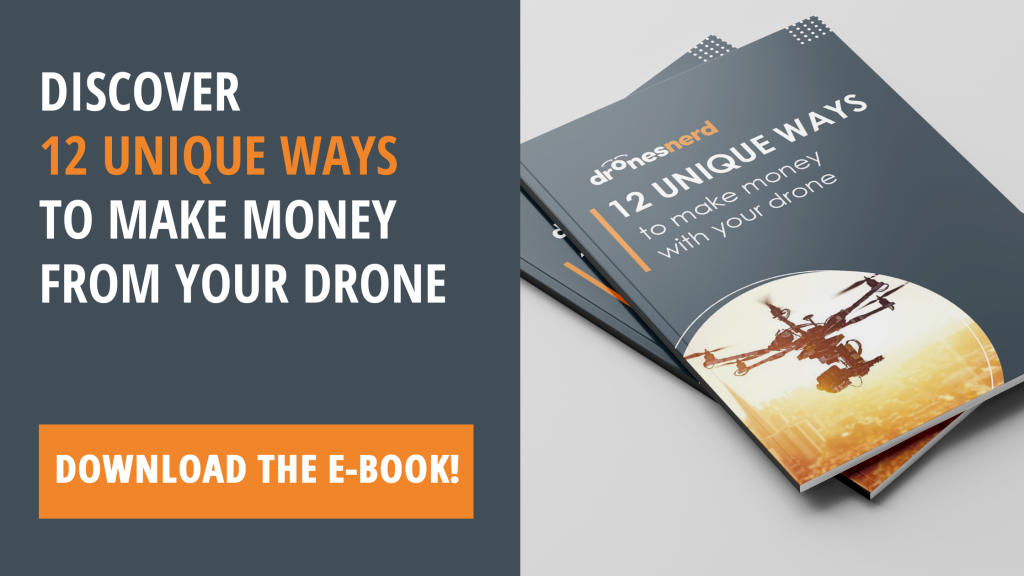 2. OPEN A PRIVATE COMPANY AND OFFER SERVICES IN AERIAL SURVEYING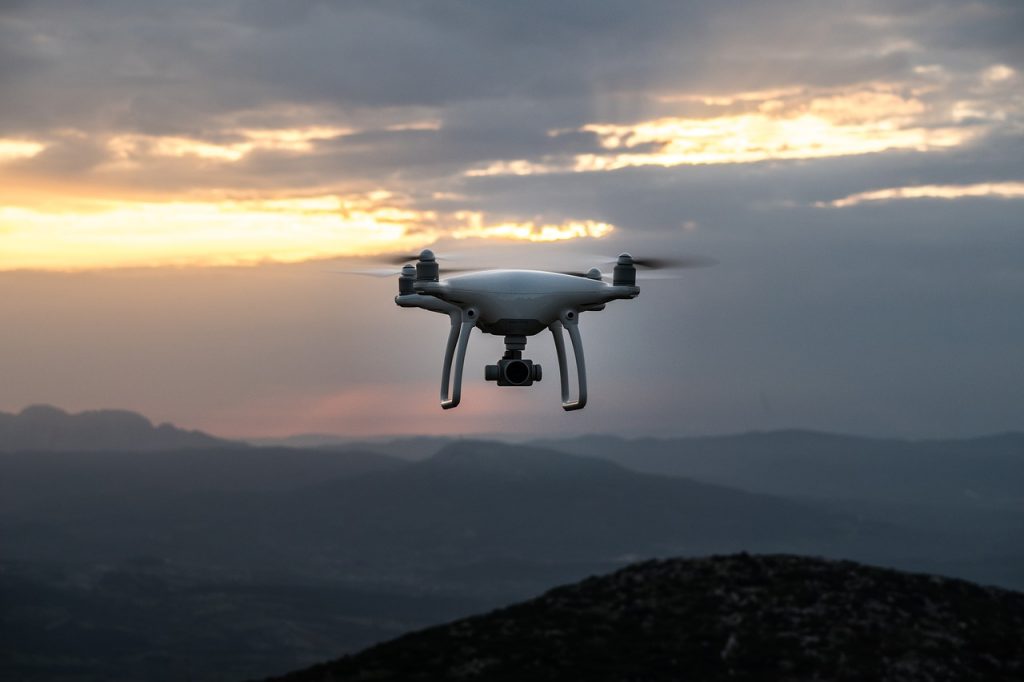 Aerial surveying is another rising opportunity in the automation industry.
Apart from surveillance cameras, firms and industries need drones for inspection, monitoring, and security purposes. However, they choose not to buy them (too expensive, presumably). So, what do they do? 
They hire a private company to take care of everything drone-related. And there – there is where you come in. With your drone, you can pitch your tent in aerial surveying as a sole proprietor.
Step into any of the many freelance websites, register your company and advertise your services. As soon as a prospective client sees your material, your phone will get ringing and your drone buzzing! 
The client may ask to check the specs of the drone. If they recognize that your item is of high quality, you stand a chance of going up and smiling on your way to the bank.
Your chances of success in the market depend on two things:
        How you present your service (marketing)

        The uniqueness of your UAV (quality)
The freelance market is impressively accommodative, allowing you to showcase the tasks that your drone can execute. You can talk about your area of expertise as a drone operator. For instance, your device may work excellently on object inspection but imperfectly on aerial photography.
So the question comes – how much? The average charge for aerial surveying is between £150/$200 and £380/$500, so anything in that bracket is worth taking up. It may go lower or higher, depending on the time and amount of work. To survive and thrive in the business, make sure that the quality of your work is top-notch.
3. AERIAL WEDDING VIDEOGRAPHY AND PHOTOGRAPHY
Wedding coverage is moving away from its cliché style – the use of a camera crew that carries multiple camcorders and runs after the action. These days, drone's can be found front and centre of the action. As things move in that direction, so should you and your drone.
A lot of wedding planners are ready and willing to buy the idea, so why not sell it? 
Aerial videography may be costly, but the quality and production values they can bring to a person's special day make it all worth it. The charges usually depend on the number of hours the drone captures the event's moments.
The secret to making enough money on this niche is by having a strong foothold. That means your drone should perform impressively. It should have a powerful and effective sensor, that is as good in low-light environments as it is in high-light ones. It should be dripping with quality.
As a drone operator, you can earn at least £380/$500 per hour covering a wedding. And you know that wedding lasts more than an hour. At the end of the red-letter day, you could walk away with thousands of dollars.
Now, pray that more people say I do. If they do, your drone will do the trick, and do you good. Weddings can be lucrative for drone pilots and building your brand via social media, networking and referrals are really key here! Be known for making the bride and groom's day one to remember and one they can watch back for years to come.
So, those are 3 ways you can make money with your drone. Dronesnerd recently put together an E-book showcasing the 12 ways a drone pilot can earn from their hobby. If you are interested in learning about the other 9 strategies to do business and make money with your drone, check out the full E-book below!