In the beginning
The mystery of what lies above has fascinated mankind since the beginning of time. 
From its origins in ancient China where paper kites were first flown into the sky, aviation has evolved exponentially to putting man on the moon.
It used to be that only the high profile rich and the Spielbergs of the world could afford to own technology capable of capturing stunning shots from far above. However, with the emergence of the 'drone' onto the market place, this is no longer the case. The game has changed and it's here to stay.
The sleek combination of a high definition camera integrated into a user-friendly flying machine capable of capturing and storing thousands of images has negated the need for expensive equipment such as gimbal-mounted helicopters and adrenaline chasing parachuters. The new phenomenon has the ability to fit in the back pocket of your skinniest jeans. This bold move has revolutionised modern photography and provided the opportunity to placate the curious child in all of us.
The pilot behind the drone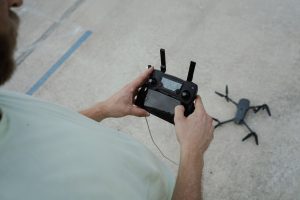 My name is Fraser and although I've been a keen amateur photographer for a number of years, I've only recently started flying drones.  By the time the global pandemic hit the United Kingdom, I already knew that I would be off work for the foreseeable future, so I had already started looking for a hobby that would satisfy my ever-developing creative outlet. And what better way of doing this than combining it with my passion for photography!
The decision to invest in a drone was an easy one and I haven't looked back since!
What I have done though, is spent a lot of time looking down and appreciating the beautiful scenery my environment has to offer.
The user-friendly features and incredible versatility the drone offers has allowed me to capture some breathtaking and unique moments, which would have been completely unachievable without its use.
For this reason, I strongly believe that any self-confessed photographer should consider adding one to their kit bag.
The endless possibilities with drones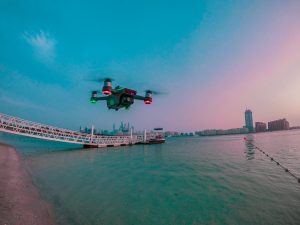 In my experience, I have found that with a drone, you are able to create a unique perspective which you cannot achieve with your ground camera. Even the most ordinary shots from foot can be made to look appealingly dramatic from above. The depth of field and interesting angles are limitless, as are the exciting locations you can shoot from. There is something truly inspiring about exploring and rediscovering areas you thought you knew everything about.  
The simplicity of the software and user-friendly configuration negates the need for extensive fighter pilot-like training that bystanders think you need. In fact, I easily customised the control pad to that of my Playstation for ultimate practicality. I found that this modification gave me a real advantage during flight, especially when capturing intricate shots in obscure locations.
Why now is the perfect time to fly a drone
As mentioned, with prices starting from £100 upwards, drones are becoming more affordable for the average consumer. With improved accessibility, drone communities are also becoming increasingly popular with many welcoming new members. Diversity is also a key feature of this device; whether you're interested in professional or amateur photography, security or farming- its wide-reaching inclusivity has got you covered.
If you are considering buying your first drone, or are new to the scene, then you're in the right place. In the short six month period of operating my own drone, I have learned so much already. My go-to resource involves watching many hours of online video tutorials, but I've also found a lot of helpful information published in articles. Both offer a wealth of inspiration and advice.
It can be a little daunting at first, sending your precious piece of machinery up into the great unknown, but with time and following the common sense protocols it all becomes second nature.
Below you'll find a small selection of recommended reading which greatly helped me.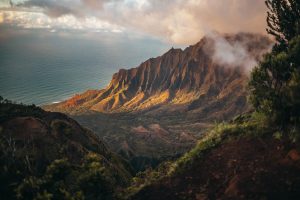 Youtube is a great place to go for drone information. I contemplated buying a drone starter course, but thankfully I didn't. Although it took me a little while to find someone who talks in simple terms, this is exactly what was needed. 'Drone Valley' cuts out all the complicated jargon and gets down to essential understanding. From unboxing tutorials to important safety reminders and general flying advice, this channel, in my opinion, deserves more recognition and is definitely worth investing some time into viewing. You can watch the channel here.
Okay, you've now mastered the basics, so what's next you ask?
Personally, I'd recommend exploring the full capabilities of your drone. As one of the most creative individuals on the web right now, Peter McKinnon is your expert for this.
His video output is impeccable. And the elegant, cinematic shots he captures, along with his esteemed editing abilities are said to rival some of the most elite in the film industry.
I have found that he is one of the very best on YouTube for producing exciting content relating to the photography sector. He has a handful of great drone videos which I highly and strongly recommend watching for more information. You can find his YouTube channel here.
To Conclude..
In my limited experience, I have discovered that there really is no better time to invest in a drone. If you have a passion for photography then it's a no brainer- why not broaden your artistic horizon? The consumer drone is still a relatively new invention.
You could be the first in your area to fly high and start earning. Jump into this invigorating new market whilst you still can and make a name for yourself! Tap into your inner Flash Gordon and take to the skies.
Sketch out your own destiny! What you want to achieve and capture is limited only by your imagination. The opportunities that present you are countless. I look forward to exploring the exciting opportunities this new photography venture will bring.
This article was brought to you by Drone Pilot: Fraser MacDonald, you can check out his work on Instagram at @thecanonkid